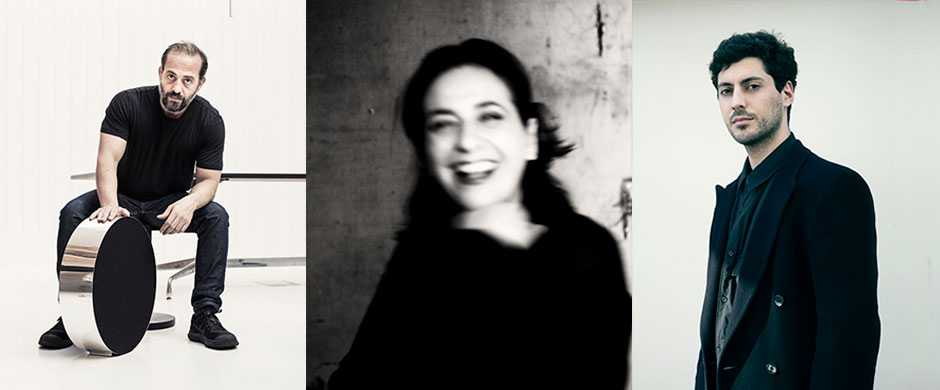 ELLE DECO PLANET
ITALY'S NOMINEES FOR THE EDIDA AWARDS 2019
As the international EDIDA awards 2019 approach, ELLE DECOR Italy have chosen their nominees across the 14 categories, including one new award: Interior Designer of the Year. Discover below their favourite designers and designs from the previous year.
Text PAOLA CARIMATI Photography FEDERICO CEDRONE, MORTEN GERMUND, CLAIRE LAVABRE, GIULIA PIERMARTIRI, PAOLO ROVERSI
As part of the EDIDA, ELLE DECO International Design Awards, voting process, each of the 25 ELLE DECO edition presents their nominees for the first round either by holding their own local EDIDA event or by featuring them in their magazines.
DESIGNER OF THE YEAR – MICHAEL ANASTASSIADES
Michael's projects are made up of simple signs and volumes: with a steel cable, a sphere and a brass bar he is capable of giving a room a sophisticated atmosphere. He manages to change the scale and typology in each individual piece.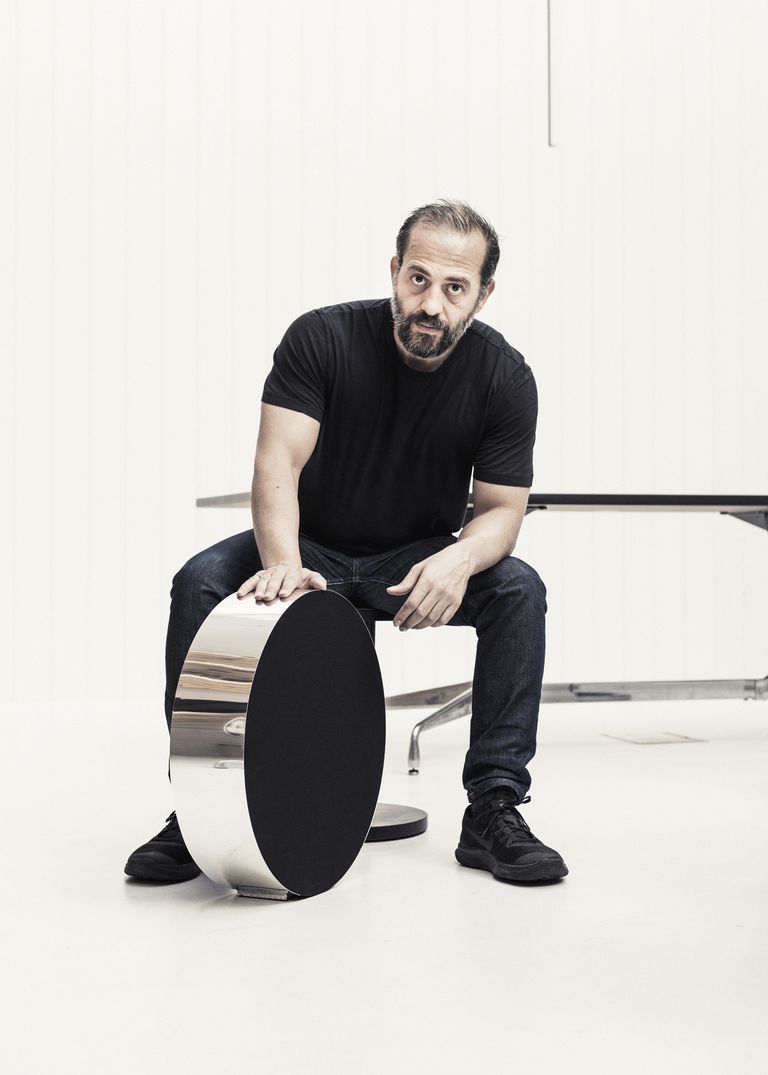 Morten Germund
YOUNG DESIGN TALENT – GUGLIELMO POLETTI
A designer obsessed with balance and the simplicity of straight lines which intersect giving shape to pure and minimal geometric volumes. Similar to him, given his shy and reserved character that does not scream his talent. His talent reveals itself hidden in the rigor of the projects he realizes.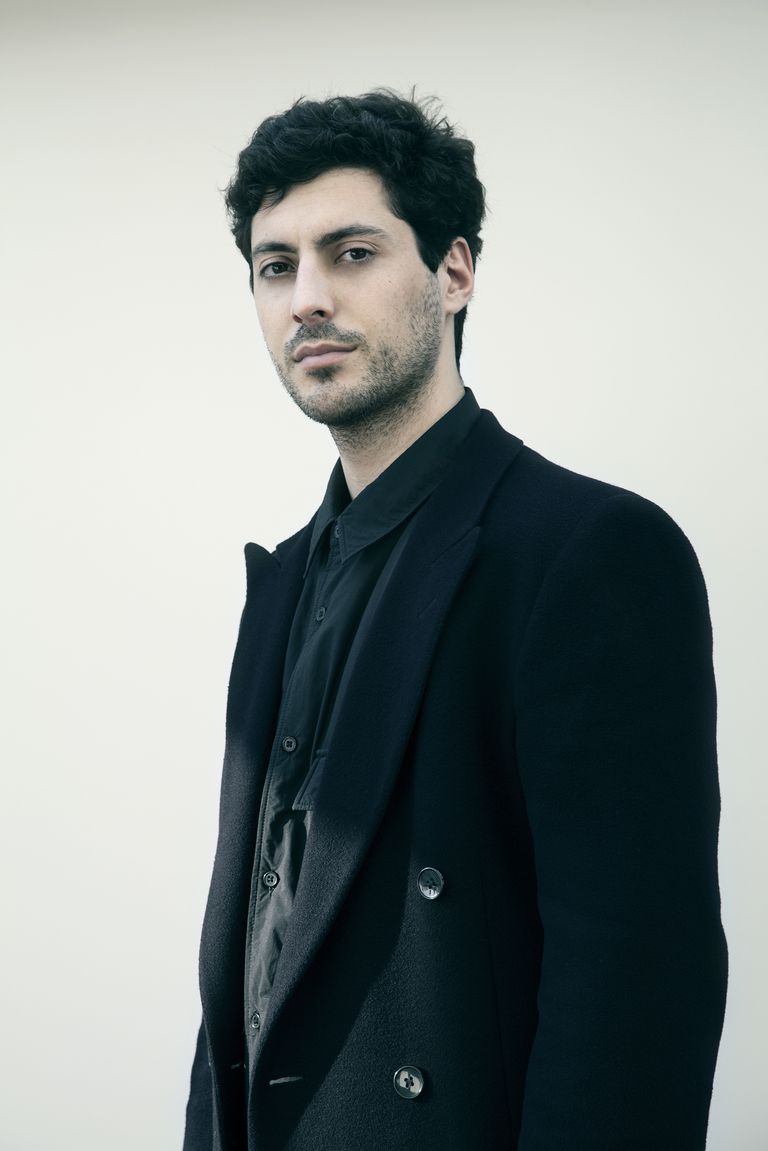 Giulia Piermartiri
INTERIOR DESIGNER OF THE YEAR – INDIA MAHDAVI
India Mahdavi is an influential creative figure in the culture of contemporary design. It is no coincidence that the designer: "dreams in color", it is enough to look at her work to understand the passion she cultivates for colors, soft materials and contrasting shades.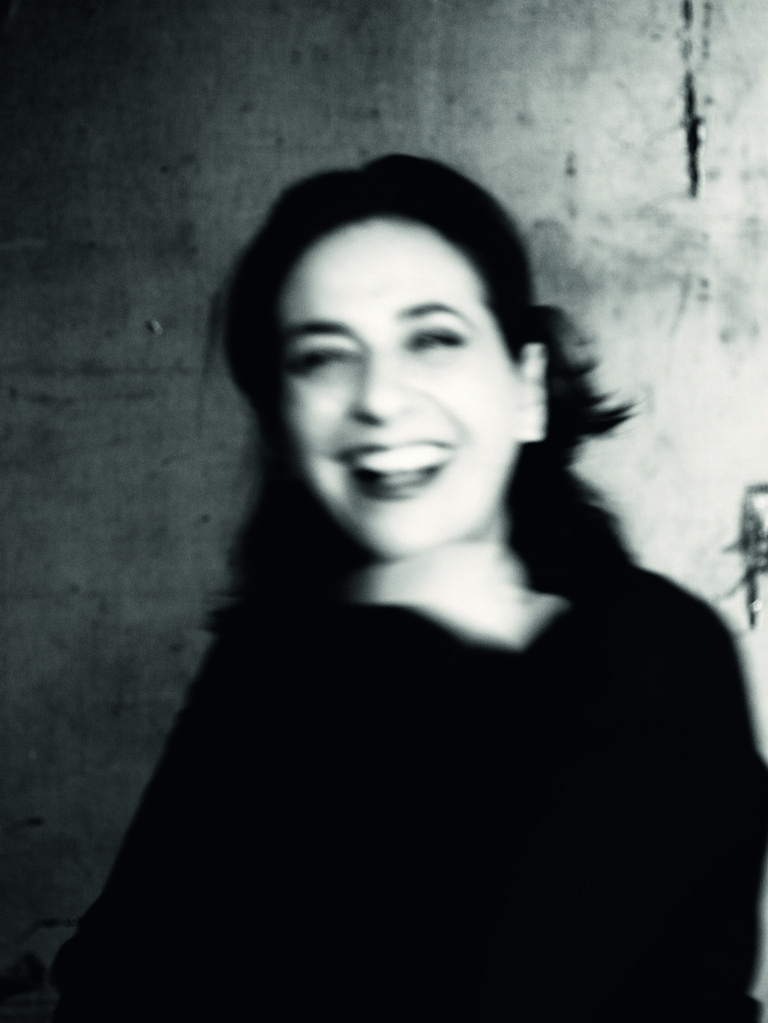 Paolo Roversi
BATHROOM – 'REFLEX' by AL STUDIO for ANTONIOLUPI
A soft shell that projects light and shadow into the environment. Made from a colored and transparent synthetic resin and the new patented antoniolupi material, besides amplifying the purity and harmony of the shape, defines a minimal atmosphere which is topped off with a glossy finish.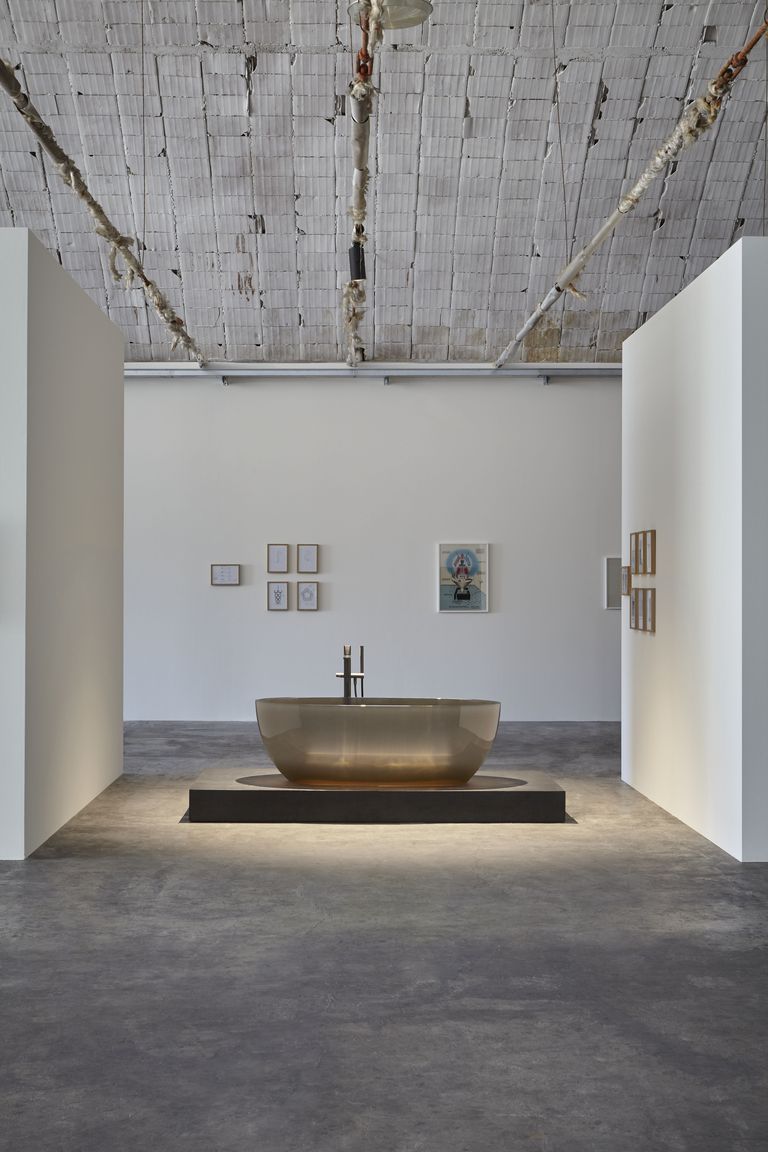 Courtesy Antonio Lupi
BEDDING – 'EREI' by ELISA OSSINO for DE PADOVA
Erei is a sculptural piece which refocuses the type of bedding on the theme of the search for sleep quality. Defined by soft shapes and enveloping lines, the padding in polyurethane foam and polyester wadding, covered in leather or velvet, is anchored to a steel and wood structure.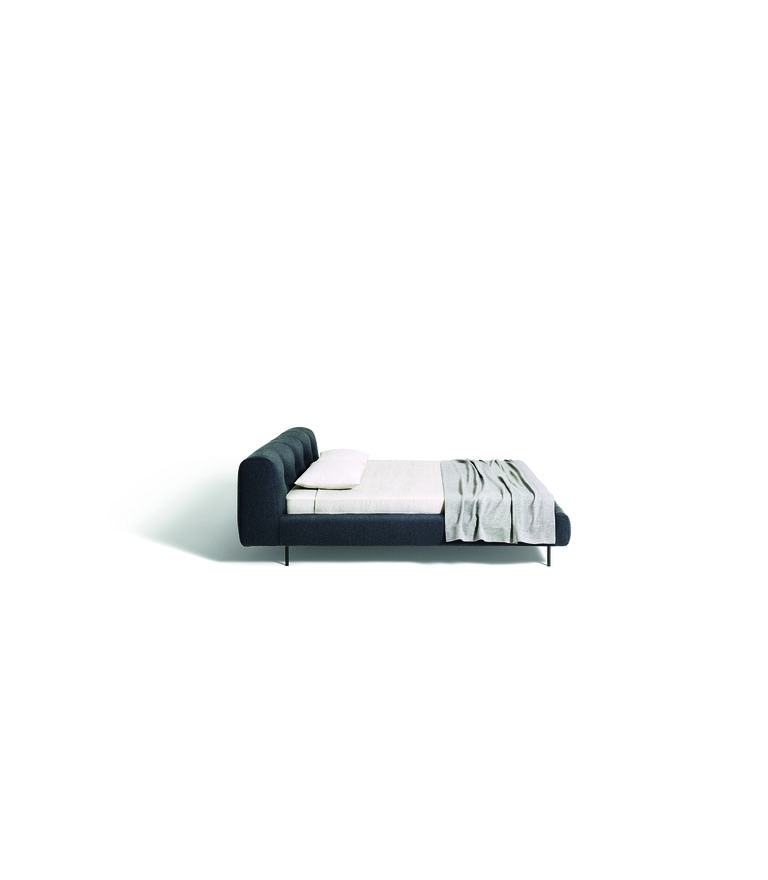 Tommaso Sartori
FABRICS – 'SCRAP_CMYK' by RIKAKO NAGASHIMA for KINNASAND LAB
A fabric that comes from the recovery of plastic bottles, a pattern that recalls printing errors and ink stains produced by toner at the end of a printing. This process of upcycling gives new life to a disused object, recovered from a continuous virtuous cycle.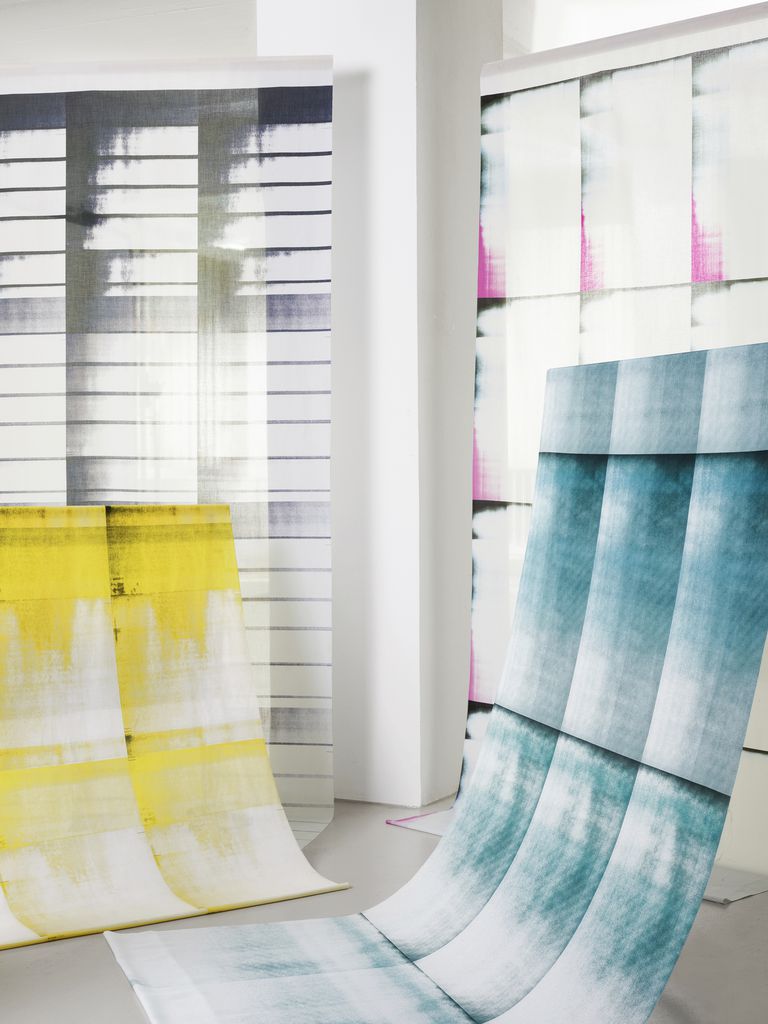 Courtesy Kinnasand Lab
FLOORCOVERING – 'GARDEN OF EDEN' by INDIA MAHDAVI for GOLRAN
Almost a flying carpet, the one designed by the cosmopolitan interior designer is a hand-knotted handkerchief that recalls the Garden of Eden, hence the name of the collection. It is a tribute to the common roots of the designer and the brand, to the Persian tradition that recognizes the symbolic meaning for this green space, enclosed and confined.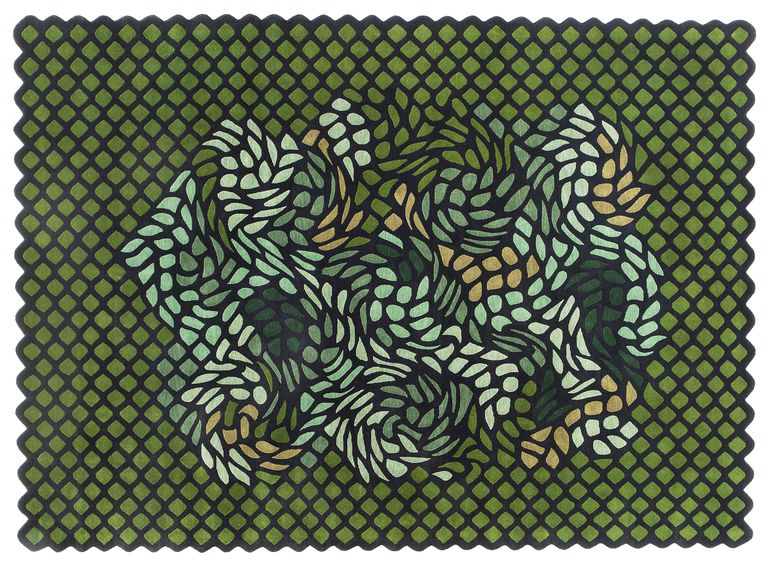 Courtesy Gorlan
FURNITURE – 'RAYURES' by RONAN & ERWAN BOUROULLEC for GLAS ITALIA
A collection of modular hinged panel screens that create evocative domestic landscapes. Made of stratified, tempered and colored glass, they have important dimensions and seem to defy the rules of gravity. Juxtaposed against each other, in neutral and transparent finishes, they function as compositional diaphragms: separating and creating islands of intimacy.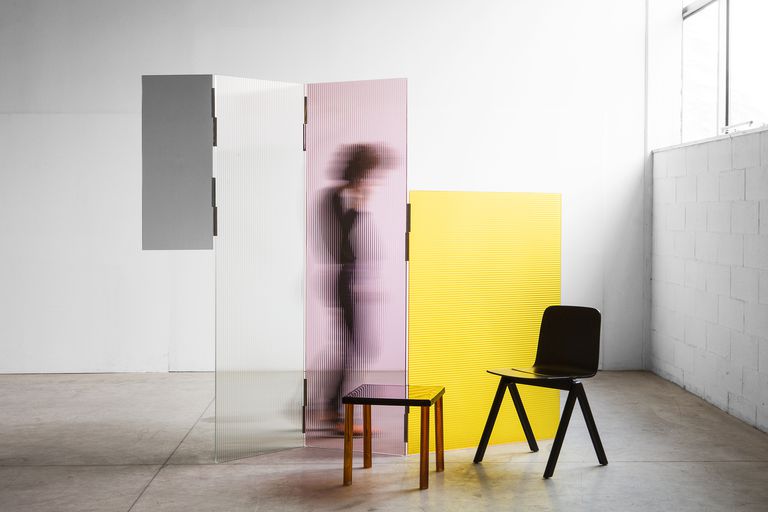 Claire Lavabre
KITCHEN – 'CONVIVIUM' by ANTONIO CITTERIO for ARCLINEA
A kitchen project that has contributed to changing the way a space of conviviality and food preparation can be enjoyed. It is an architectural volume wrapped in a wood paneling that reveals the bronze PVD finish for steel surfaces.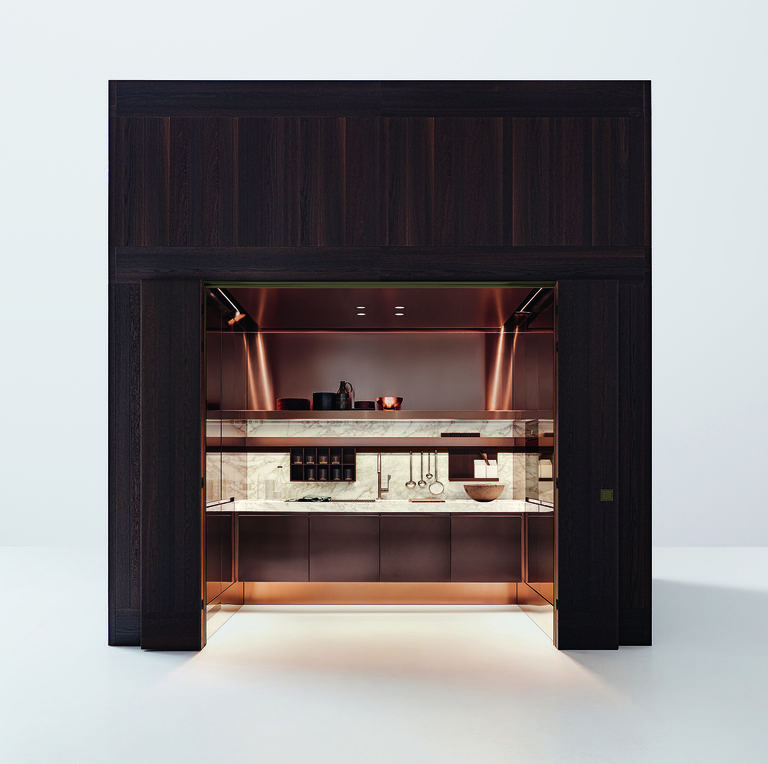 Federico Cedrone
LIGHTING – 'KOYOO' by ALEX SCHMID for INGO MAURER
A small portable LED lamp, light and sophisticated. It is a small kit consisting of a spring, a metal stem, a luminous lampshade, which comes in three different models, and a black base with charger, USB-C cable and battery.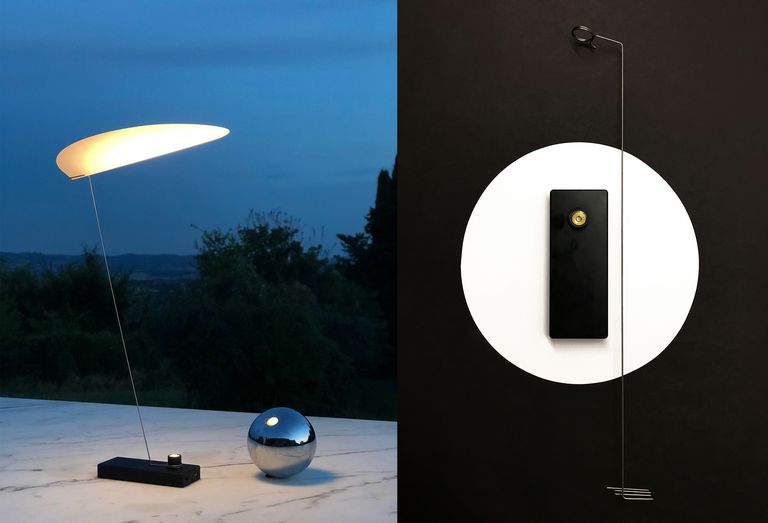 Courtesy Ingo Maurer
SEATING – 'NEWSON ALUMINUM CHAIR' by MARC NEWSON for KNOLL
A continuous line draws an object that seems to rise in space. The Brno Chair by Mies van der Rohe, by which Newson was inspired, has served only as a starting point: the designer has replaced the tubular steel with die-cast aluminum so it looks to obtain an aerodynamic shape whose complexity is hidden.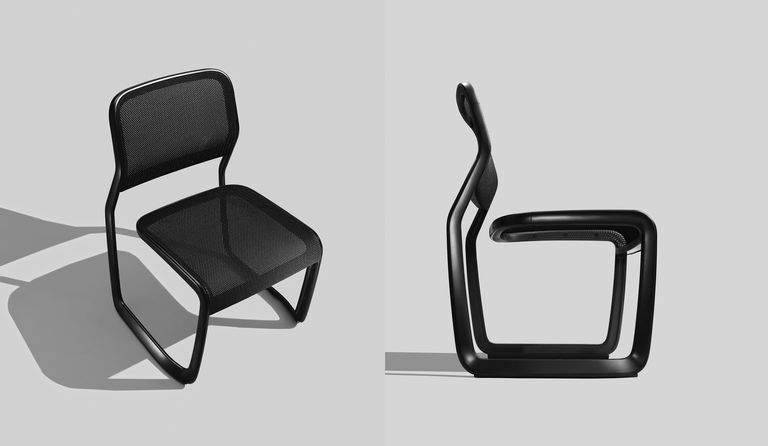 Courtesy Knoll
TABLEWARE – 'PLISSÉ' by MICHELE DE LUCCHI for ALESSI
"Contoured from a sheet of paper, Plissé is made like a beautiful sartorial object: the folds give shape to the shape, model it and structure it", words of De Lucchi who has reinterpreted an icon dear to Italian design for a historic Made in Italy brand. In thermoplastic resin, it comes in four different colors.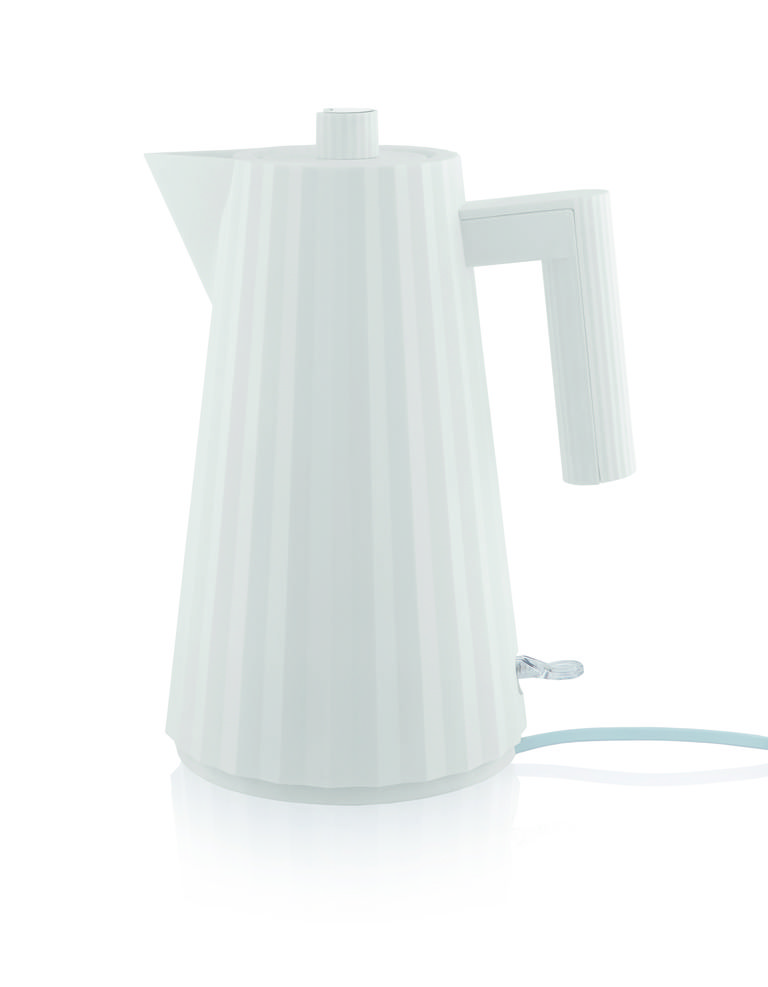 Courtesy Alessi
WALLCOVERING – 'RILIEVI' by ZAVEN for CEDIT
Inspired by the Rilievi series, Zaven states, "We fell in love with the three-dimensionality". Hence the collection is the result of an elaborate design process that started from combinatorial work between two basic elements: a ceramic slab and an overlapping three-dimensional tile that can be composed in infinite different ways.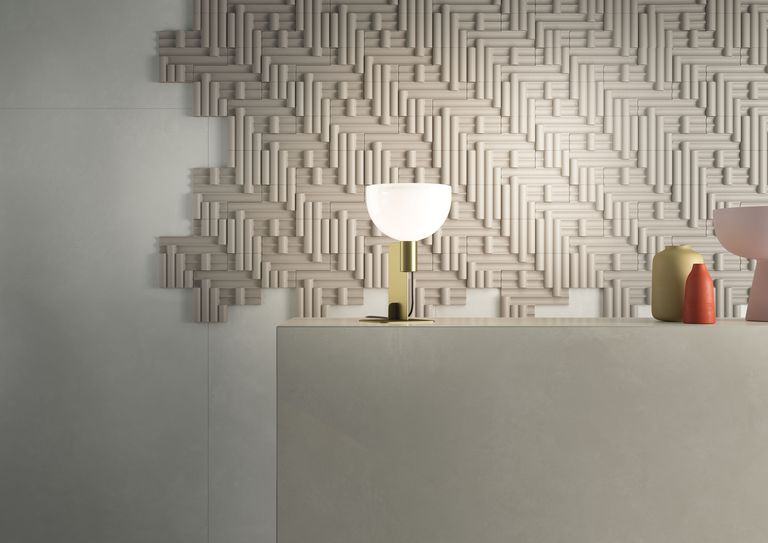 Courtesy Cedit
OUTDOOR – 'SUN TAN COLLECTION' by PHILIPPE STARCK for KARTELL
A tribute to the old-fashioned seaside style reinterpreted in a pop key: light and stackable director's chairs and lounges with headrests that define the universal shape of pool furniture. A work of subtraction that strips the structures of the superfluous to unveil the beauty of essentiality.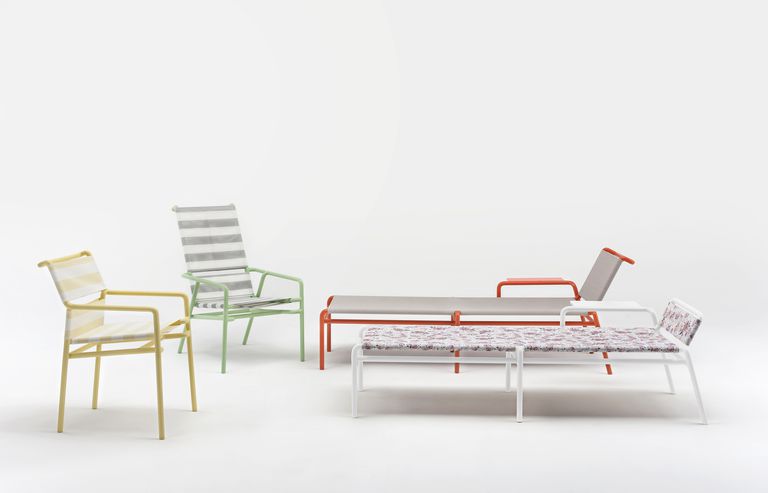 Courtesy Kartell
READ MORE:
www.elledecor.com/it/design/a25603175/edida-2019-nomination-elle-decor-italia