About Edida
"The EDIDA are for the design community like the Oscars
for the film industry"
Patricia Urquiola, designer
Launched in 2003, the ELLE DECO INTERNATIONAL DESIGN AWARDS or EDIDA is a unique international event where the 25 Editors in Chief of the ELLE DECORATION international network gather to award global excellence in design in 15 categories.
DESIGNER OF THE YEAR / YOUNG DESIGN TALENT / INTERIOR DESIGNER OF THE YEAR / BATHROOM / BEDDING / FABRICS / FLOOR COVERING / FURNITURE / KITCHEN / LIGHTING / SEATING / WALL COVERING / TABLEWARE / OUTDOOR / SUSTAINABLE ACHIEVEMENT.
The annual EDIDA cocktail takes place in Milano during the Salone del Mobile, the world's leading furniture fair, an unmissable event for the interior design world.
Some of the world's most renowned designers have received EDIDA awards. See the complete list
The winners are announced in the ELLE DECORATION editions around the world:
Download EDIDA 2023 media coverage PDF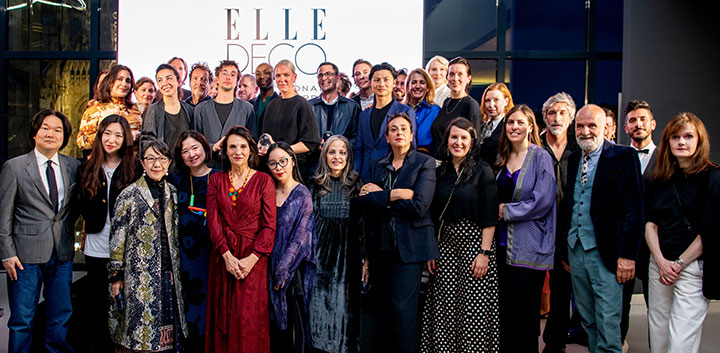 HOW ARE THE EDIDA WINNERS SELECTED?
Every edition of ELLE DECORATION independently puts forward its suggestions across 15 categories, from fabrics and flooring to furniture, kitchens and bathrooms. Then, from this massive global shortlist, each Editor in Chief nominates their preferred winners. The votes are collated at the Paris headquarters of ELLE Decoration International, and the winners announced during Milan's Salone del Mobile furniture fair. In addition to the international EDIDA, some of the editions also organize local EDIDA events in their respective countries – each one with its specific selection process and event format.