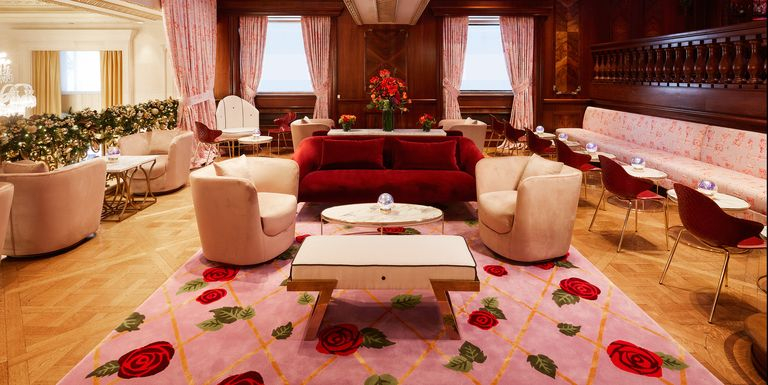 ELLE DECO PLANET
ELLE DECOR CAFÉ AT THE PLAZA
The team at ELLE DECOR US has unveiled their latest project – a revamping of the famous Rose Club at The Plaza Hotel in New York City. The pop-up experience is up for 4 months running through March 2020.
Text ESTHER LERNER Photography COREY DAWSON
With designer Sasha Bikoff, the team has reinvented the classic decor of the Rose Club at The Plaza, giving it a new, vivacious lease of life. With rugs patterned with rose trellises and jewel toned furniture, the design has been refreshed to a new, modern, Instagram-worthy space. ELLE Decor Editor in Chief Whitney Robinson has said that the hotel is a representation of the magazine itself, as it connects "the interior design community with the world at large."
ELLE DECOR hosted an exclusive event on December 12th at the Rose Club to celebrate the brand new pop-up café. Whitney Robinson, Brooke Shields, and designer Sasha Bikoff were just a few of the fabulous attendees on the list.
DISCOVER: www.elledecor.com/life-culture/g30111111/sasha-bikoff-elle-decor-cafe-plaza-photos/