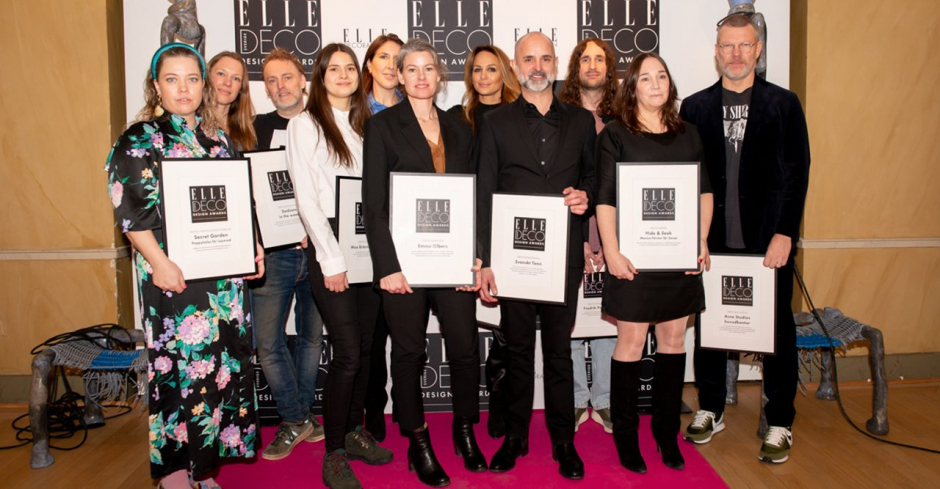 ELLE DECO PLANET
ELLE DECO DESIGN AWARDS SWEDEN* 2020
The ELLE DECO Design Awards Sweden kicked off 2020 by celebrating nine award winners who inspire and shape contemporary Swedish design.
Photography DANIELA SPIROSKA/ STUDIO EMMA SVENSSON
This year's winners were honored on February 3rd, 2020, at CFHILL— an 800-square-meter art gallery, in a palace from 1648 in the heart of Stockholm. The evening began with cocktails, followed by a ceremony presenting the nine winners. The buzzing after-party concluded the evening, where attendees enjoyed drinks by Elyx, bites from Brekkie and music by Marcus Söder.
THE WINNERS:
DESIGNER OF THE YEAR — EMMA OLBERS
YOUNG DESIGNER OF THE YEAR — MOA BRÄNNSTROM OTT
INSPIRER OF THE YEAR — FREDRIK PAULSEN
INTERIOR DESIGNER OF THE YEAR — LOUISE LILJENCRANTZ
HONORARY AWARD — SVENSKT TENN
DESTINATION OF THE YEAR — STEDSANS IN THE WOODS
EYECATCHER OF THE YEAR — ACNE STUDIOS HEADQUARTERS
FURNITURE OF THE YEAR — HIDE & SEEK by MONICA FÖRSTER for ZANAT
INTERIOR ACCESSORY OF THE YEAR — POPPYKALAS RUGS by THILDE MARIA HAUKOHL for LAYERED
SEE MORE: www.elle.se/decoration/alla-vinnare-pa-elle-deco-design-awards-2020
*In addition to the international EDIDA, some of the ELLE DECO editions also organize local EDIDA events in their respective countries – each one with its specific selection process and event format.