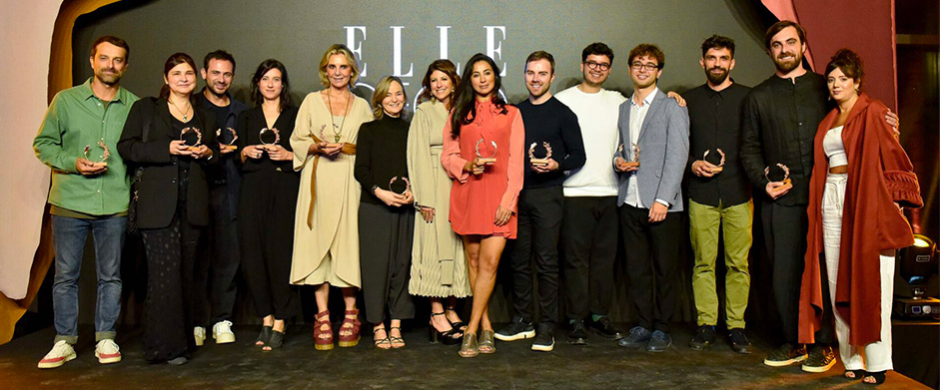 ELLE DECO PLANET
ELLE DECO BRAZIL DESIGN AWARDS
ELLE Decoration Brazil celebrated the winners of the first edition of their national EDIDA Awards with a cocktail and awards ceremony on May 23rd.
Photos CLEIBY TREVISAN
The ELLE Deco Design Awards (EDIDA) Brazil took place at the JFL125 building in São Paulo, gathering the best of Brazilian design from the past year across ten categories, such as the Designer of the Year, Rising Talent, best chair, and a popular vote… The evening started with a cocktail at the rooftop overlooking São Paolo, followed by the awards ceremony, held at the exhibition space showcasing all the nominees. Attending the event were some of the country's most talented designers and top design companies, along with the editorial teams of ELLE Decoration Brazil.
The jury was made of ELLE Decoration International's Creative Director Linda Bergmark, Edson Busin, Marketing Director of Unicasa, Gabriela Matos, architect and activist, Adélia Borges, design critic and curator, Bruno Simões, architect, photographer and design curator, Lauro Andrade, founder of DW! Semana de Design de São Paulo, Ana Sarkovas, entrepreneur and counselor of Sistema B Brasil, Germano Dushá, art curator, Carolina Burg Terpins, CEO of JFL Living.
The winners across the ten categories:
DESIGNER OF THE YEAR: Claudia Moreira Salles
RISING TALENT: Estúdio Rain
POPULAR VOTE: table C347 by Vinicius Siega for Carbono
COLLECTIBLES: sidetable Mushroom of the collection Botânica, by Silvia Furmanovich
OUTDOOR: chair Rainha do Mar by Elaya Design
SEATING: Tubo, by Guilherme Wentz for Wentz Design
COMPLEMENTS : desk Bento by Zebulun Arquitetura INTERIOR

DINNER TABLE: Xamã by Arthur Casas for Herança Cultural
OBJECT: table center Beira by Estúdio Dentro
COVERINGS: Collection Soma, by Paulo Mendes da Rocha and Nadezhda Mendes da Rocha for Portobello
SOFA: Abapo, of the collection Tupiniquim, by Roberta Banqueri for Più Mobile
BED TABLE : Orelha de Pau, of the series Xilofungus, by Guilherme Sass
LIGHTING : Rícino by Estúdio Rain
READ MORE: The ELLE Deco Brazilian Design Awards 2023: HERE