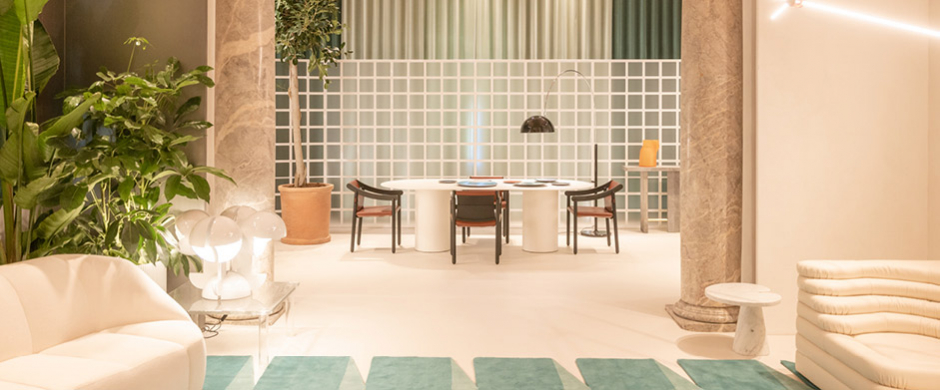 #EDIDA2023
THE ART OF LIGHT AT PALAZZO BOVARA
Elle Decor Italia's exhibition-installation at Milan Design Week 2023 is a shared experience on the meaning of light within space.
Photography ANGELO FERRILLO
The Art of Light reveals itself in the spaces of Palazzo Bovara during Milan Design Week, giving all visitors a lesson in design involving the history of architecture, interior design, lighting engineering and art.
"My wish," says Livia Peraldo Matton, director of Elle Decor Italia, "was to make visible the importance of light and its interpretation in the inhabited space. For this reason, I thought of combining the projects of two distinct teams: on the one hand that of Andrea Giuliano Dell'Uva, who is used to creating extremely interesting relationships between historical and contemporary architecture, demonstrating great sensitivity to light, colour and materials, and on the other hand that of Metis Lighting, specialising in lighting design".

Moving between nature and artifice, function and theatricality, the installation searches for the meaning of light in the space, demonstrating its infinite potential, emphasizing it in its opposites and encouraging a multi-voiced dialogue.