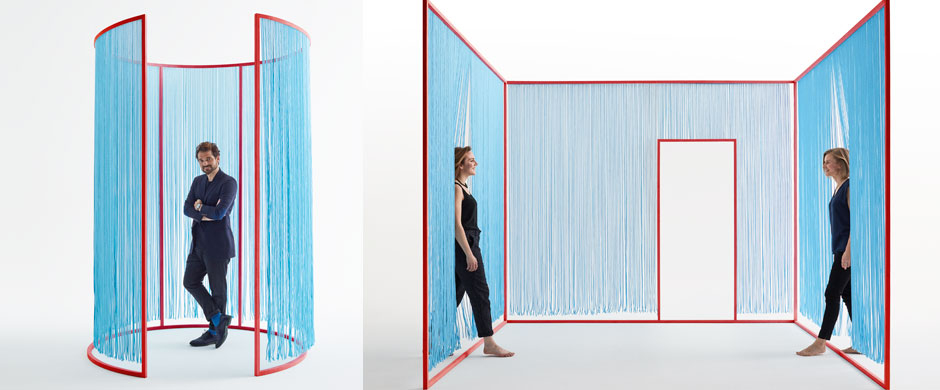 #EDIDA 2016
EDIDA AWARD WINNERS 2016
Discover the full list of winners in 13 categories as voted for by the 25 editors-in-chief of the ELLE DECORATION network.
Photography FEDERICO CEDRONE Styling ELISA OSSINO STUDIO Words FLAVIA GIORGI Edited by KATIE LEWIS
Since 2003, the EDIDA awards have become an unmissable event for the interior design world. Some of the world's most renowned designers have received EDIDA awards and this year is no exception.
The annual design awards will take place in Milan on the 14th April 2016, during the world's leading furniture fair; Salone Internazionale del Mobile. The location of this year's ceremony will be particularly special, taking place at the Teatro Franco Parenti, a theatre restored by Michele De Lucchi, a 2010 EDIDA award winner.
THE WINNERS:
DESIGNER OF THE YEAR /
JAIME HAYON
Already a double award winner of the EDIDA for the Bathroom Category, this exuberant, rebellious and talented Spanish designer is back in the limelight once again. Haydon seeks to blur the lines between decoration, art and design by creating finely crafted and intricate products within the context of contemporary design culture. His recent projects for &Tradition, Cassina and Fritz Hansen are hugely popular and have been met with international acclaim.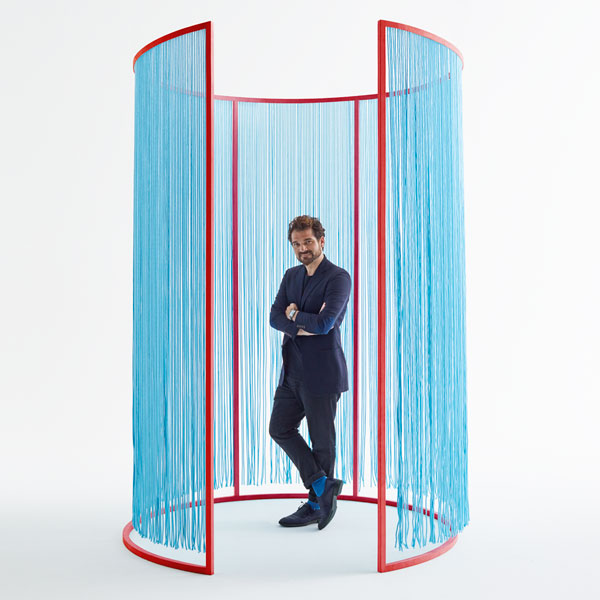 YOUNG DESIGNER TALENT /
&New
&New is the creative joint venture of Jo Wilton and Mirka Grohn. This English sculptor and a Finnish psychologist share a huge admiration for Yrjö Kukkapuro, Greta Grossman and Eileen Gray. This talented duo have produced a collection of core steel products, featuring high quality and traditional craftsmanship, distinct elegant lines and minimal-powder coated forms. The products have been made in small batches and each have individual character. The designs of &New have also featured in Elle Decor Italia and are described as "light, playful and in soft colours, with a mix of Nordic simplicity and British spirit".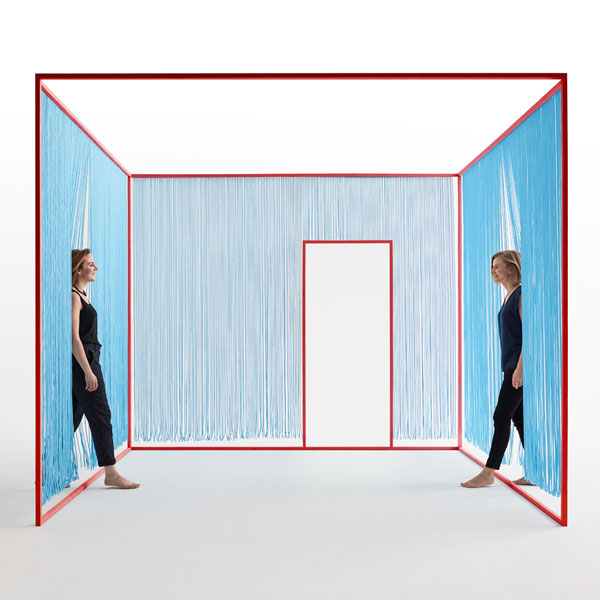 FURNITURE /
Kaari by RONAN & ERWAN BOUROULLEC for ARTEK
Arktek have debuted an inspired collection, 'Kaari', created by Ronan & Erwan Bouroullec. Kaari means 'arch' in Finnish, reflecting the simple architectural elements of their designs. In this collection, the stunning oak furniture is bound with metal for support, reflecting the contrasting natural architectural support system with solid wood and steel bands. This striking combination of materials demonstrates both the simplicity and geometric rigor within their collection, creating beautiful tables, desks, consoles and shelves.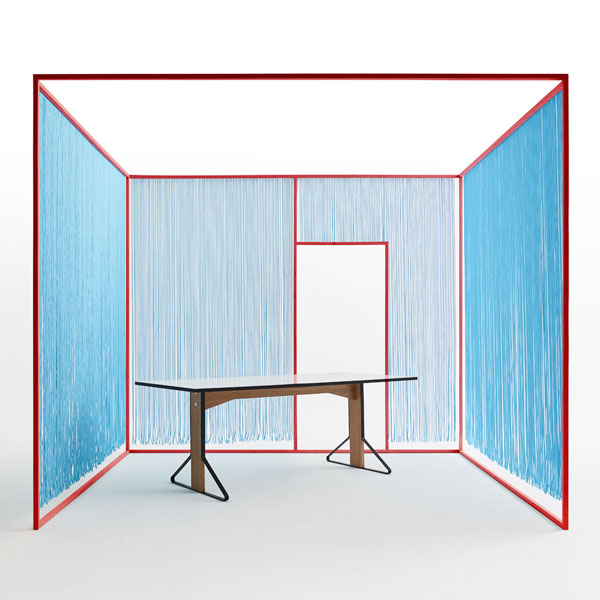 SEATING /
Targa by GAMFRATESI for GEBRÜDER THONET VIENNA
The Italian/Danish partnership featuring Stine Gam and Enrico Fratesi, take inspiration for their new collection from the famous bentwood furniture manufacture of Gebrüder Thonet Vienna. Of course, the traditional curved Beachwood and Vienna straw characterises the Targa sofa and armchair, yet Gamfratesi's latest upholstered and stylish designs create a modern contemporary feel, whilst still maintaining the original and classic elements of design. The painstaking craftsmanship, textiles and soft colour palette of the Targa make this a beautiful and fashionable furniture piece for your home.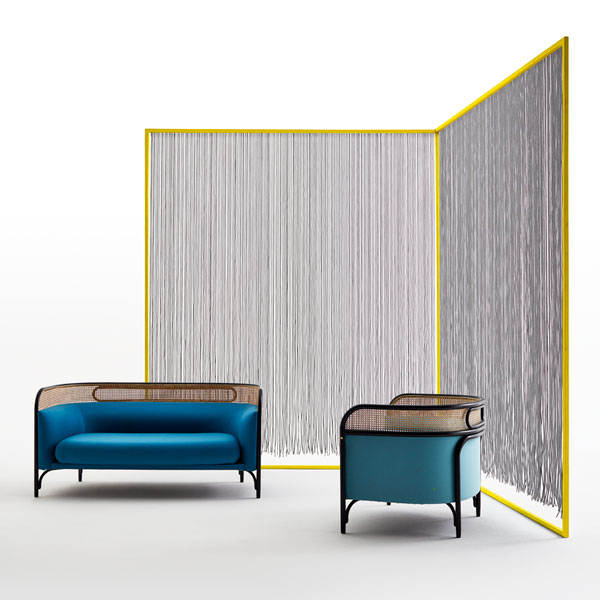 FABRICS /
Kvadrat by Raf Simons RAF SIMONS for KVADRAT
The Kvadrat/Raf Simons collection brings the fashion designers exceptional sense of style to the home. This acclaimed designer has reinterpreted traditional tweed and woven textiles to create a blended and fresh collection of contemporary upholstery, with sophisticated and playful designs. The Kvadrat products seek to reflect their commitment to colour, quality, simplicity, innovation and design. In total, eleven core textile designs are available and are suitable for a variety of interiors, bringing a vibrant and luxurious touch to all home furnishing designs.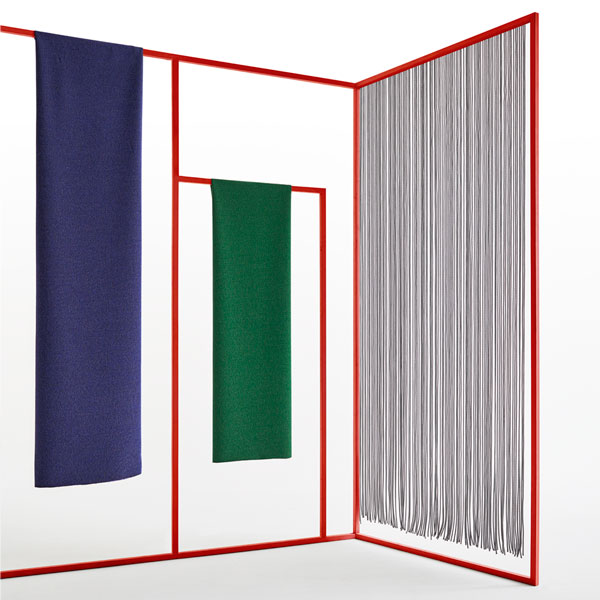 WALL COVERING /
Numi by KONSTANTIN GRCIC for MUTINA
This collection marks a collaboration between Mutina and German designer Konstaintin Grcic. The NUMI collection consists of porcelain stoneware tiles, available in six dusty shades and two different sizes. The designs are artistic and contemporary, with varying shape and style. These beautiful and sophisticated tiles are partially glazed in areas, creating reflective and contrasting glossy and matte geometric forms. A mosaic range is also available, reflecting the sculptural soul of the collection and the artistic nature of contrasting shape, colour and stone.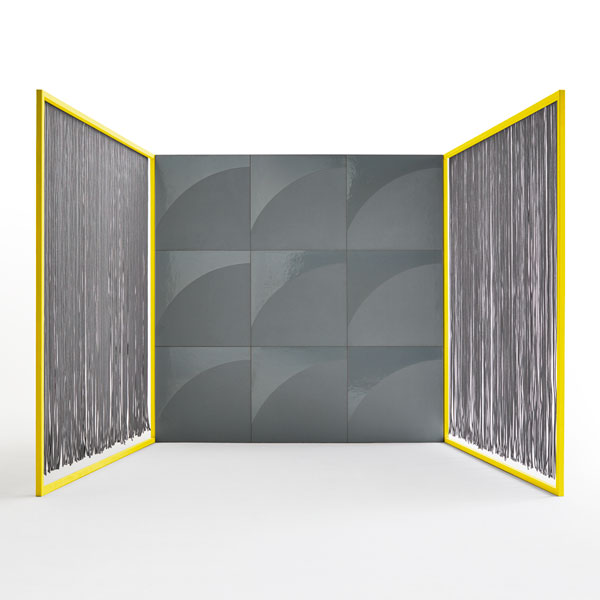 TABLEWARE /
Voyage en Ikat by HERMES for HERMES
Inspired by Ikat, the distinctive Indonesian dyeing technique used to pattern textiles, Hermès presents a refined tableware collection in a variety of patterns and size. From bowls to plates, teapots to cups, the unmistakable style of Hermès is expressed through 20 shades of colour including sapphire, ruby, and emerald and elegantly enhanced by 24-carat matte gold. This extraordinary collection offers precious, ornate and beautiful mix and match tableware as a timeless addition to any chic table and home. L' art de la table is made in France.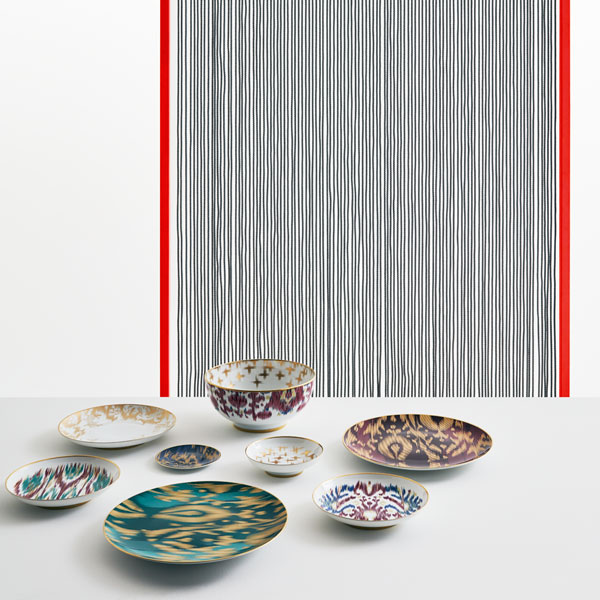 LIGHTING /
Superloon by JASPER MORRISON for FLOS
Inspired by space and the moon, Superloon appears as a clear-cut disc of light with LED technology. Like the moon, this floor lamp rotates 360 degrees around its own axis. However, unlike the night-time satellite, it is not insensitive to human needs with adjustable light intensity and colour temperature, guided by an optical sensor on the tripod. The Superloon is both classic and classy, available in black, white or chrome finishing. It is light years ahead of others of its kind in terms of beauty, intricacy and practical design.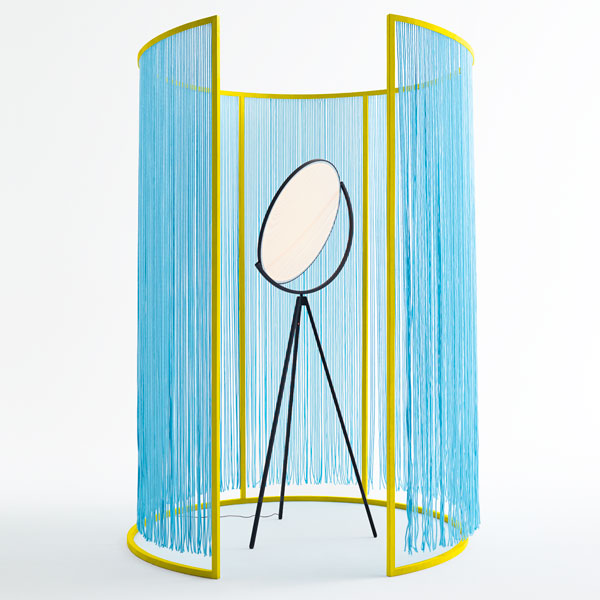 BEDDING /
Majal by CARLO COLOMBO for FLOU
Fabric has become a source of inspiration for Carlo Colombo, who has designed a new and beautiful double sized bed known as 'Majal', focusing on the decorative effect of the headboard. The stunning headboard is available in two formats, aligned at the base of the bed, or extended at the sides for greater dramatic design. The Majal is available in both fabric and leather, reflecting Flou's vocation for a variation of textiles, without forgetting the practical implications of a fully-removable cover.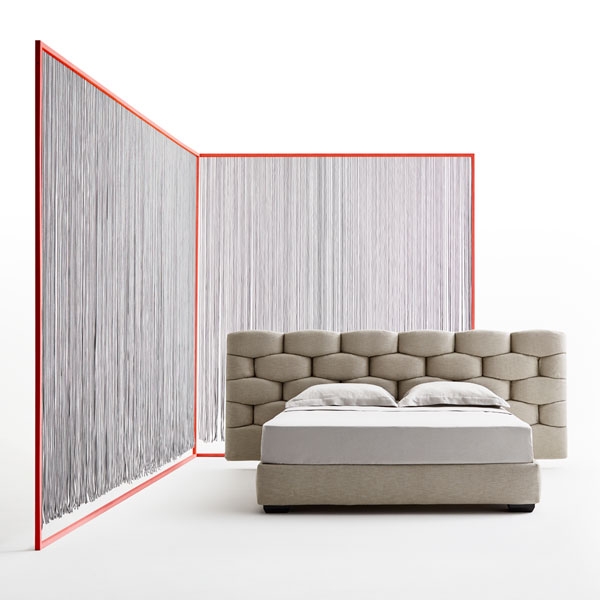 FLOOR COVERING /
Cementiles by INDIA MAHDAVI for BISAZZA
India Mahdavi dusts off the nostalgic effect of classic cement tiles and revives each to the 21st century in sparkling form. In her own style, India uses oversized graphics, inspired by optical art and the 1970s, placing the tiles together like a jigsaw, creating new designs and striking contrasts in colour. The collection offers pastel and liquorice shades mixed with striking petrol blue and olive green, bringing a distinctive yet stylish attitude to all areas of interior design.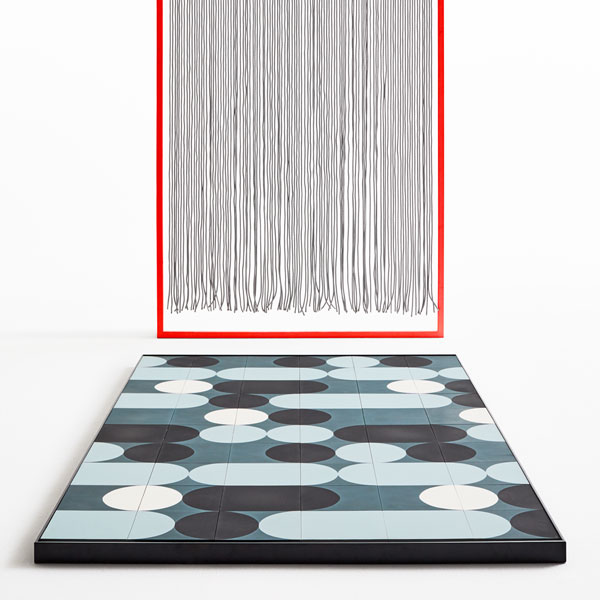 KITCHEN /
Finesse by TOKUJIN YOSHIOKA for TOYO KITCHEN STYLE
Japanese designer Tokujin Yoshioka developed the Finesse Kitchen for Nagoya brand Toyo Kitchen Style. Yoshioka wanted to develop an innovative kitchen concept, showing the semi-permanent tools of our kitchen through smoked glass surfaces and linear storage units. His design is based on open-plan living and a kitchen being the centre of the home for both eating and entertaining. This design has created an original and stunning kitchen concept, allowing for variety in aesthetics to be created through one's own taste of tableware and kitchen utensils.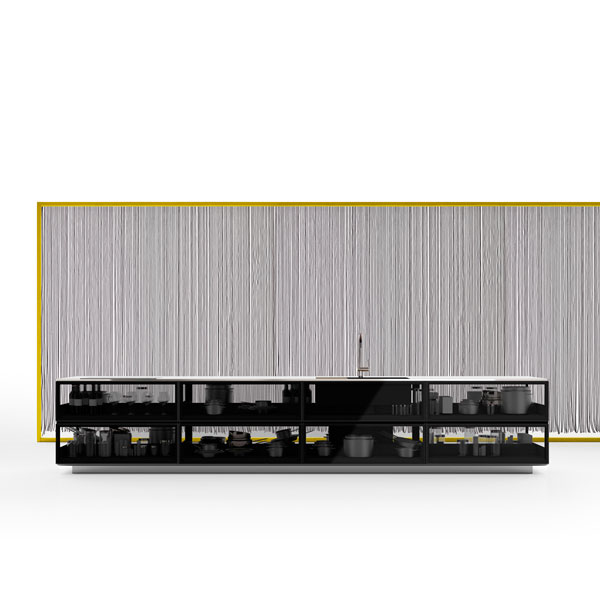 BATHROOM /
Axor One by EDWARD BARBER & JAY OSGERBY for AXOR-HANSGROHE
'Axor One' is a bold and innovative shower design, brining spaciousness and minimalism to the home. Barber & Osgerby have created a functional, slim and well-proportioned shower, controlled by a single interactive unit. The temperature and flow volume of each can be adjusted by a central dial, where three paddle buttons that can be pressed, by your hand, back or elbow, to activate a variation of jets around the unit. The focus of the design is simplicity and functionality, whilst brining relaxation and tranquillity into the centre of your home.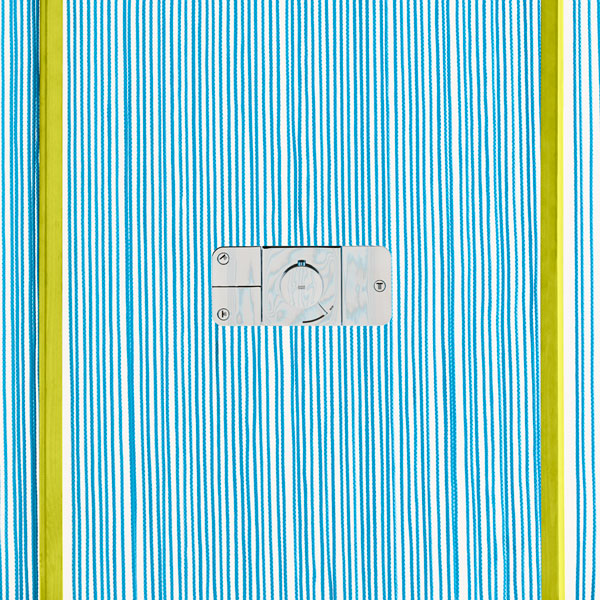 OUTDOOR /
Palissade by RONAN & ERWAN BOUROULLEC for HAY
Ronan and Erwan Bouroullec have created an outdoor furniture collection, suitable for a wide variety of environments for both public and private use. This stunning collection, designed for HAY, offers 13 outdoor furniture pieces, made from durable tubes of steal. The collection offers range of stools, benches, tables, lounge/dining chairs and sofas, covering everything you need for outdoor entertaining. This Parisian inspired style is simplistic, modern and strong yet lightweight at the same time. The production techniques are basic yet precise, offering bent, cut and welded products which are galvanised and powder coated in colour. The collection offers exquisite style and practical functionality.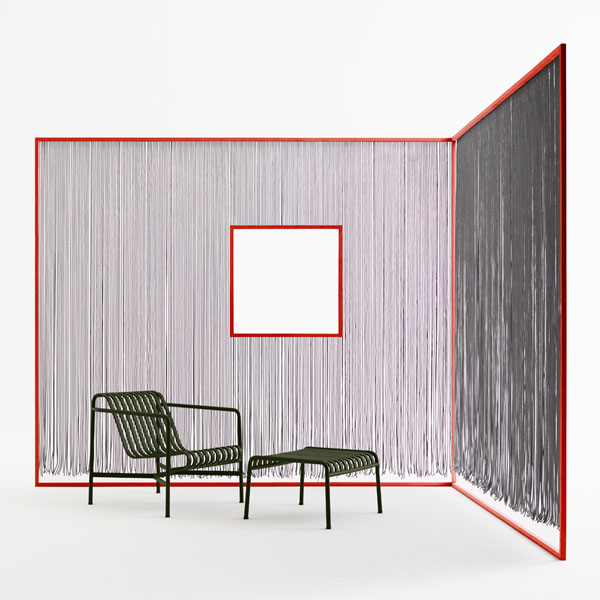 Look out for the winners announcements in the April issues of the ELLE DECORATION editions around the world!