ELLE DECO PLANET
DESIGN THERAPY: THE ELLE DECOR GRAND HOTEL 2019
This year ELLE DÉCOR Italy's Grand Hotel "Design Therapy" aimed to explore the theme of wellness in relation to nature, with people at its core. Designed by Matteo Thun and Partners, and landscape design by Marco Bay, it is a holistic vision of tomorrow's hotels.
Photography by STEFANO PAVESI Text TORI SHARP
The project that took place at the Palazzo Morando was conceived with the idea of the future in mind, encapsulating a holistic concept with the mental and physical welfare of guests in relation to nature being at the forefront of the design process. The name "Design Therapy" encompasses the idea of the future of hospitality; clean architecture and an abundance of plants; even the gym only contains 'non-mechanical' equipment. The entire project juxtaposes naturalistic aspects with modern design.
According to Livia Peraldo, the Editor-in-Chief at ELLE DECOR Italia, "This year, with Thun & Partners we're bringing wellness into the spotlight, which Matteo Thun and Antonio Rodriguez anticipated back in 1999 with the Virgilius Hotel. The result is a project where nature becomes the trait d'union between interiors and exteriors, but also a constant reminder to focus on our wellbeing".
Now in its fourth edition, the annual ELLE DECOR Grand Hotel first began back in 2016, as the magazine looked to explore the evolution of hôtellerie, showing visitors the latest trends.
SEE MORE: elledecor.com/it/grand-hotel-design-therapy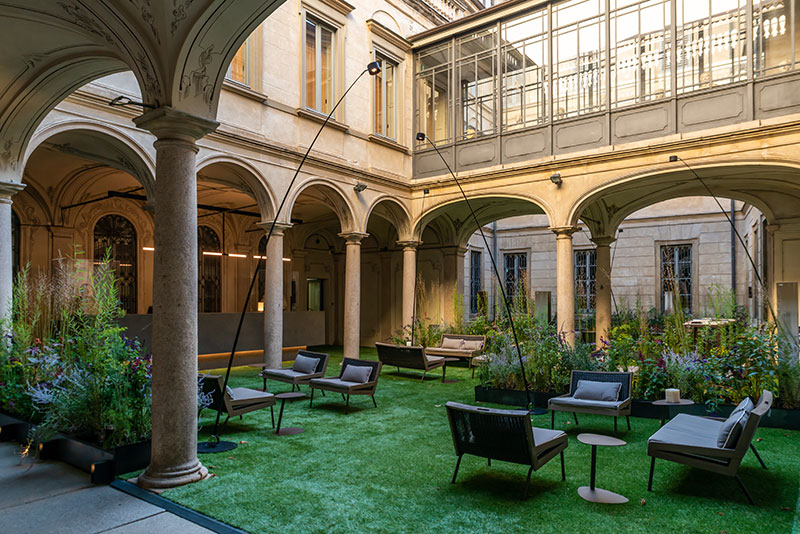 The Entrance Garden Bar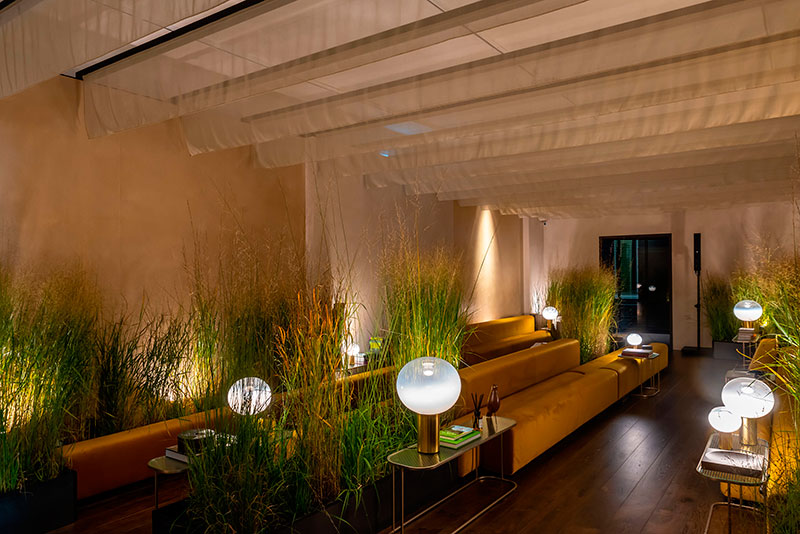 The Golden Gallery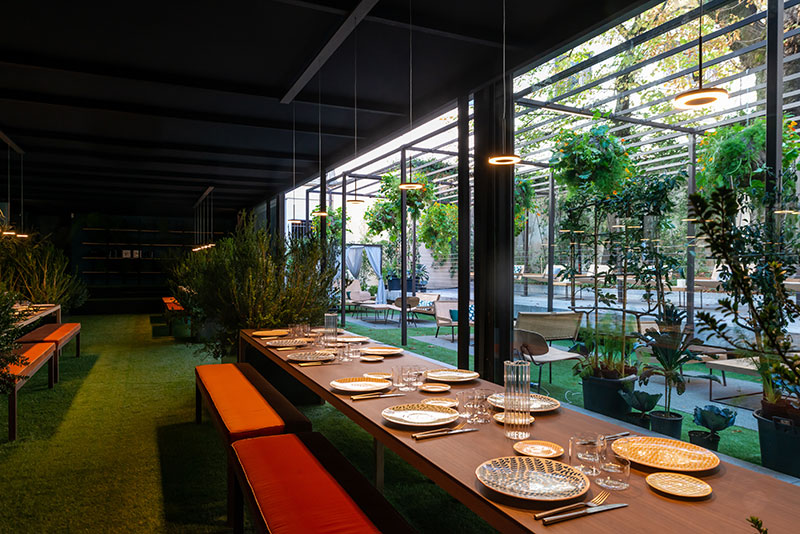 The Restaurant Dejeuner Sur L'herbe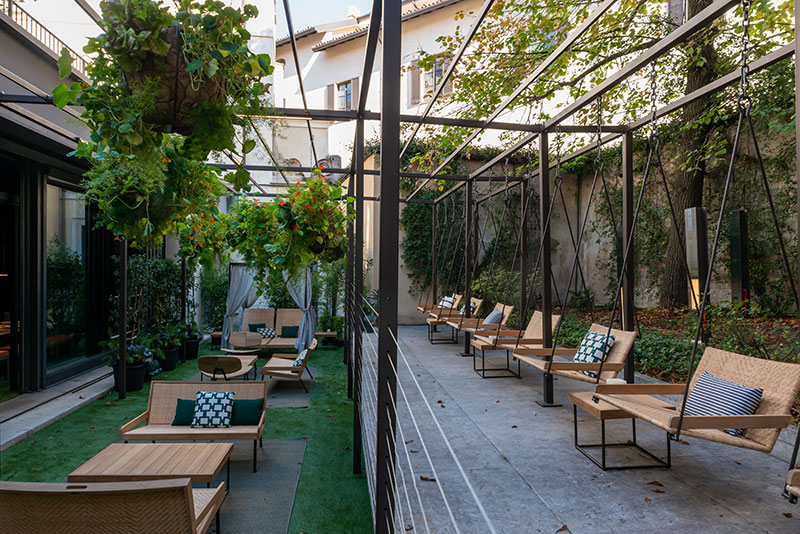 The Hortus Garden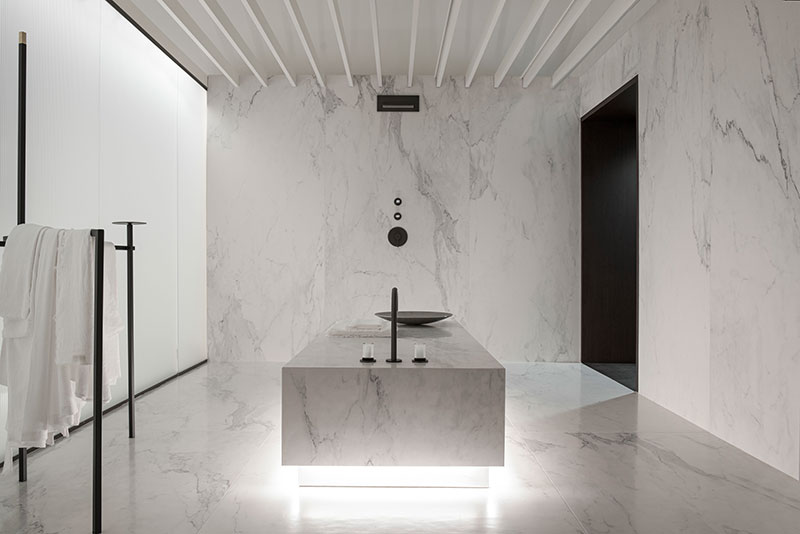 The Hammam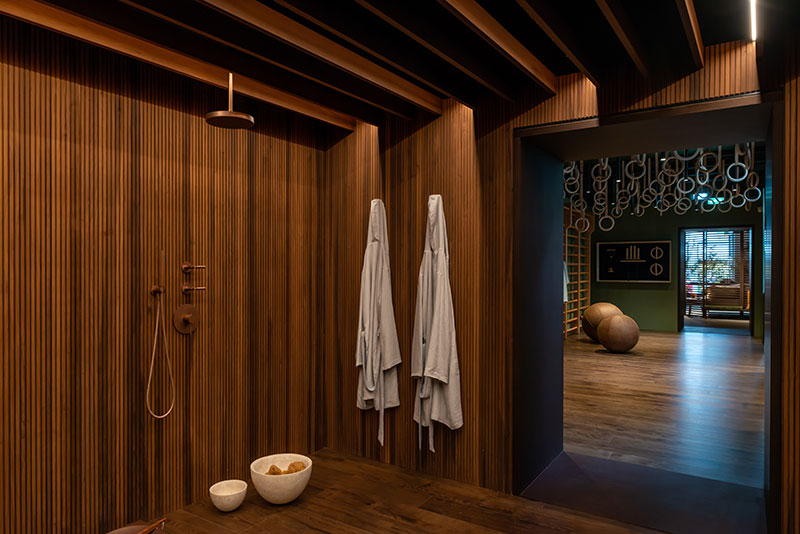 The Sauna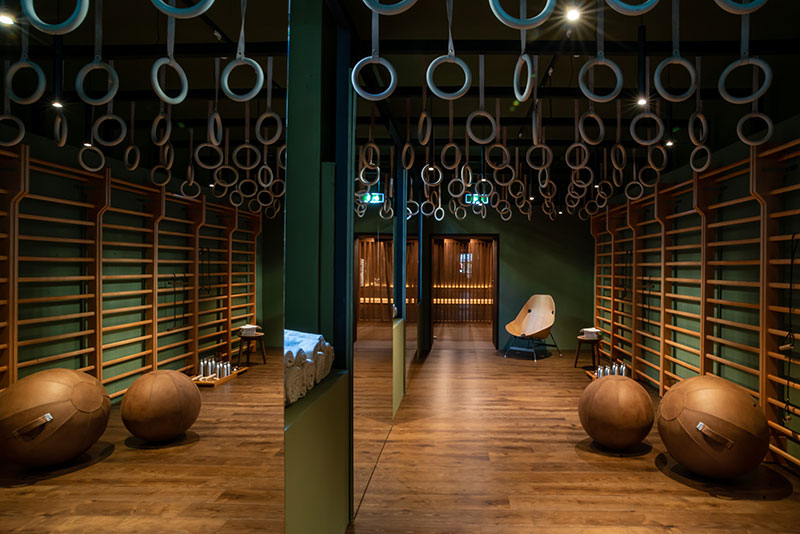 The Active Body Gym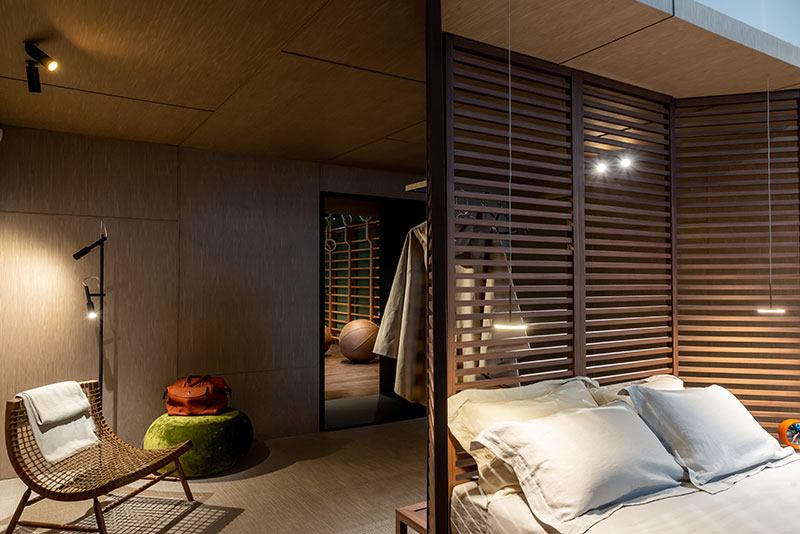 The Finestra sul Bosco/Suite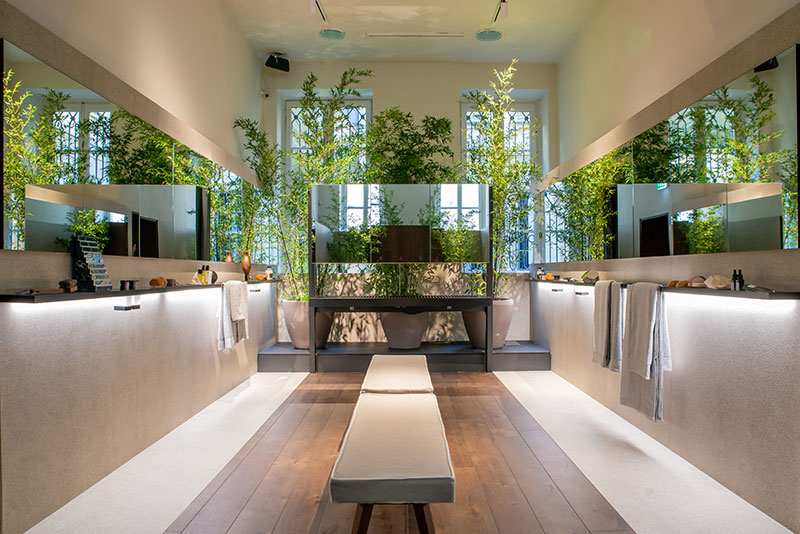 The Self Care Bathroom
ELLE DECOR GRAND HOTEL
Palazzo Morando, Via Sant'Andrea 6, Milan, Italy
From October 4 to 20, 2019