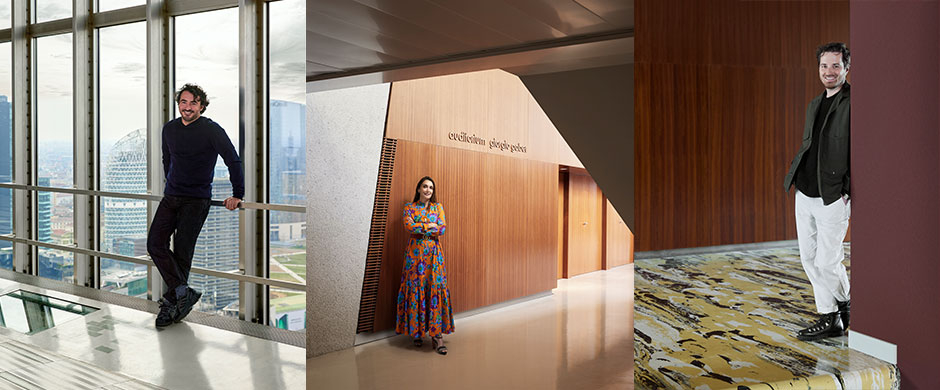 #EDIDA2022
THE EDIDA WINNERS 2022
We are honored to reveal the full list of winners of the EDIDA 2022, voted on by the 25 Editors in Chief of the ELLE Decoration International network across 15 categories. This year, in partnership with DS Motors. And the winners are…
Photography FEDERICO CEDRONE Style SIMONA SILENZI STUDIO with the contribution of GAIA MARCHESINI
The EDIDA awards have been the most talked about international design event since their launch in 2003. Bringing together the top international brands and designers of the industry, EDIDA never falls short to recognize excellence, and this year is no exception.
Below you will discover the innovative, game changing winners of the 2022 ELLE DECO International Design Awards, including the brand-new DS Savoir Faire Award!
The winners were photographed at the Pirelli Tower by Gio Ponti, a landmark in Milan, Italy.
THE WINNERS:
DESIGNER OF THE YEAR /
KHALED EL MAYS
By his own admission he operates within the fine space between art and design. Taking care not to focus on mere aesthetic qualities, his work is characterised by handmade products and his meticulous choice of materials. Most of the time he opts for raw and humble materials, giving them a totally contemporary twist and a new value, from slowness of execution to knowledge of the processes, right through to the selection of precious metals and yarns or recycled leather. This all takes place is his native Lebanon, and in particular the Bekaa valley, the traditions of which, kept alive by local workshops and craft companies, he seeks to enhance, but the same happens in the places where El Mays manages to revive similar skills, for example in Naples, in the Spanish Quarters, where he met experts in the leather and iron-working industries, with whom he developed a collection of pieces. His method establishes links between cultures even in terms of his interior design. Local symbols, codes and languages resonate in the 'fantastic landscapes' that he creates with items and furnishings, achieving a poetic result to be digested at leisure. @khaledelmays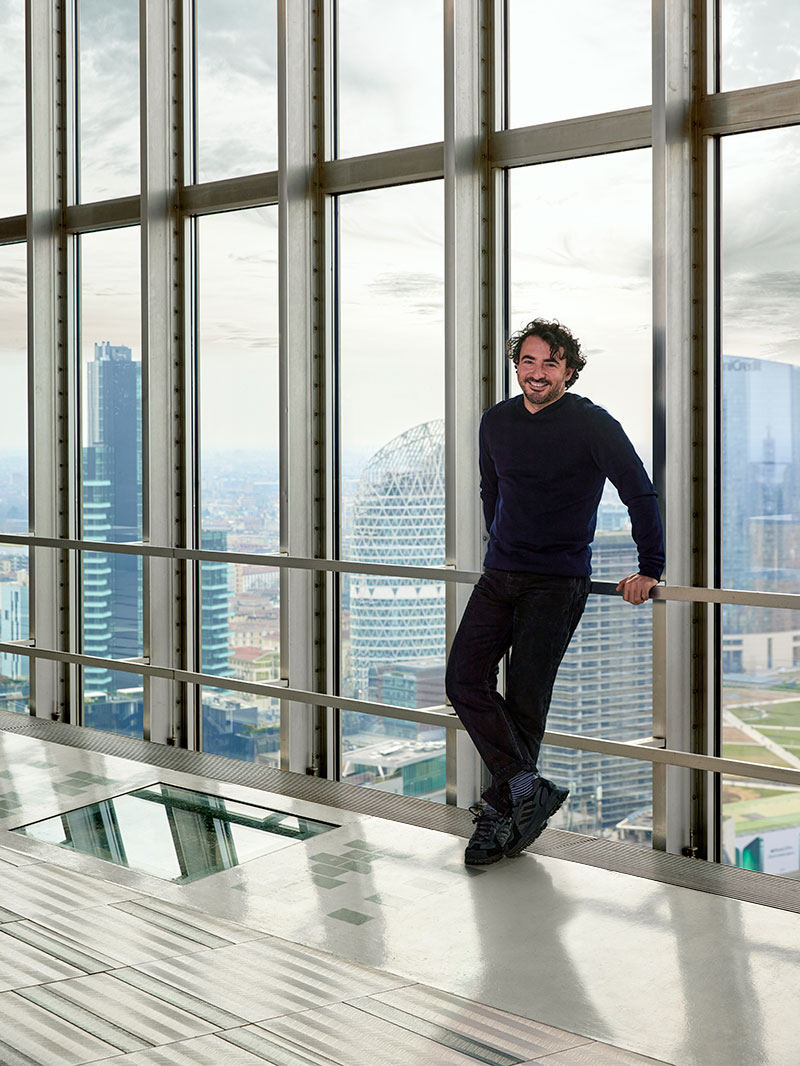 YOUNG DESIGN TALENT /
MARCIN RUSAK
Immersed in today's world, forward-looking but with one eye still on the past. The romantic ambition of the 35- year-old Polish designer is to imbue objects with the spirit of our time. His path of contemporary experimentation combines attention to the natural world and organic matter with the crystallisation of time passing by. His items, furnishings and installations are made of biological materials such as flowers, shellac, beeswax and resin, sometimes even flour, sugar or sand. Using craftsmanship and technological tools, he embeds fragments of nature – petals, leaves and roots –in the transparent resin of his objects, not only for decorative purposes but also to retain their organic qualities and beauty. "To make it", as he declares in his manifesto, "an experience in which impermanence, change and chance are celebrated". His work is a magnifying glass through which to look at the world and our relationship with objects and nature. This personal quest generates fascinating and poetic items and furnishings. www.marcinrusak.com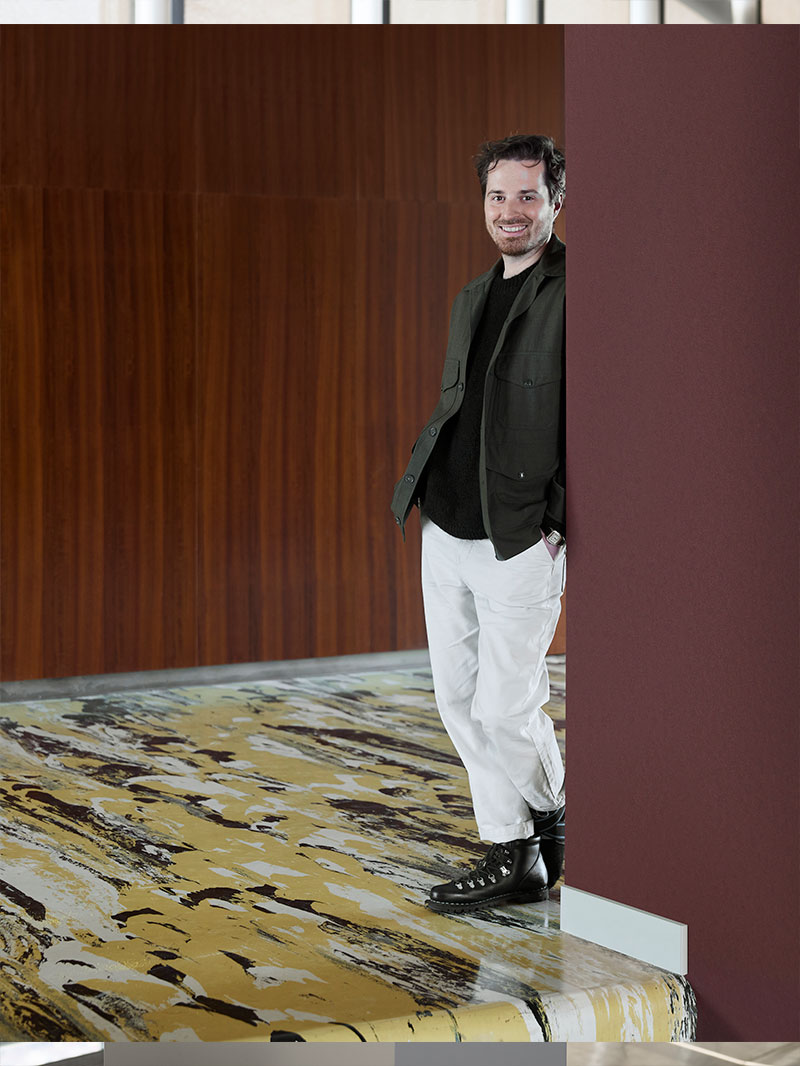 INTERIOR DESIGNEER OF THE YEAR /
LAURA GONZALES
"Chic mix and match" is how this multifaceted French architect and interior designer, daughter of a Spanish mother, defines her style, building spaces by combining materials, motifs and historical periods. Her great attention to detail helps to enrich any environment with unique features, with the specific intention of giving it a new character, using colour, light and sources of inspiration that she grasps, captures and conveys every time. She is not afraid of competition or challenges, be they boutiques for high-end jewellery brands or trendy restaurants – projects that helped to put her in the spotlight when she was starting out in the industry. She turns existing spaces into creative hotbeds with the help of various experts, including carpenters, potters and marble workers. It is perhaps also thanks to this ability that she has developed her own collection of objects and furnishings, which is eclectic and characterised by carefully chosen workmanship and materials. www.lauragonzalez.fr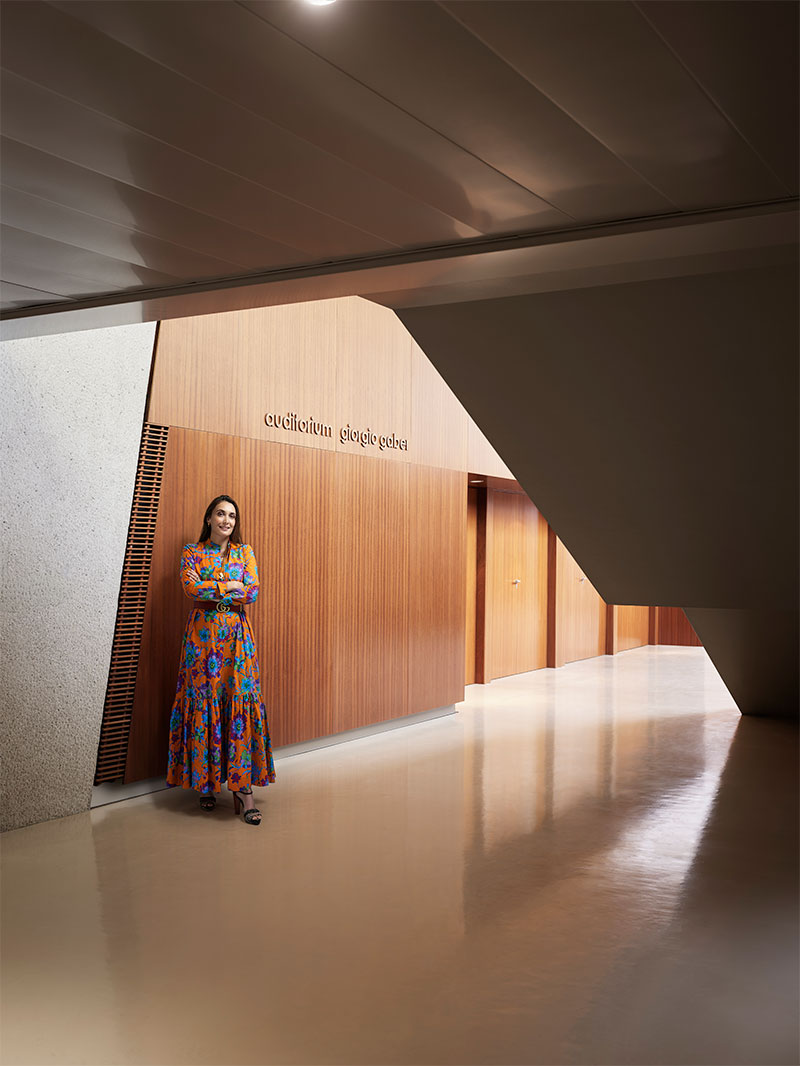 BATHROOM /
LIQUID COLLECTION by TOM DIXON for VITRA
A little pop, a little minimalist, Tom Dixon creates a new standard for the bathroom space in collaboration with the Turkish brand VitrA. The basic material is white ceramic. The shapes are fluid and rounded, with generous profiles. Maximum customisation. The 40 items in the collection, among which the pictured double sink stands out, comprise bathroom fixtures, showers and accessories, including a sculptural stool that could make a good impression in the living room. The taps, available in ten models, have glossy black or chrome finishes, while the metal storage units come with ribbed glass or perforated sheet metal doors. There is no shortage of tiles, with a choice of four patterns in relief and five neutral colours that can be combined as desired. www.vitraglobal.com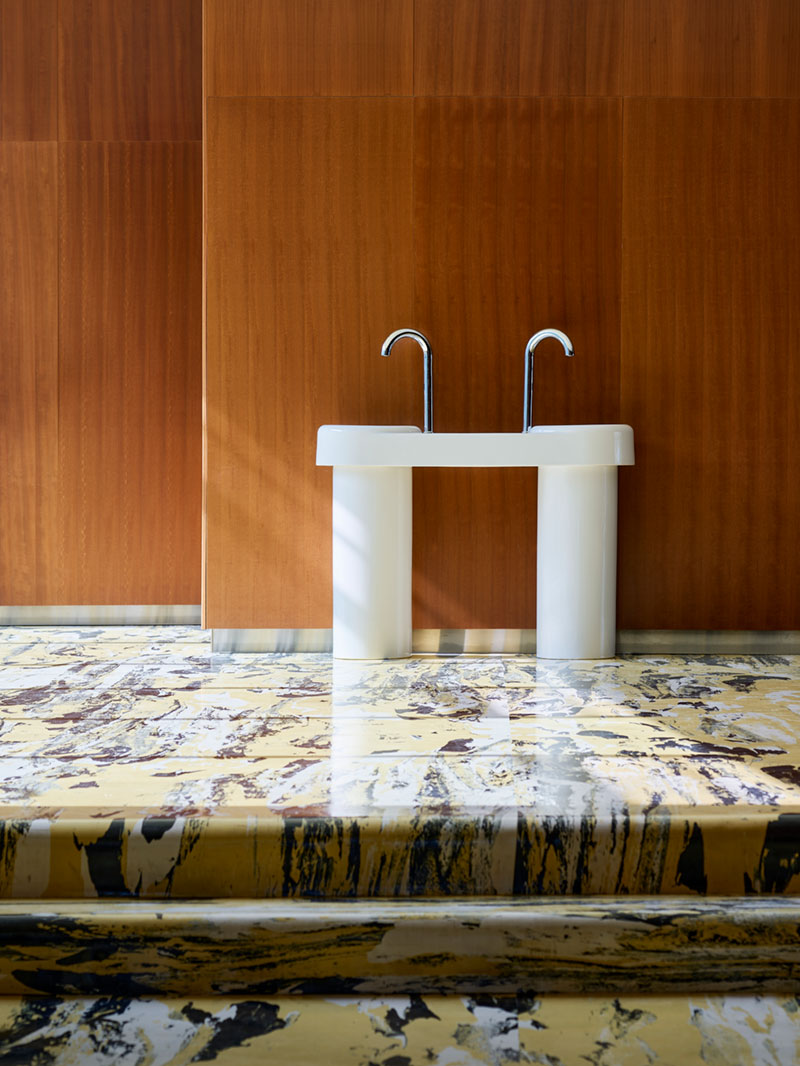 BEDDING /
VOLARE DUE BED by ROBERTO LAZZERONI for POLTRONA FRAU
The canopy that distinguished the first model is gone. In the Volare Due version, a bed to be placed on the wall or in the centre of the room, the headboard – like a precious boiserie – steals the show. The precision details, which play on the balance between emotions and design, tell a story of craftsmanship and memory. Airy, solid, powerful, it fully embodies that rigour deriving from the designer's precision and refined materials. Leather, wood, hide and fabric are combined to create a discreet and timeless style. Perfect for integrating into the most classic or contemporary of spaces, in keeping with the Poltrona Frau tradition. www.poltronafrau.com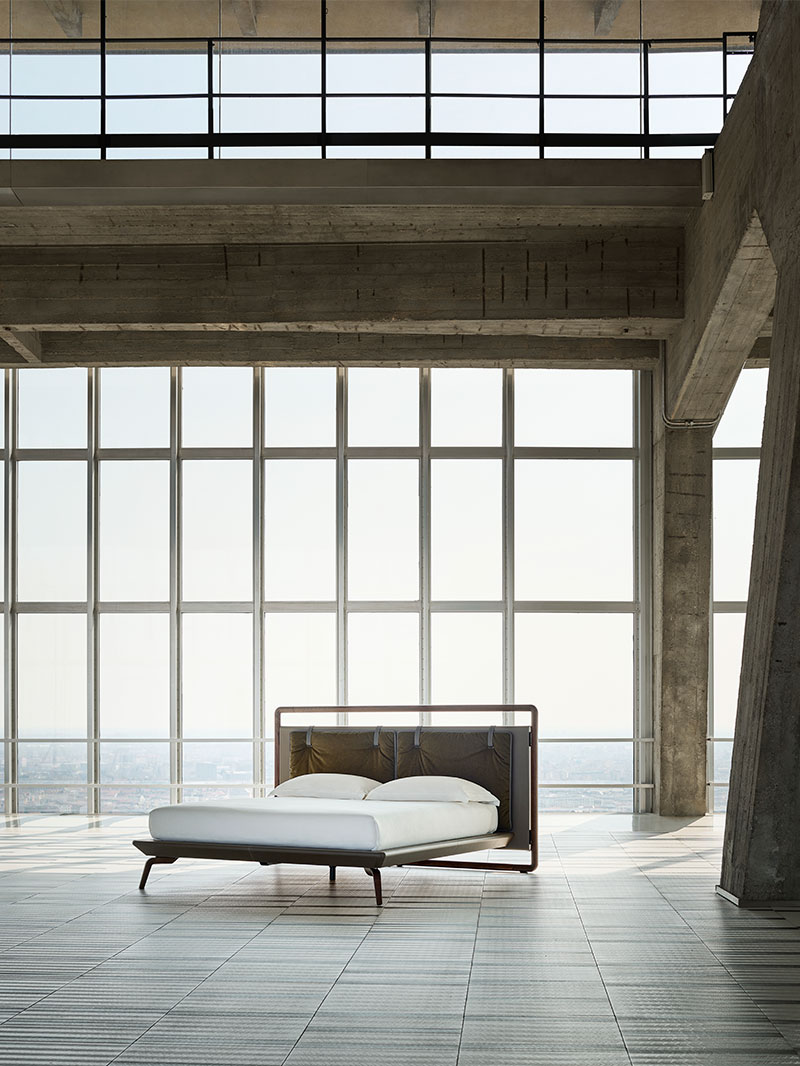 FABRICS /
LA TOILE DU PEINTRE by HEATHER CHONTOS for PIERRE FREY
Nature, colours and artistic language merge in abstract forms on fabric, wallpaper and rugs, as if they were an artist's canvas. The renowned textile firm is expanding the Joie de Vivre collection and renewing the invitation to take a trip to Provence, following in the footsteps of avant-garde artists who, over the course of the last century, interpreted the landscape in a new way and with feeling. Glimpses of creativity and colour are combined on the fabric patterns that mimic in relief the brushstrokes and shades of a painting thanks to ancient know-how and new weaving methods. www.pierrefrey.com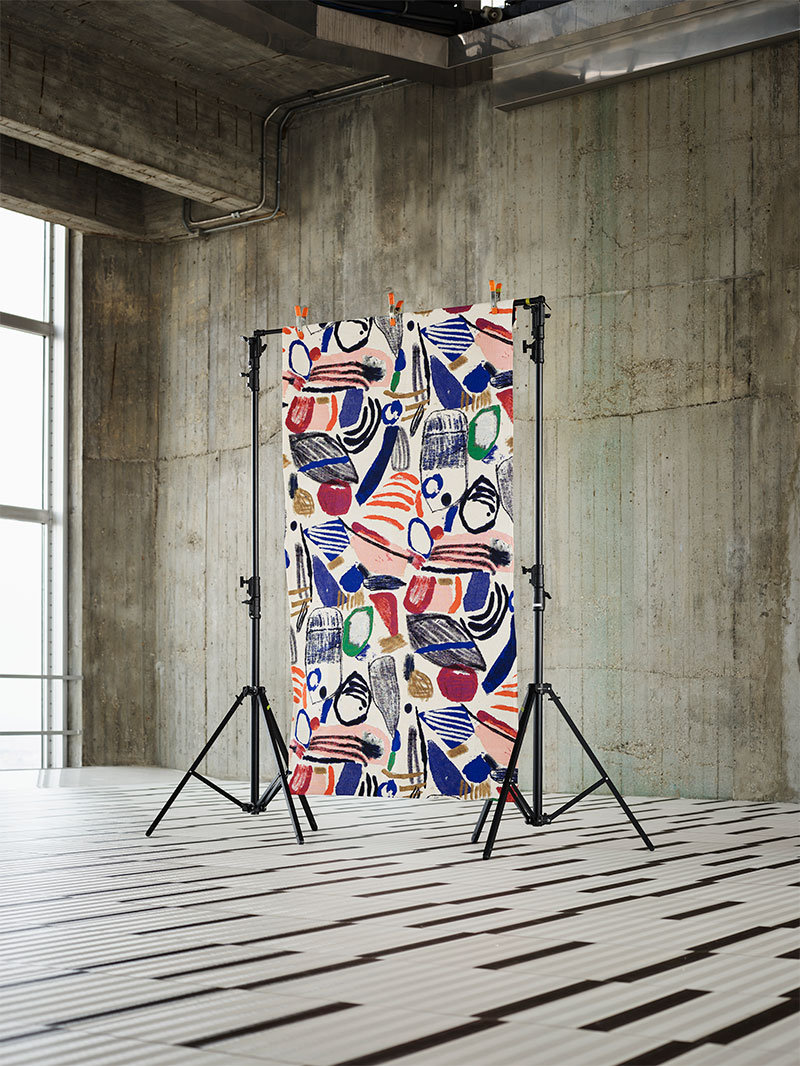 FLOOR COVERING /
DIN by MUTINA for KONSTANTIN GRCIC
"DIN stands for Deutsches Institut für Normierung, the German Institute for Standardisation. In Germany, a sheet of A4 paper is called DIN A4", explains the German designer. This unprecedented floor and wall covering project is based on the modular logic of tiles in 4 sizes and is a 'modern mosaic' thanks to its compositional potential, as they say at the Fiorano Modenese-based company. Thanks also to special elements that lend themselves to the production of furnishings and structural finishes, it is possible to create 3-dimensional compositions. The carefully curated chromatic palette of 8 matte and gloss colours is equally impressive. www.mutina.it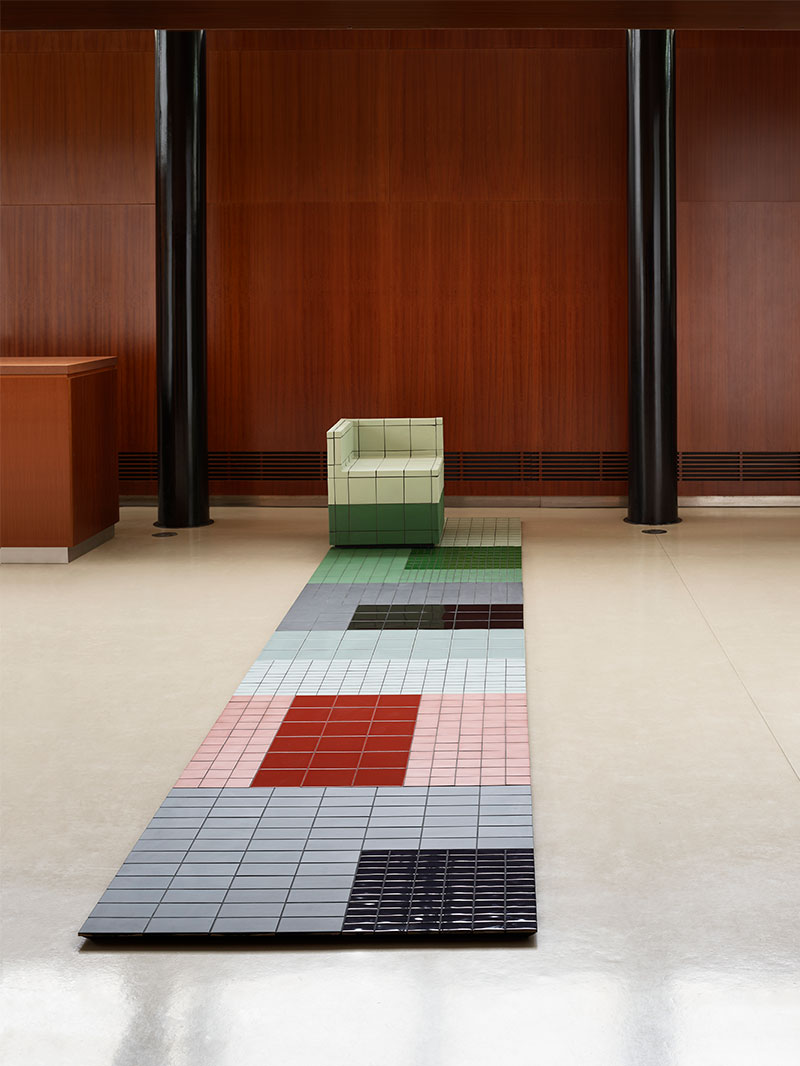 FURNITURE /
ALLURE O' by MONICA ARMANI for B&B ITALIA
The corners are rounded and the geometries are elliptical, a tribute to the glasses made famous by Jackie O' and to her allure. This is the hallmark of a collection of tables characterised by the large volume of the central base and the well-thought-out shapes of the top, a balance between straight and curved lines. Their square or rectangular tops, available in two sizes to accommodate four to eight diners and in different finishes - glossy or matte lacquered wood, white Carrara or black Marquina marble and glossy black glass - bear testimony to their use for convivial occasions. The dialogue between the volumes – the top with evident thickness and the base in the shape of a truncated pyramid – generates a structural and visual harmony that makes these elements part of an inseparable unit. www.bebitalia.com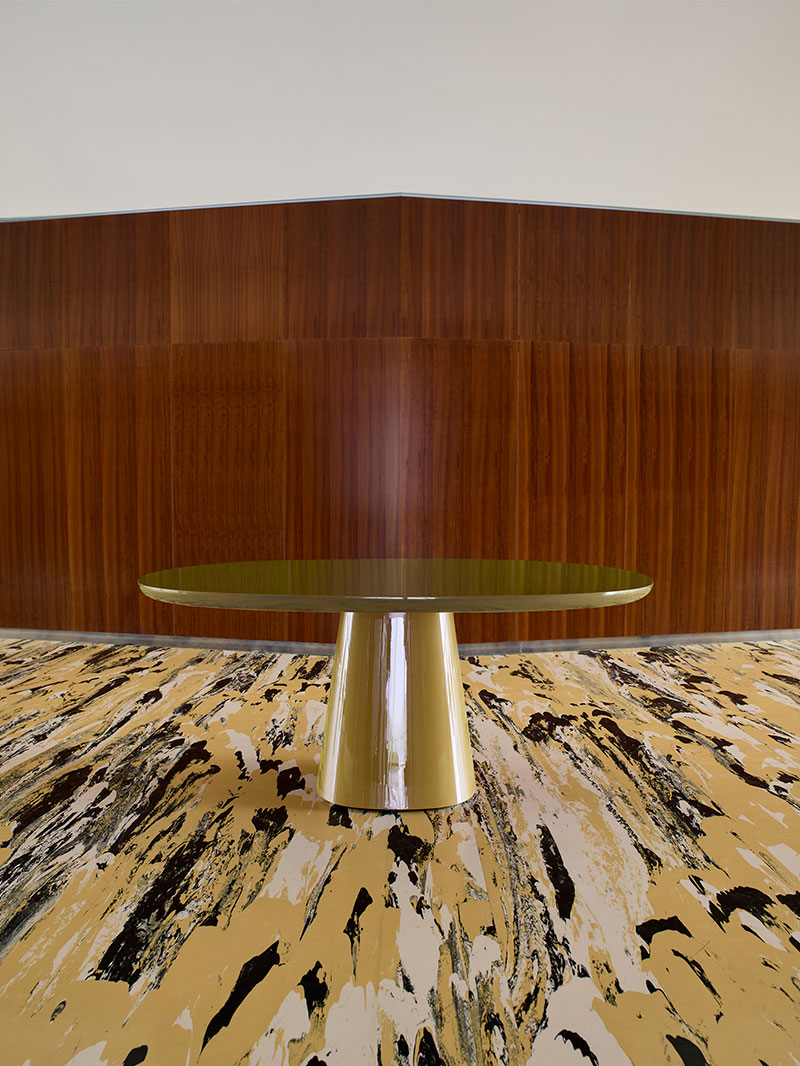 KITCHEN /
VERY SIMPLE KITCHEN by TEKLAN EDITION VERY SIMPLE KITCHEN for TEKLA EVELINA SEVERIN
Simple and essential, functional and eclectic. In the recognisable industrial style, which characterises the brand's modular freestanding kitchen, this new version adds precious materials and an optical effect (a reference to medieval Italian architecture) in the worktop. The result is obtained by combining white Carrara marble/black Marquinia marble or pink Portugal marble/red Levanto marble. In the first version, the black & white effect is diluted with the mustard yellow finish of the structure and the steel doors; in the second, the warm colours of the top blend with the terracotta shades of the base. Attention to sustainability, which is achieved by selecting waste Italian marbles, is a must. www.verysimplekitchen.com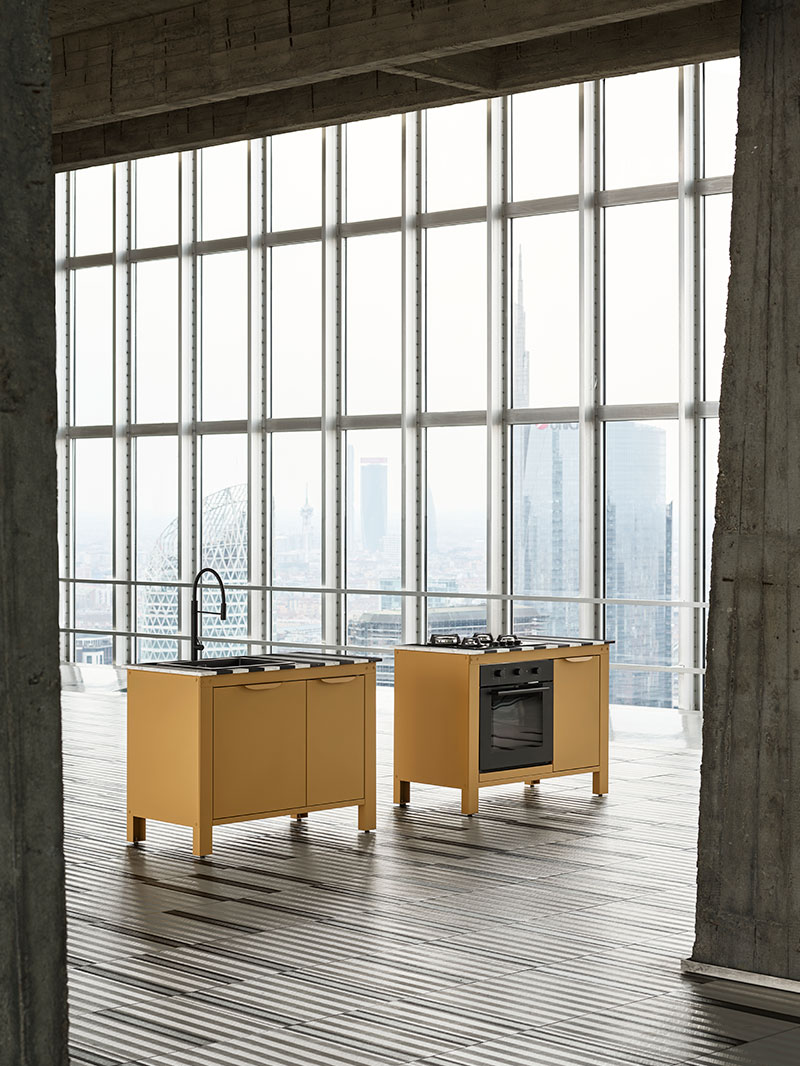 LIGHTING /
SHADES by GEORGE SOWDEN for SOWDENLIGHT
New collection, new brand. Research into the unexpected technical potential of silicone led the English designer's team to create a series of interchangeable basic components and to determine the shape (18 basic ones to choose from) and colour (with a choice of 20 shades available) of a series of lamps. The recyclable, resistant and washable material diffuses light in a natural way. Customers can choose by dimension (small, medium or large) and type (table, floor or suspended). There is also a cordless version to take anywhere. www.sowdenlight.com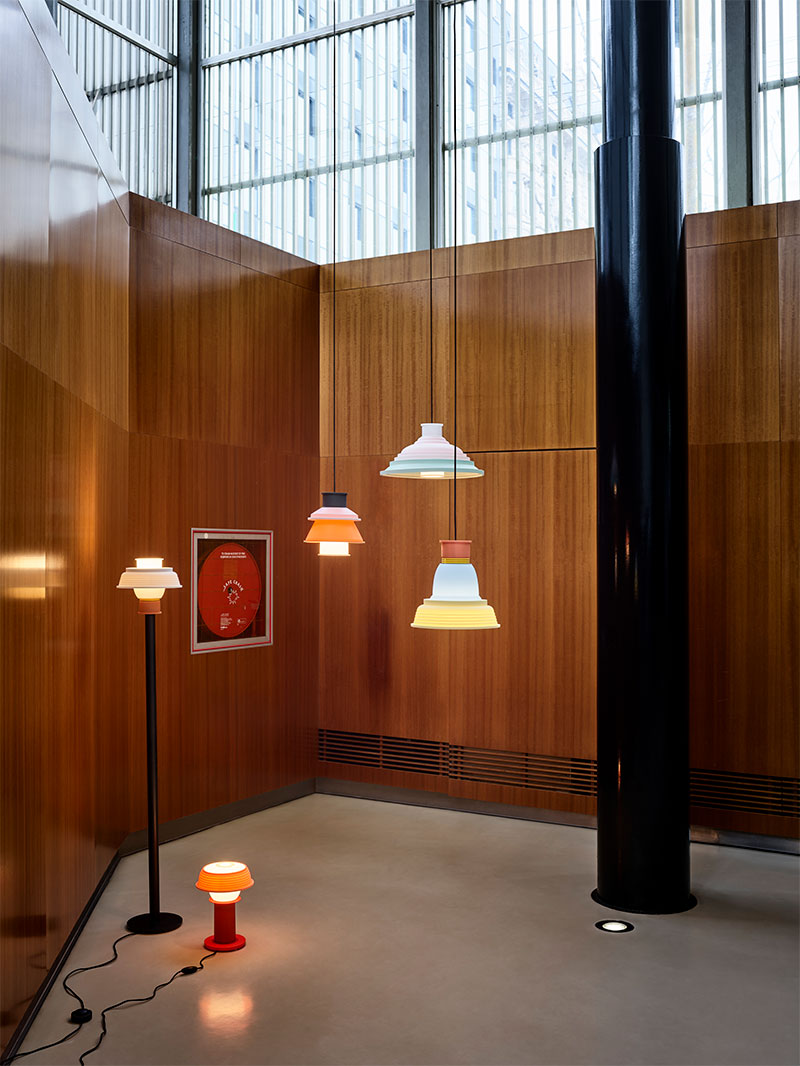 SEATING /
LEMNI by MARCO LAVIT for LIVING DIVANI
An armchair defined by a line that recalls the symbol of infinity. "I worked on the structure as if it were architecture: it becomes a seat only when you use it", explains the designer. "Lemni expresses its function when the weight of the human body, leaning on it, stretches the flap of leather, transforming it into a shell". A decidedly minimalist concept that came about almost by chance, but one that is strong enough to set the brand's particular standards of lightness, poetry and precision in just a few steps. The supporting structure, which consists of steel tubes in a matte black finish, defines a 'volume' with a strong graphic impact: it is the leather shell and the roller that make it real. Magical. www.livingdivani.it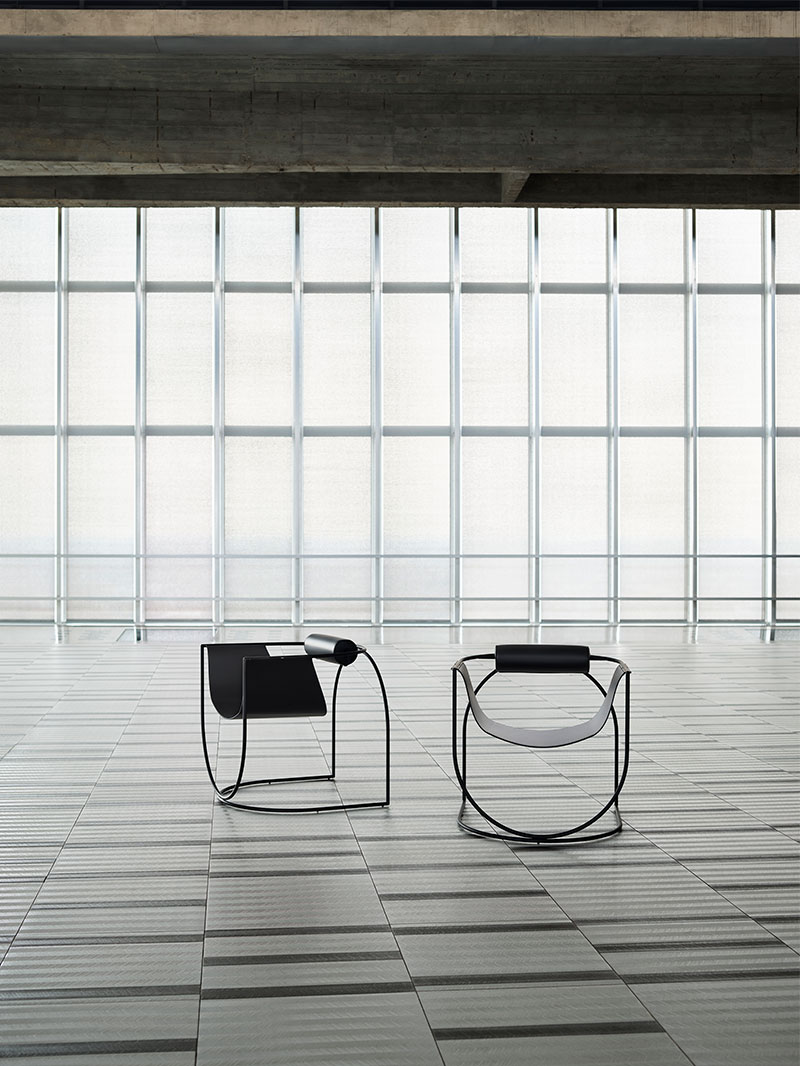 TABLEWARE /
FEAST YOTAM by OTTOLENGHI AND IVO BISIGNANO for SERAX
The Ottolenghi effect, that is "the creation of a meal full of colour, flavour, generosity and sun", is known to those who have had the pleasure of entering one of the Anglo-Israeli chef's restaurants and delicatessens in London or reading his cookbooks that celebrate vegetables. But the tableware collection, developed with his friend and artist Ivo Bisignano for the Belgian brand, will be able to further spread his style. The hallmark of the collection is the letter "O", rarefied or changed in numerous and bold graphic and chromatic variants, which defines the dishes with the same liveliness of the recipes of the award-winning chef. www.serax.com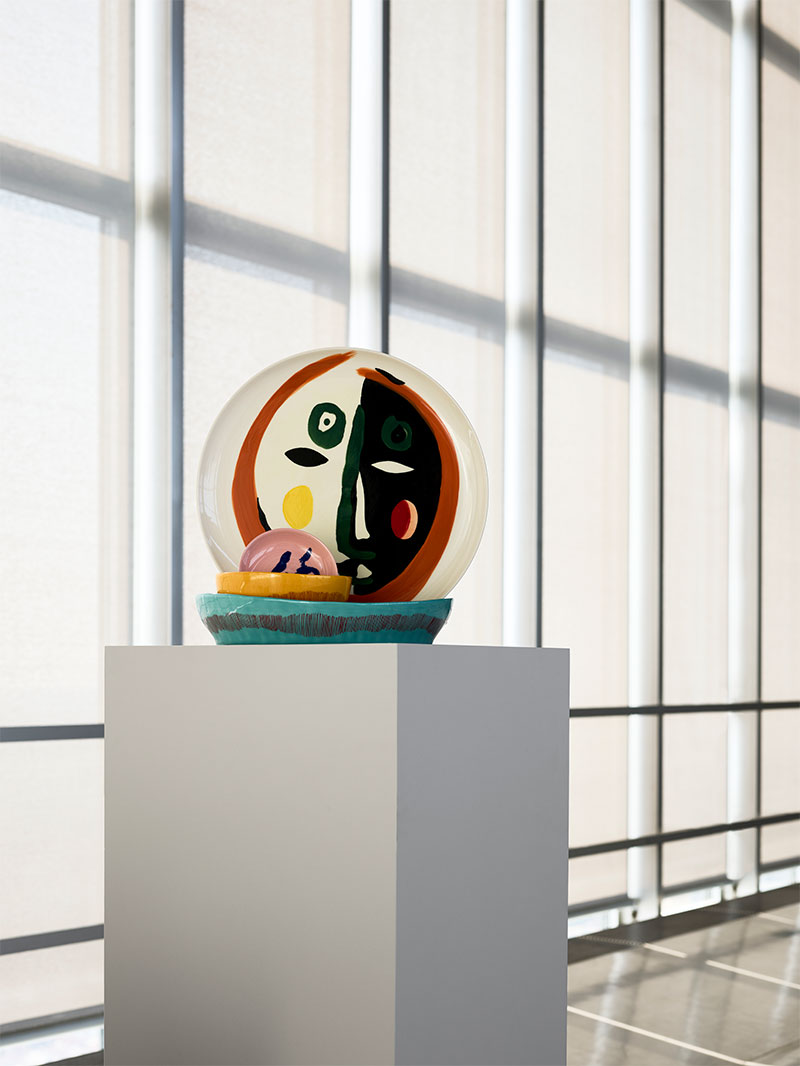 WALL COVERING /
ALTRONDE by ICINORI for DEDAR
Depicting imaginary worlds in which to get lost is a characteristic of illustrator duo Icinori (Raphael Urwiller and Mayumi Otero). 'Altronde', a collection of wall coverings inspired by tapestries that invites us to think outside of the box, is no exception. They have a dual function, both decorative and poetic, expressed on a fabric capable of telling a story. The design is created on a pure linen fabric and in keeping with an ancient artisan painting technique dating back to the Chinese Song dynasty. Millennia of history that warm the space with unique colours and materials. www.dedar.com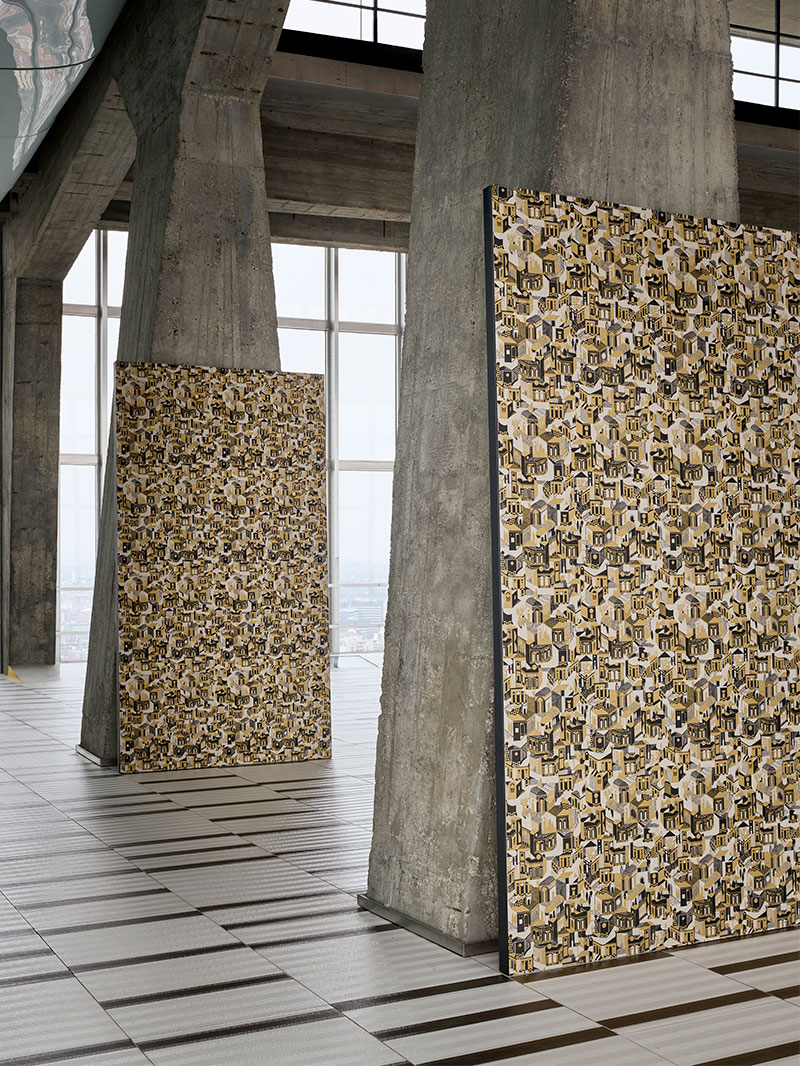 OUTDOOR /
A'MARE by JACOPO FOGGINI for EDRA
Sundeck, bench, armchair, chair, tables. The pieces, assembled by hand, are archetypes resembling elementary designs. Made from a series of irregular rods, they evoke the magic of flowing water. The deception of fluidity, to the eye and to the touch, is represented by the polycarbonate, worked ad hoc to make it elastic and comfortable. The visual impact creates a crystallised landscape full of reflections and fluid shapes to furnish outdoor and relaxation spaces in an unprecedented way. www.edra.com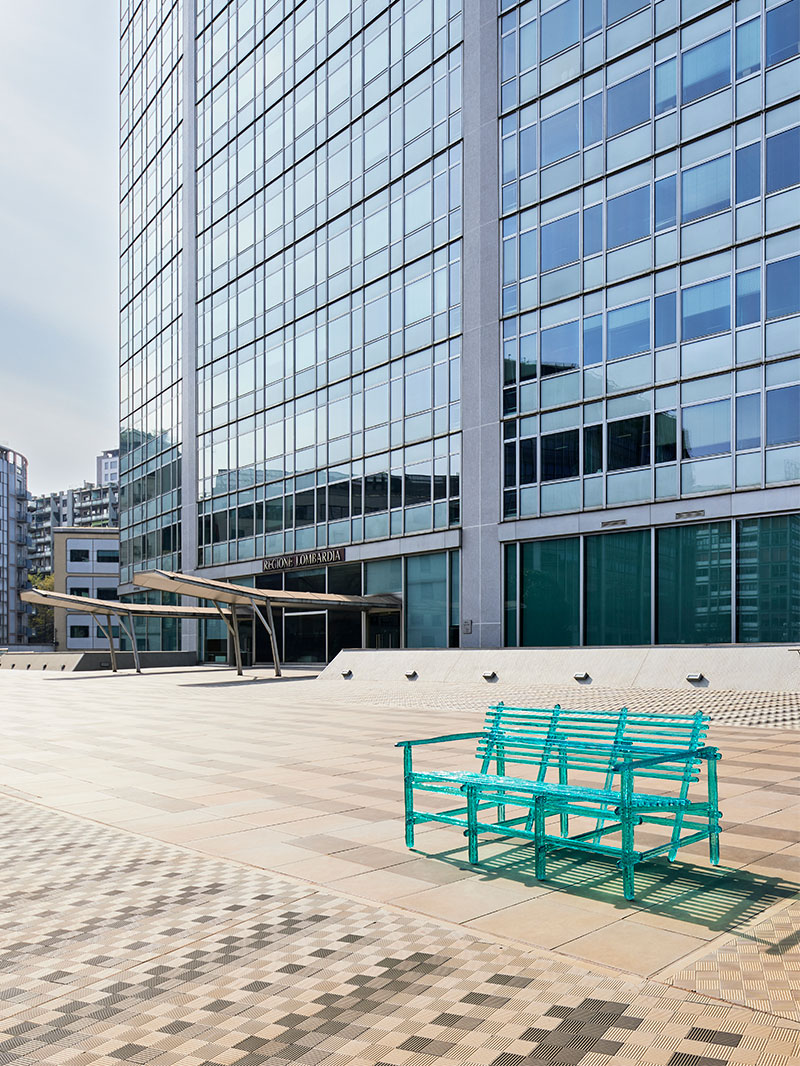 SUSTAINABLE ACHIEVEMENT /
TECLA by MARIO CUCINELLA ARCHITECTS
Mario Cucinella's architecture studio has created the first 3D-printed raw earth housing module in Ravenna. It is such an innovative model that it was selected to represent Italy at COP26 in Glasgow, the United Nations conference on climate change. "A pilot project inspired by one of Italo Calvino's invisible cities", says the Italian architect. Made in Massa Lombarda (Ravenna), Tecla is a prototype that bridges past and future in the name of technological, social and environmental innovation. "New technology, ancient material: a first experiment that breaks the paradigm of big waste and establishes a new 'treaty of friendship' with the Planet". Our thoughts turn to places of hardship: this module can migrate wherever it is needed and become a valid alternative to containers and tent cities. Created in collaboration with WASP - the World's Advanced Saving Project - and SOS - School of Sustainability (the training centre he founded) -, it defines an ecological housing unit: the composition of the mixture is designed to balance thermal mass, insulation and ventilation. In just 200 hours it is possible to print 60 square metres, complete with a living room with kitchen (and tree), as well as a sleeping area with bathroom. Even the furnishings, partially integrated into the structure, embrace the philosophy of reuse and controlled waste recycling since the earth returns to the earth at the end of the cycle. A generous and circular project. www.mcarchitects.it