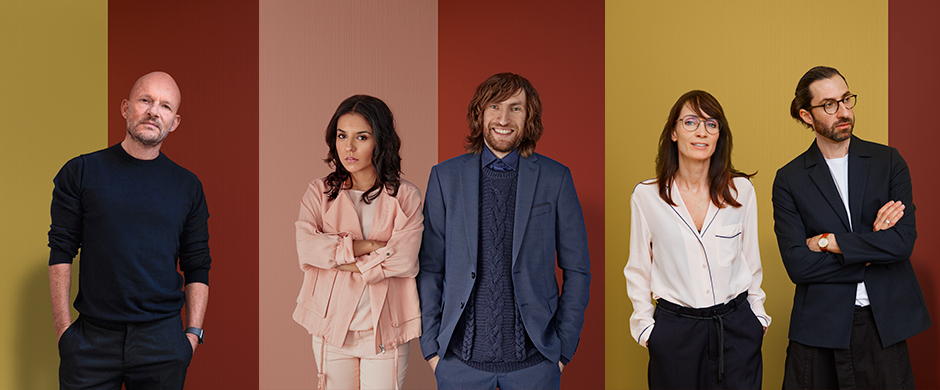 #EDIDA2020
THE EDIDA AWARD WINNERS 2020
We are excited to announce the full list of winners among the 14 categories of the ELLE Deco International Design Awards, voted by the 25 editors-in-chief of the ELLE Decoration network. For the third year in a row, in partnership with MGallery Hotel Collection. And the winners are…
Visual NUDESIGN, Styling SIMONA SILENZI STUDIO with the contribution of Gaia Marchesini, Words PAOLA CARIMATI
Since 2003, the EDIDA awards have become the most unmissable event of the year for the interior design world. Some of the world's most renowned designers have previously received EDIDA awards, and this year is no exception.
The 2020 annual design awards took place as a digital cermony, in partnership with MGallery Hotel Collection for the third year in a row.
THE WINNERS:
DESIGNER OF THE YEAR /
STINE GAM and ENRICO FRATESI — GAMFRATESI
Educated in Italy, where they also fell in love, these two architects bring us back to the magic of great masters, such as the unforgettable Achille Castiglioni and Marco Zanuso. Their trait is pure, and stems from the encounter between her Nordic rigour and his Mediterranean unpredictability. As paladins of good design, they favour industrial design, where creativity interacts with entrepreneurial far-sightedness.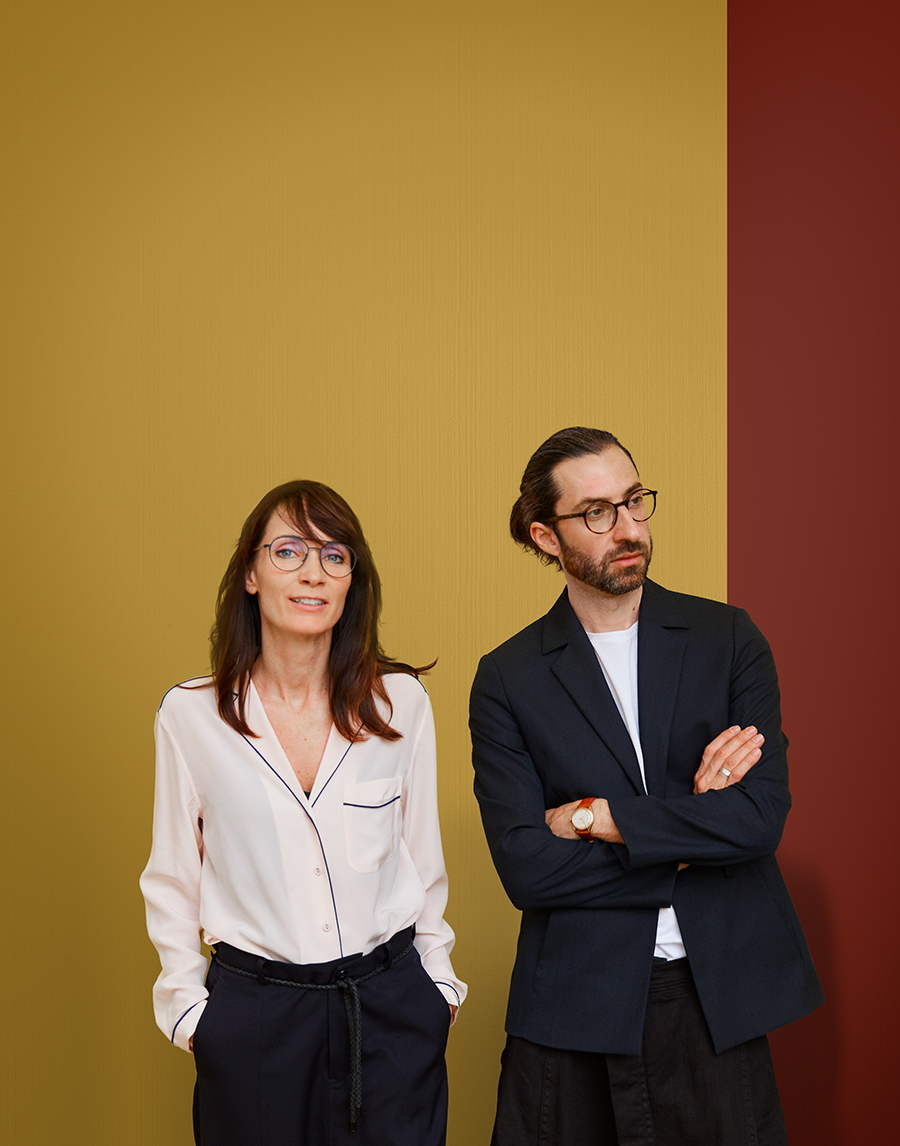 YOUNG DESIGN TALENT OF THE YEAR /
ANA MILENA HERNÁNDEZ PALACIOS and CHRISTOPHE PENASSE — MASQUESPACIO
Bamboo, terracotta and frayed fabrics are the right material for designing interiors that are high in graphic impact. These are far more than private and shared spaces: they are brightly coloured immersive environments that recall atmospheres from the 1980s. Each work by this Valencia-based couple is a tribute to the unforgettable experimentation of the Memphis group. Sottass docet.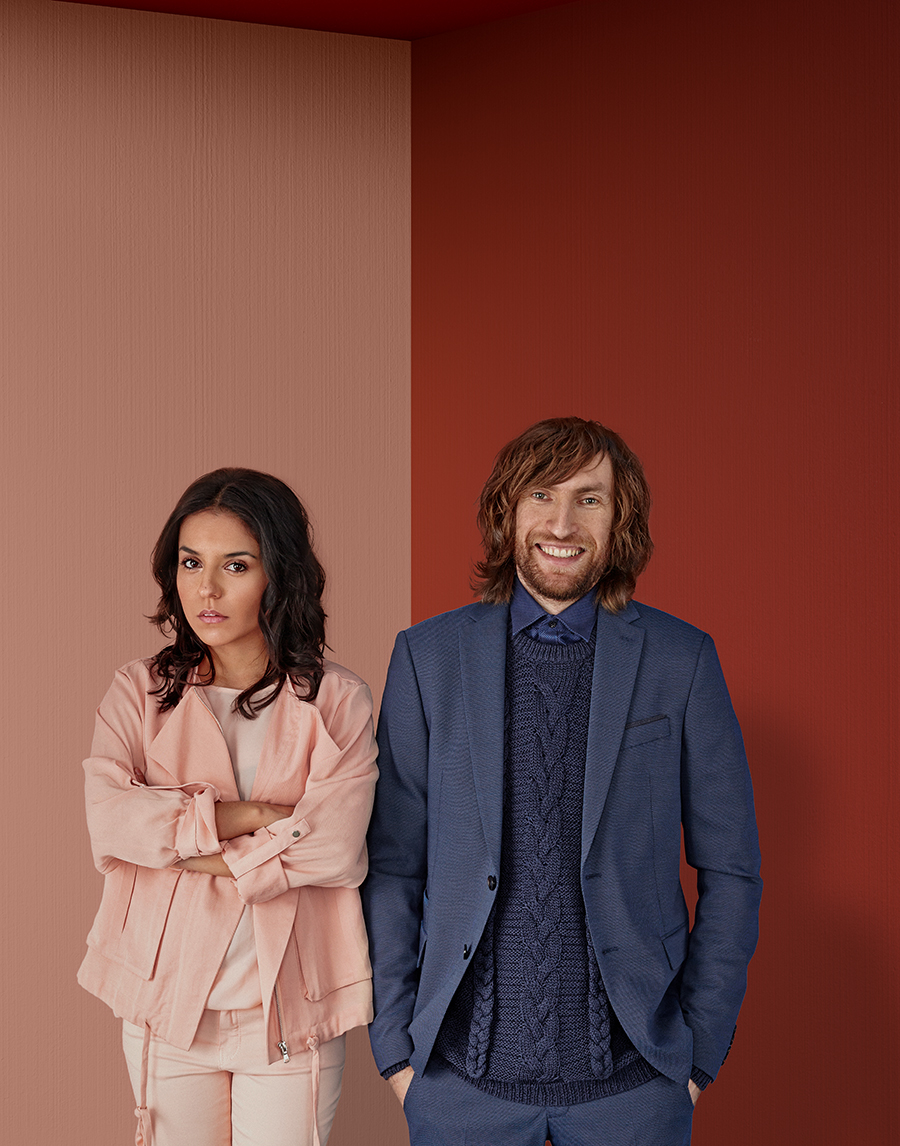 INTERIOR DESIGNER OF THE YEAR/
VINCENT VAN DUYSEN
As an internationally renowned architect and designer, he created buildings, retail spaces, and accommodation facilities all over the world, always giving importance to the intense and poetic relationship between design elements. Everything in his work is characterised by a sober, understated, and timeless elegance: his language is sophisticated, his approach sensitive. The result is always a warm and cosy environment, made of refined details and of light and colour choices that rely on the essentiality of Nordic culture.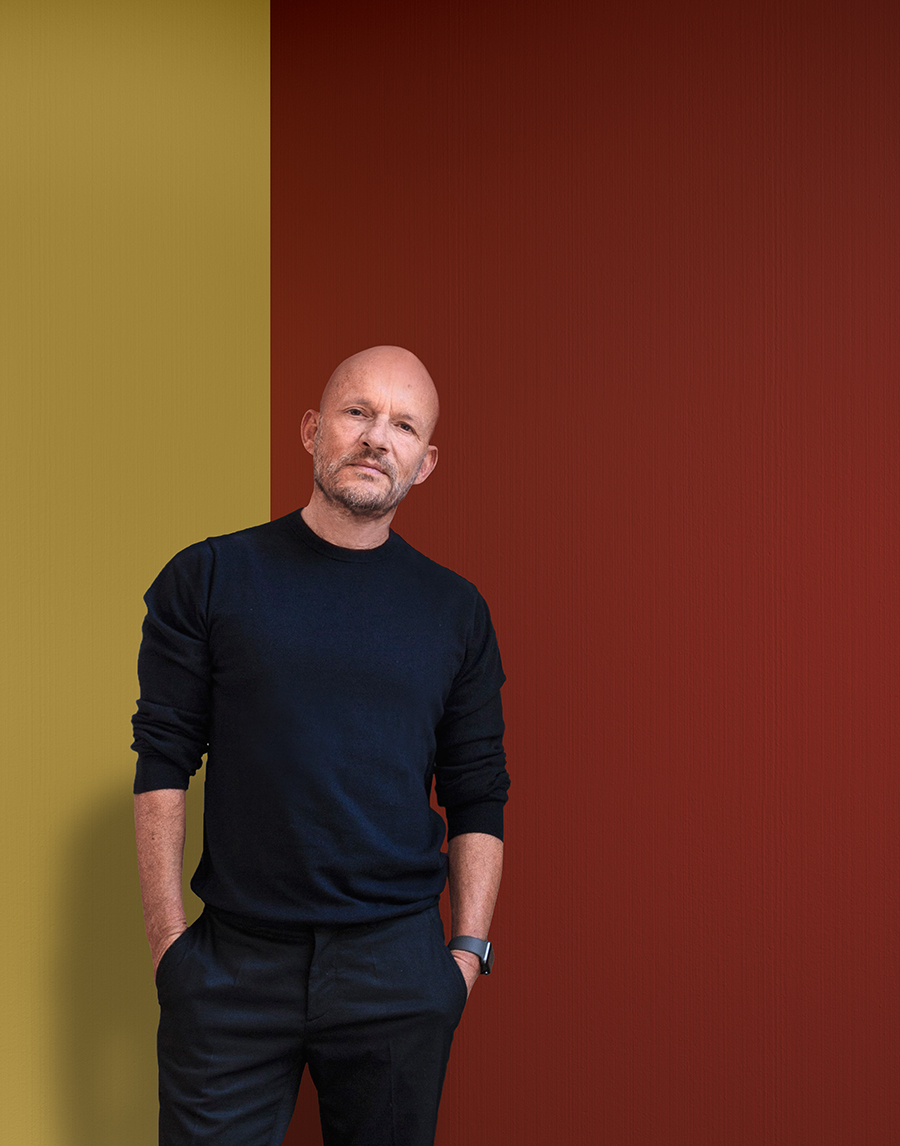 FURNITURE/
PRIMORDIAL by RAPHAEL NAVOT for ROCHE BOBOIS
Printed polyurethane and "rock-like" textures characterise this decidedly iconic piece. Its organic shape, obtained thanks to the pliability of the material, draws from the expressive vocabulary of these early Twenties: a tribute to the world of art design that draws inspiration from both the anthropomorphic figurative art of the English tradition, and the primitivism of the Dutch school. A mix that lands in the most casual living rooms through the choice of the primordial finish. — roche-bobois.com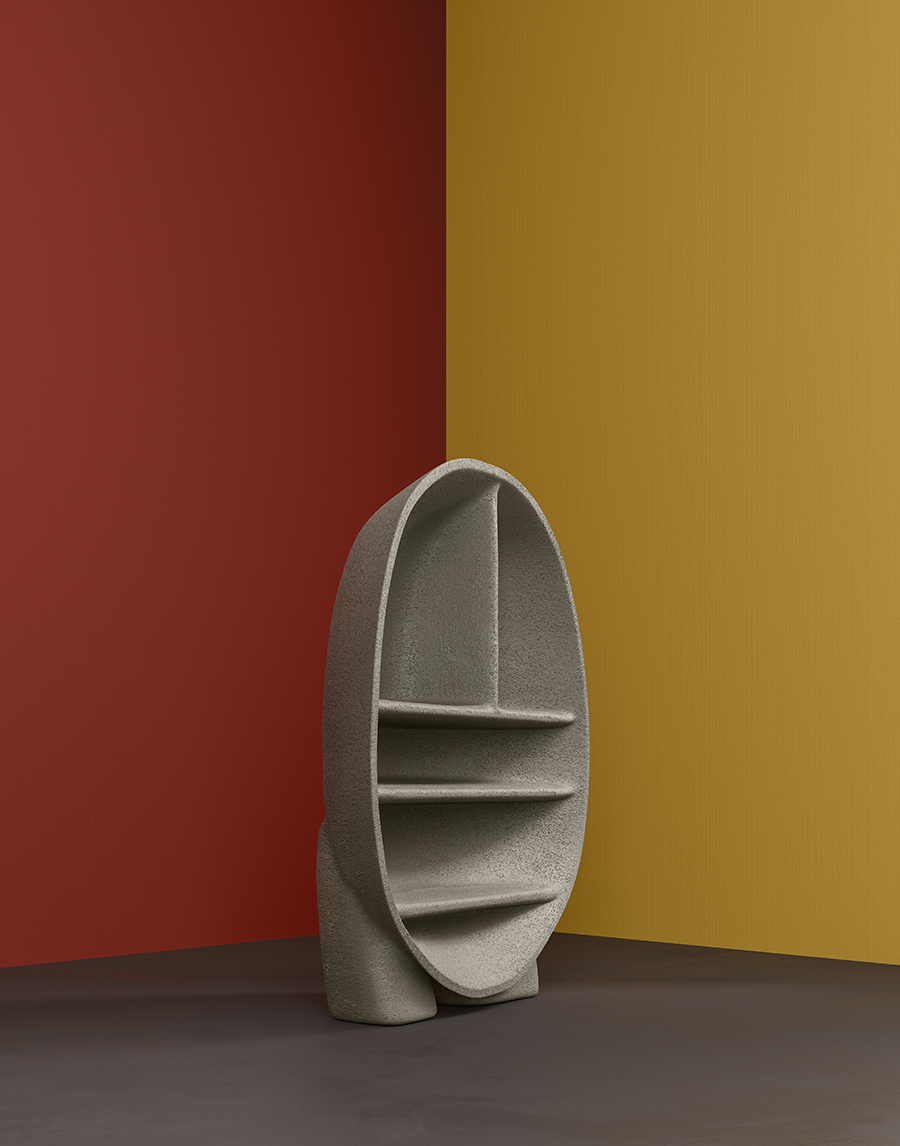 SEATING /
LAZYBONES by STUDIOPEPE for BAXTER
The structure of this piece defines itself by forcing the traditional proportion ratio between backrest, seat, and legs, resulting in a small armchair whose shape declines a new idea of elegance for comfort. The ultra-compact volume is cut out by the intersection of curved lines and geometric planes that define shape. The image is further softened by the Nabuck upholstery, for this precious leather turns the chair into a collector's piece. — baxter.it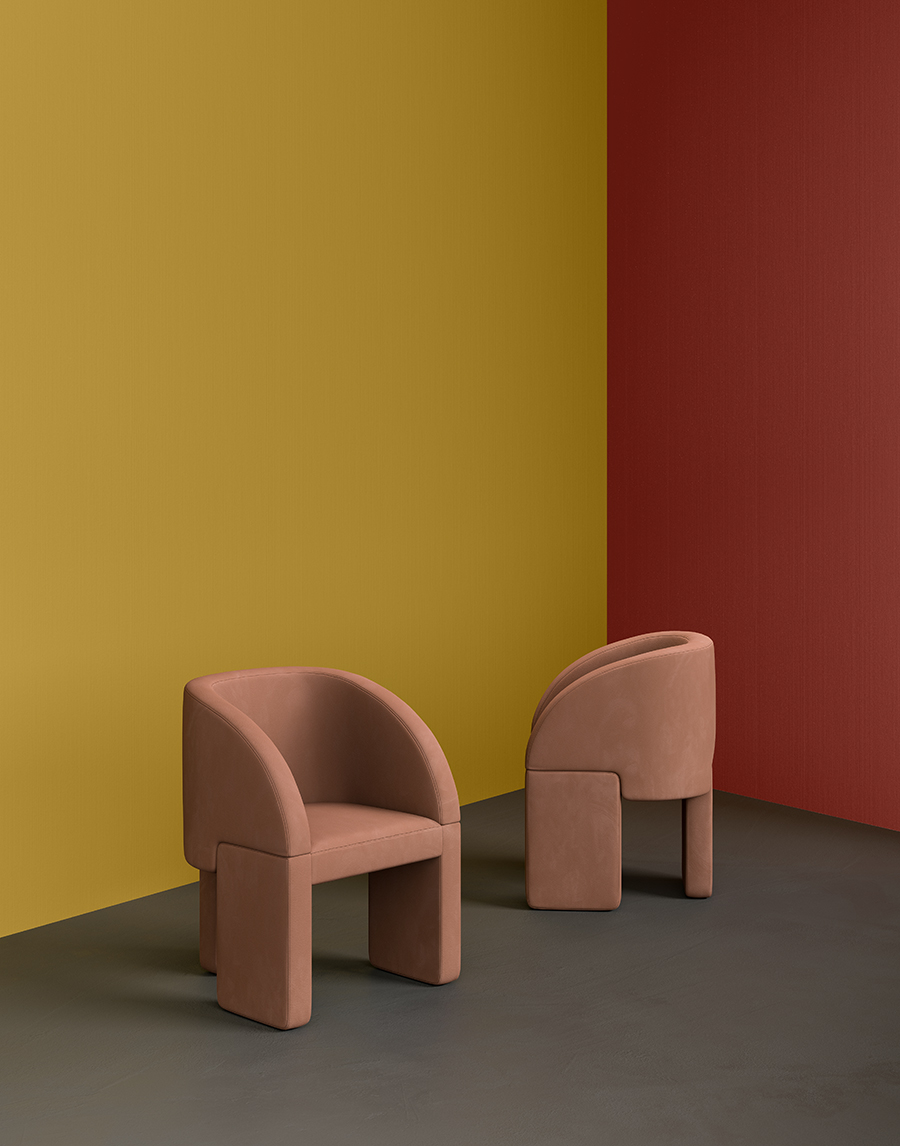 FABRICS /
PETER MARINO for VENETIAN HERITAGE by PETER MARINO for RUBELLI
Three silk jacquards in which the architect recreated lagoon water and Tiepolo's colours. A technical and design challenge was won as he gave life to Lucente, a fabric where small waves ripple a silk satin background; Tiepolo, whose matelassé technique in relief generates reflections of light and colours; Marino, which pays a tribute to rough seas with its vibrant curves. And there is not only design here, but also a charitable initiative to safeguard Venetian works of art. — rubelli.com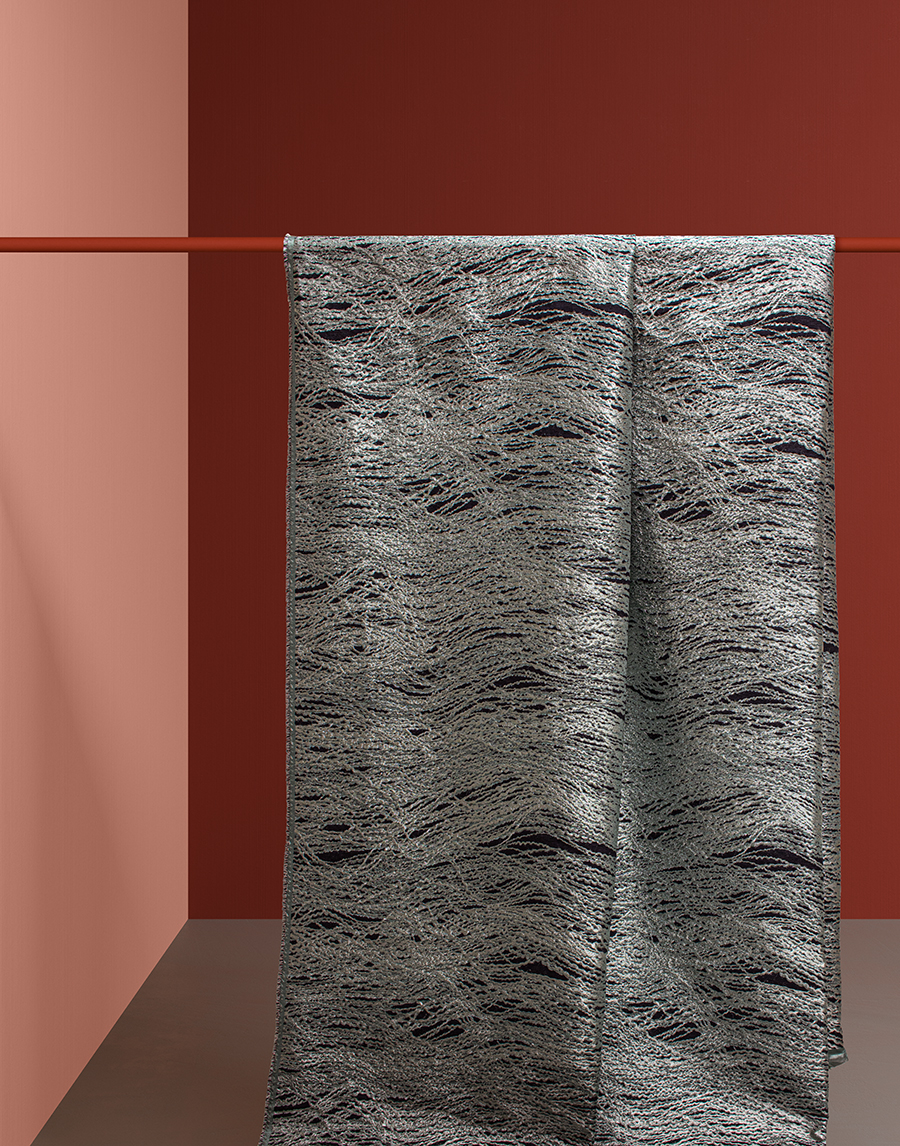 TABLEWARE /
TONGUE by BETHAN LAURA WOOD for ROSENTHAL
This pastel-coloured domestic landscape is inspired by the lines of the Tac teapot, designed in 1963 by Walter Gropius, the founder of the Bauhaus movement. The purity of the super-geometric lines combines with a particular matte finish to emphasize the colour palette chosen for the pieces of the collection: individual elements come alive as they become 'Pelican', which blurs between coral, mustard and turquoise, and 'Peacock', a mix of brown, blue and sky blue. —rosenthal.it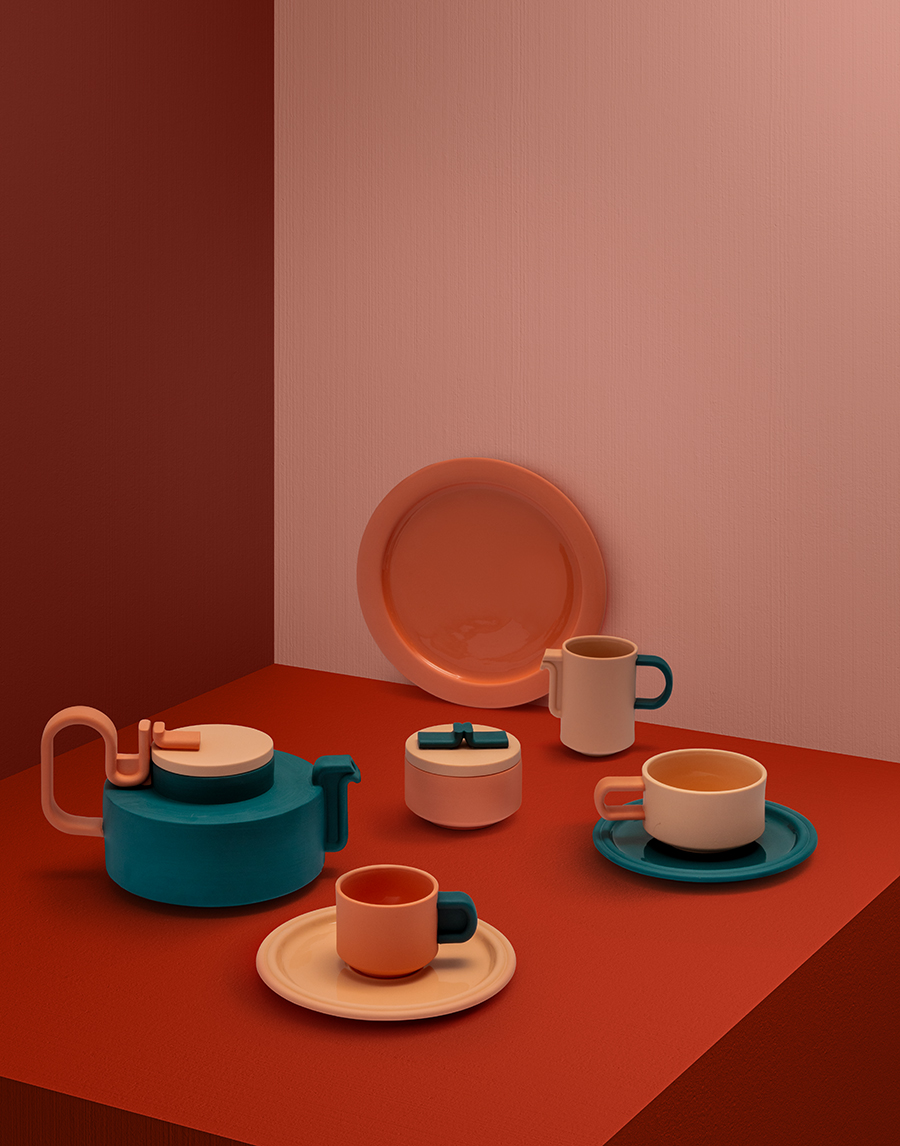 KITCHEN /
MATCH by MULLER VAN SEVEREN for REFORM
A powerful project born from a simple idea: hacking into the traditional kitchen model and introducing a disruptive element to make it more resistant to everyday wear and tear. This short circuit transformed the kitchen environment into a performance. Covered with a thermoplastic polymer, the cabinet becomes a collector's item. The colours are primary and powerful, and the material used for cutting boards is warm and soft to the touch: a new hearth is born. — reformcph.com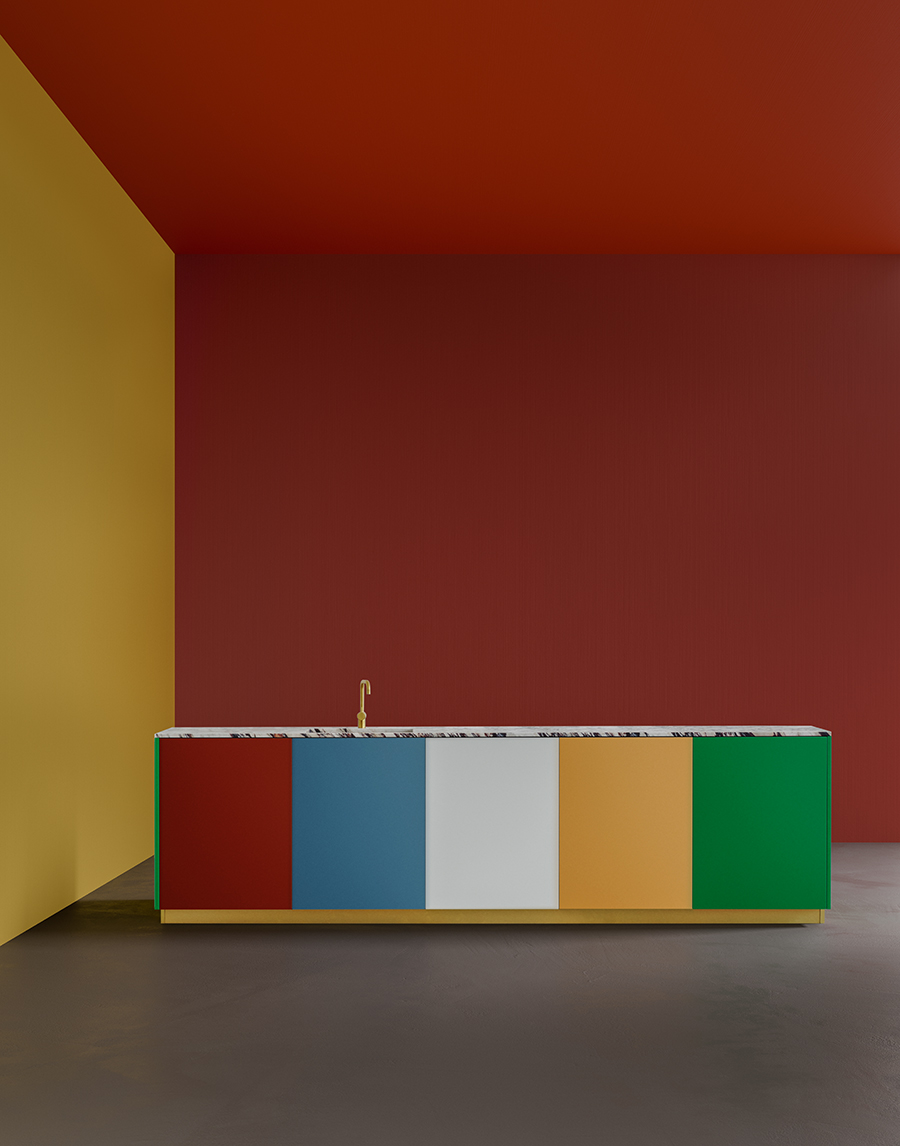 FLOOR COVERING/
NUANCES by PATRICIA URQUIOLA for GAN
This project salvages and enhances the value of waste wool on the basis of its irregularity. It all starts with felt: without looking for uniformity and perfection, this natural, warm, and pliant material was reinvented by getting rid of the winter atmospheres it is traditionally bound to. To make surfaces lighter and more graphic, battuto-like colours and patterns were key as they disclosed the designer's true obsession with waves and colour scales. — gan-rugs.com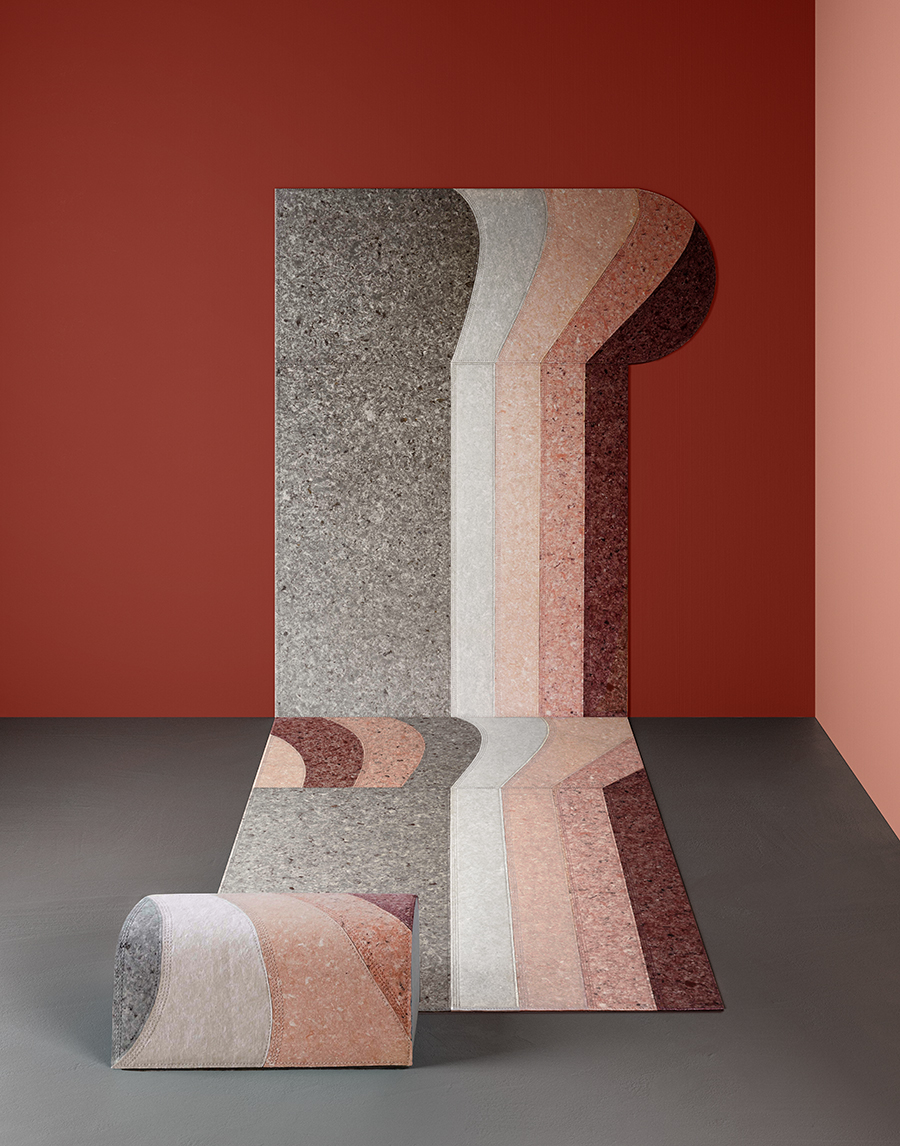 LIGHTING/
NOCTAMBULE by KONSTANTIN GRCIC for FLOS
Sculptural, imposing, totemic: an ethereal structure that tells the magic of light through its expressive essentiality. The "night owl" – hence the name – is an invisible presence during the day; it shows up at nightfall, and only if called to its function. When on, it reveals the blown glass modules. Transparent and stackable, capable of turning into stunning contemporary lanterns, these lamps draw luminous columns floating in the air. — flos.com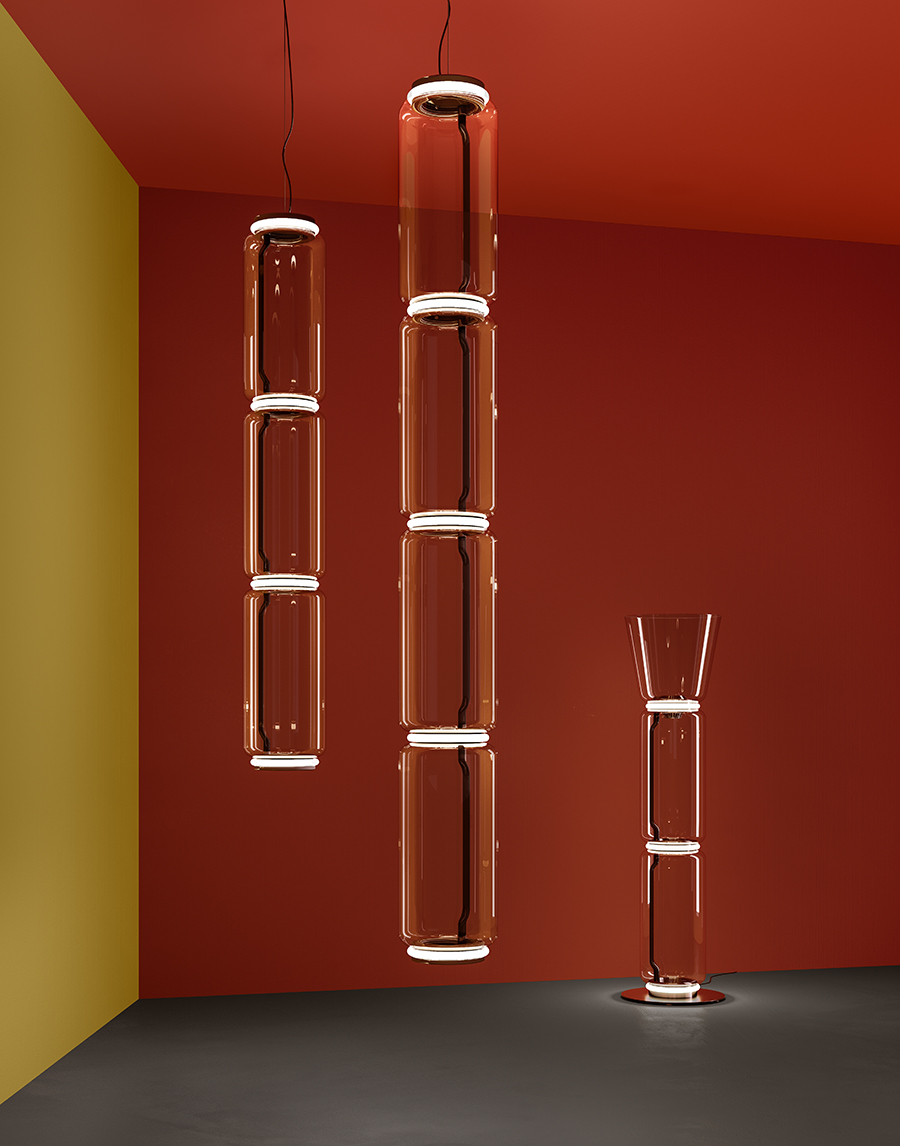 WALL COVERING/
POLICROMA by CRISTINA CELESTINO for CEDIT
Technology and creativity are essential elements for good design. In the case of covering, every project is a challenge you need to win in order to shift the axis of innovation. Large ceramic slabs interpret the textures of marble and marmorino to represent the theme of mimesis in a new way. The frame declares its sources of inspiration – the noble veined texture of rocks, and its refined chromatic backgrounds. — florim.com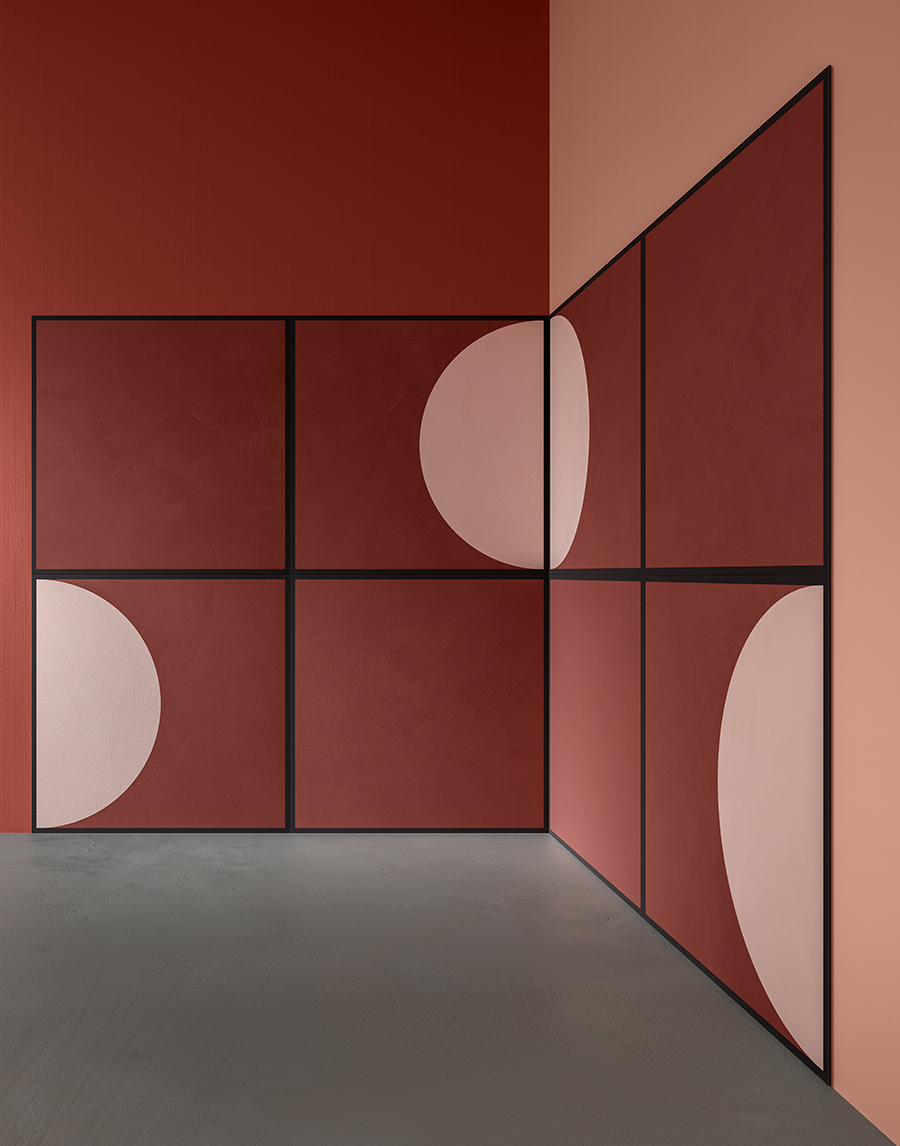 OUTDOOR/
RIBES by ANTONIO CITTERIO for B&B ITALIA
The starting point is a futon base, along which a potentially infinite series of cushions, rollers, armrests and backrests are inserted, as the basics designed to compose the desired configuration – also in a green perspective. Sofas, chaises longues and poufs are just the result to aspire to in order to furnish exteriors; colours and fabrics will take care of the rest, using designs inspired by the traditional fabrics mapped by the designer during his numerous trips to South America. Talk about versatility. — bebitalia.com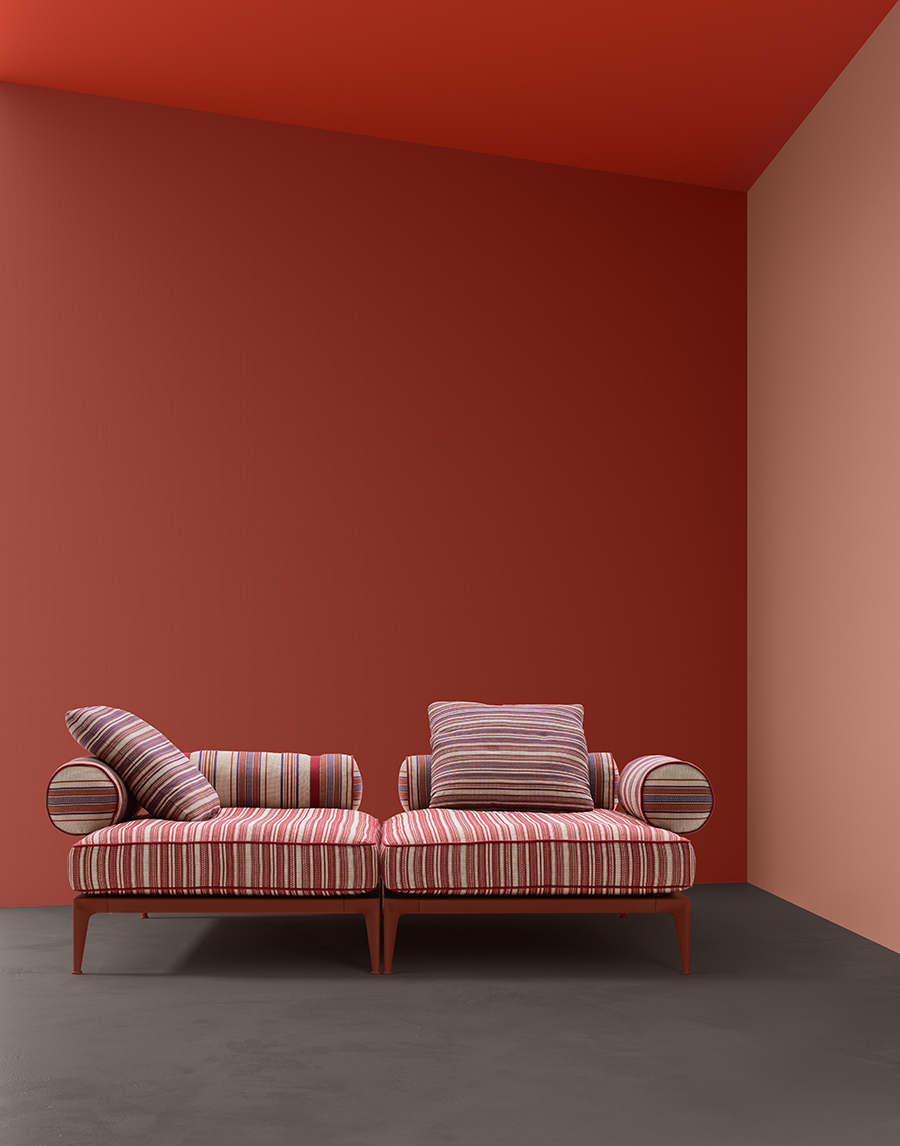 BEDDING/
TWELVE A.M. by NERI & HU for MOLTENI&C.
Everything revolves around a wooden structure combined with metal, fabric and soft leather – even the very idea of giving shape to an elegant, slightly Oriental architecture. The ample headboard seems to embrace the horizontal plane to close at the foot of the bed by turning into a comfortable bench. The pure and essential sign of this couple is a triumph of soft cushions, bands and leather straps that support shelves and trays. In the name of refined versatility. — molteni.it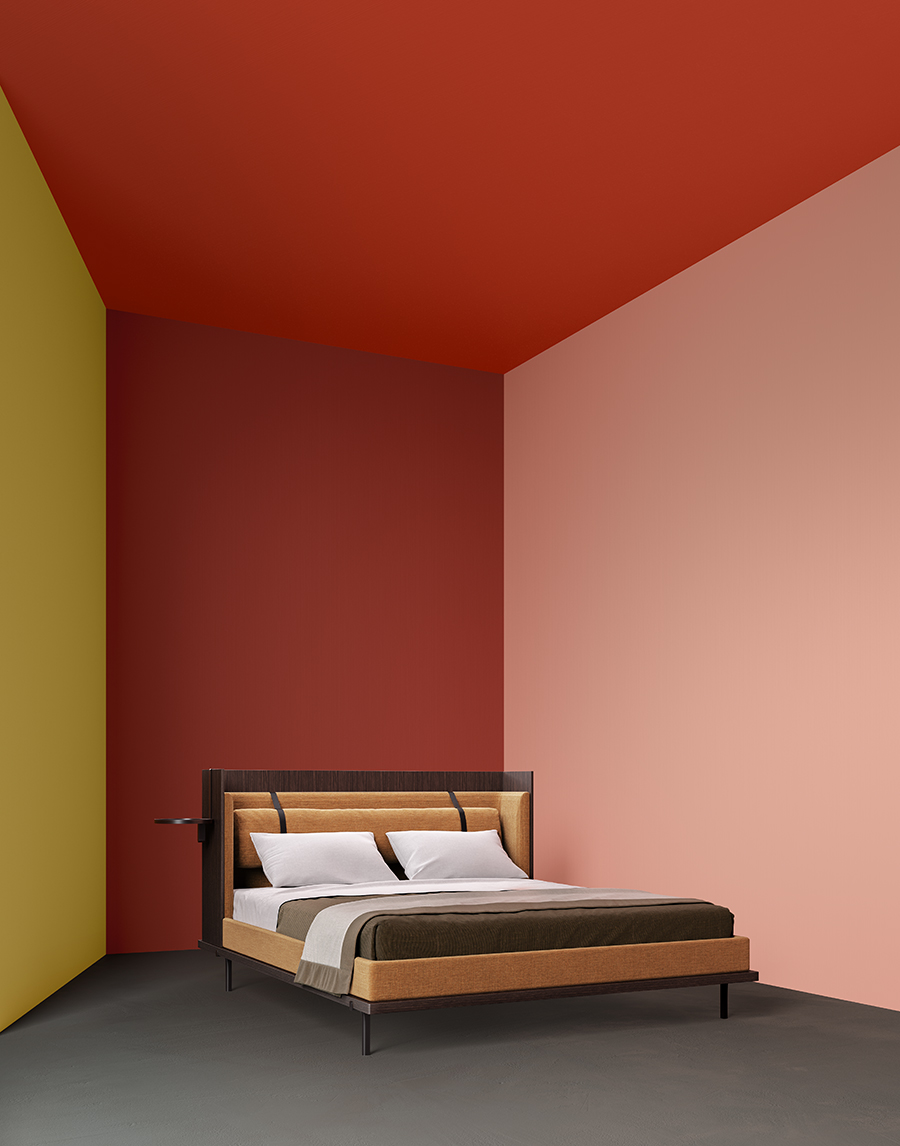 BATHROOM/
BALNEA by ELISA OSSINO for SALVATO
Pure, geometric, and iconic as only a white Carrara marble monolith can be: the idea for this project challenges the strength of a millenary and precious material with the expressive rigour of the architectural sign. The result is a sculptural piece that goes through time, coming out of the quarry to let itself be tamed by the skilled hands of Italian craftsmen. And by the designer's supple creative flair. —salvatori.it