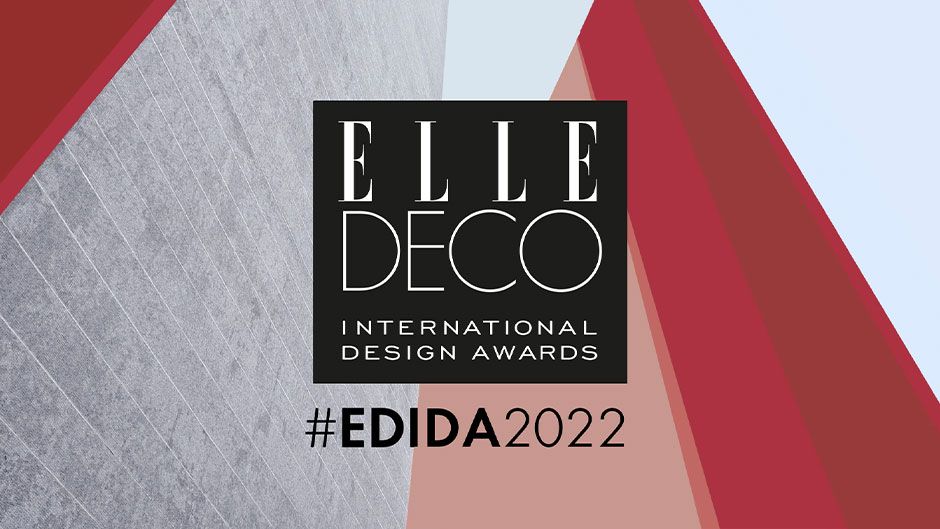 #EDIDA2022
THE EDIDA 2022 VIRTUAL CEREMONY
Welcome to the 20th edition of the ELLE DECO International Design Awards, also known as EDIDA! We invite you with this virtual ceremony to discover the top designs and designers of the year, awarded for excellence across 15 categories. In partnership with DS Automobiles.
Video RAPHAEL BLUZET / MUSE FACTORY OF PROJECTS
Launched in 2003, EDIDA is an internationally celebrated Design Award, brings together the Editors in Chief of the ELLE DECORATION International network to award excellence in design across 15 categories. In addition to the 15 categories, this year we introduced the new DS Savoir Faire Award, in recognition of exceptional craftsmanship at the intersection of savoir faire and innovation.
The EDIDA 2022 Virtual Ceremony in caps was broadcasted across 25 ELLE Decoration digital platforms, for viewers to access from all over the world. It was also projected at an exclusive cocktail event at Garage 21 in Milan, where the Editors in Chief were joined in person by the winners and members of the international design community to celebrate the winners.