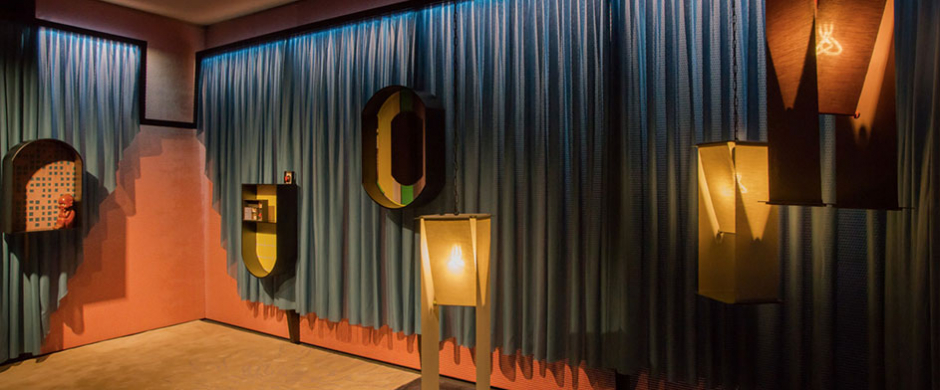 ELLE DECO PLANET
'Rooms' by ELLE DECOR Italy
Installations, Cinema and Photography. A multimedia exhibition about the world of interior decoration and textile design.
Photos STEFANO G. PAVESI
Palazzo Morando, an historic location in the heart of Milan's fashion district, hosts the second edition of Rooms by ELLE DECOR Italy. This year the exhibition celebrates the 25th anniversary of the Italian magazine with a tribute to interior decoration and textile design.
The world of interiors is portrayed through the lens of 7 installations, a small cinema, a photo gallery and a sequence of dynamic images.
The heart of the exhibition consists of seven installations representing actual 3D rooms set up by acclaimed international designers and stylists: Dimorestudio, Marcante-Testa by UdA Architetti, Paola Navone, Neri & Hu, Studiopepe, and Frank Visser. The set-up was created with the collaboration of renowned textile manufacturers: Dedar, Kinnasand, Gruppo Romo, Rubelli, Sacho, Christian Fischbacher, and BonottoEditions. The exhibition itinerary, designed and created by cutting edge architecture studio dotdotdot, used elements such as wood and natural fibers. The result is a witness to uniqueness and contamination in the interior design world. The Rooms are "actual rooms in the building's rooms". Every single installation is unique, tells a different story and differs from the others in terms of design and fabrics. At the same time, they are a witness to contamination within different creative paradigms such as fashion and art.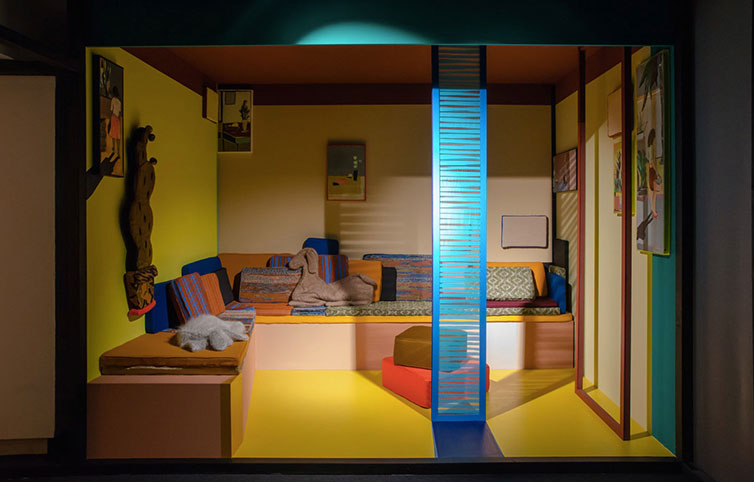 AUTUNNO A PALM SPRINGS project by Frank Visser/IJM Studio. Textile by Bonottoeditions. Furniture designed by IJM Studio.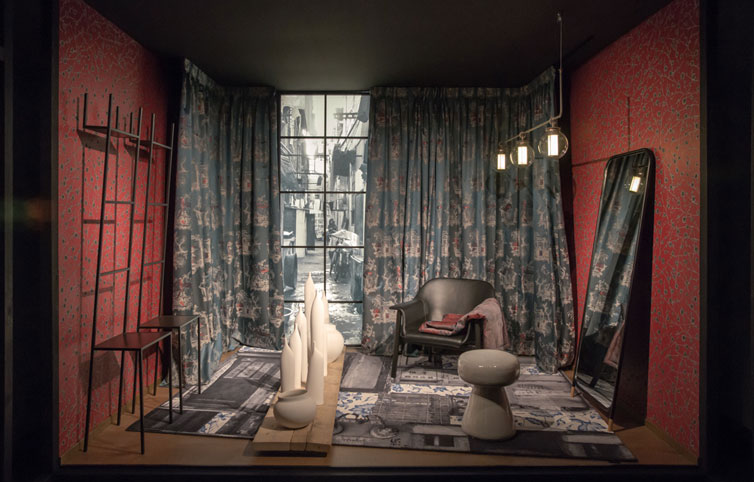 UNVEILING THE CITY FABRIC project by Neri&Hu Design and Research Office. Textile by Sahco. Among the furniture: Parachilna pendant lamp, Classicon armchair, Living Divani chairs, Omelette-ED mirror, Moooi carpet, Kose Vases, design Rosaria Rattin.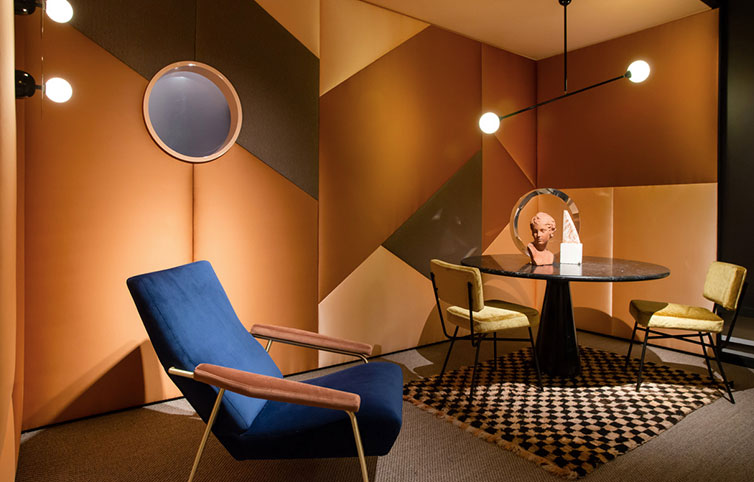 Chambre 1.61 project by Studiopepe/Arianna Lelli Mami and Chiara Di Pinto – with the collaboration of Matteo Artemisi. Textile by Fischbacher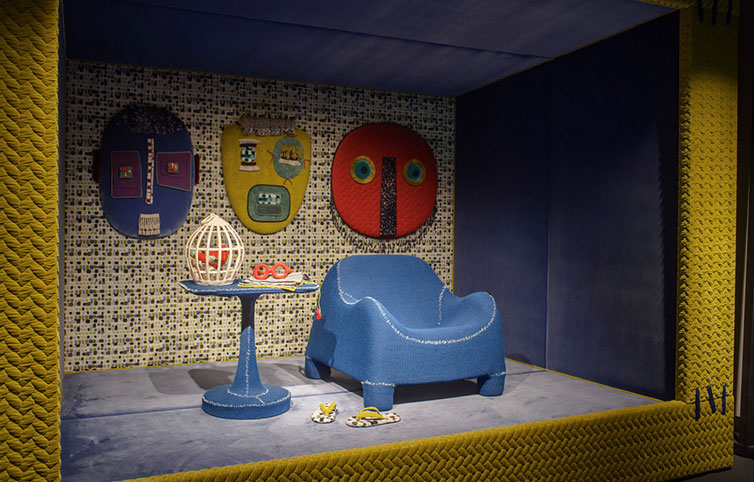 DOGON project by Paola Navone. Textile by Rubelli. Among the furniture: Gomma armchair by Bonacina, Vulcano small table by Poliform.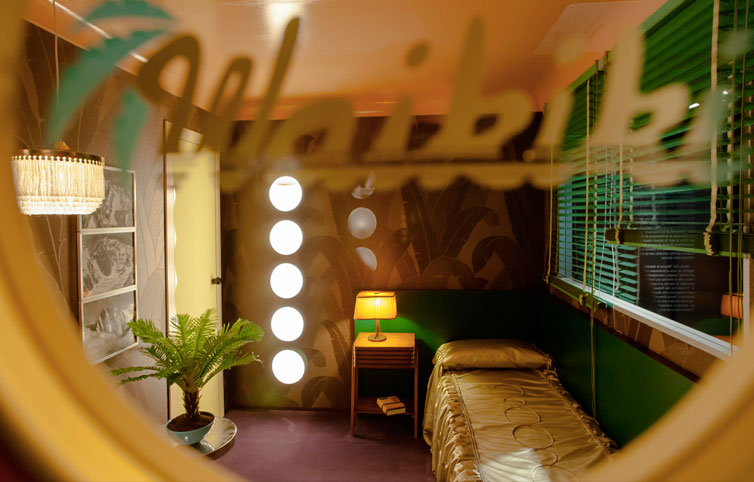 WAIKIKI MOTEL project by DIMORESTUDIO. Textile by Dedar. Among the furniture: wooden night table, pendant lamp with fringe by Jakobsson, table lamp with plissè lampshade, sink by Gio Ponti for Ideal Standard.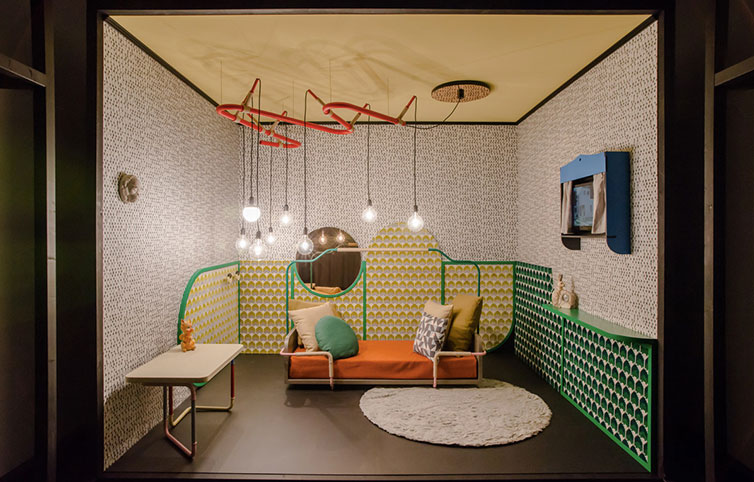 VA DANS TA CHAMBRE! Project by Marcante-Testa by UdA Architetti. Textile by Gruppo Romo. All furniture belongs to the collection designed by Marcante-Testa by UdA Architetti for Cose da Bocia.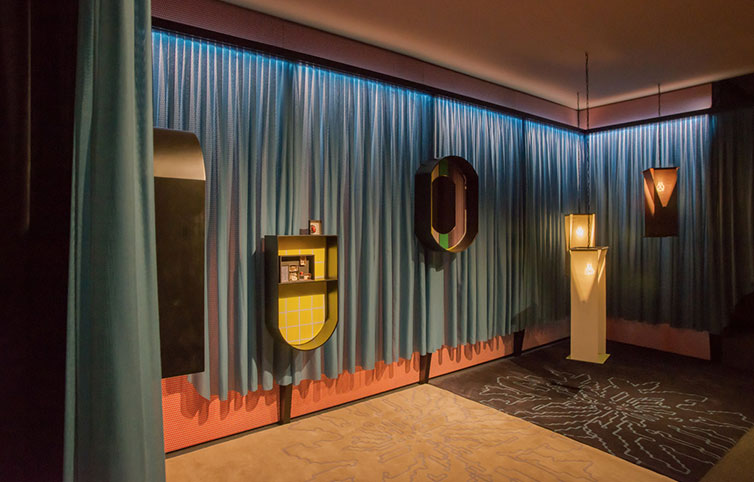 VOYAGEUR EN CHAMBRE project by Marcante-Testa by UdA Architetti. Textile by Kinnasand.
The leadrole of the exhibition is played by the ever evolving world of interior design.
Together with the installations, Palazzo Morando hosts a small cinema where two short films, produced by ELLE DECOR Italy, are exhibited. 'Marina' and 'Swing' are the titles of the two films realised by young film makers in collaboration with OffiCine, under the artistic direction of Silvio Soldini. The underlying idea of the films is to show two residences (an urban apartment belonging to an art collector and a country house) in an innovative and fresh light.
Design Portfolio is the name of the exhibition section devoted to photography: a selection of 80 portraits of design pieces from the ELLE DECOR archive. The most representative still life pictures taken by renowned photographers, stylists and journalists from 1990 until now.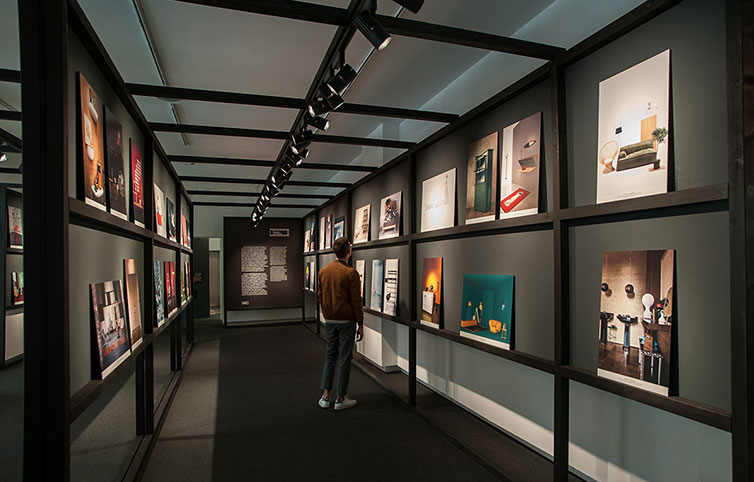 'Design portfolio' exhibition, the cult pieces of design of the last 25 years in the shots of masters of photography
Design For Life, created by the young video-maker Davide Rapp, is a sequence of dynamic images which in 16 minutes tells the evolution of interior decoration during the last 25 years through the most representative photos of interiors published by the magazine.
This year's edition includes two talks with the participation of designers and trendsetters. From interior design to contemporary art: the project uniqueness and Contaminations. Relations between interior decoration, art and fashion.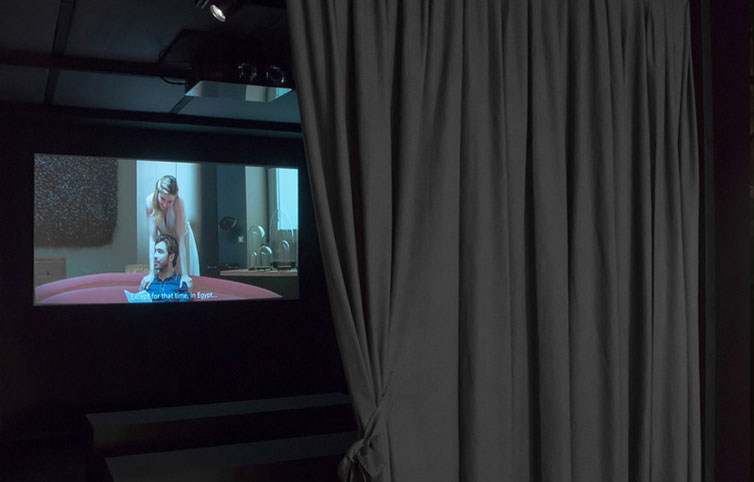 The Space dedicated to 'short movies' by OffiCine.
Rooms
Palazzo Morando, via Sant'Andrea 6, Milan 6–18 October 2015.
Open from Tuesday to Sunday from 9am to 1pm and from 2pm to 7.30pm. Free entry.
http://www.elledecor.it/interior-decoration/opening-mostra-rooms-palazzo-morando-milano
http://www.elledecor.it/interior-decoration/rooms-di-elle-decor-italia-a-milano-a-palazzo-morando