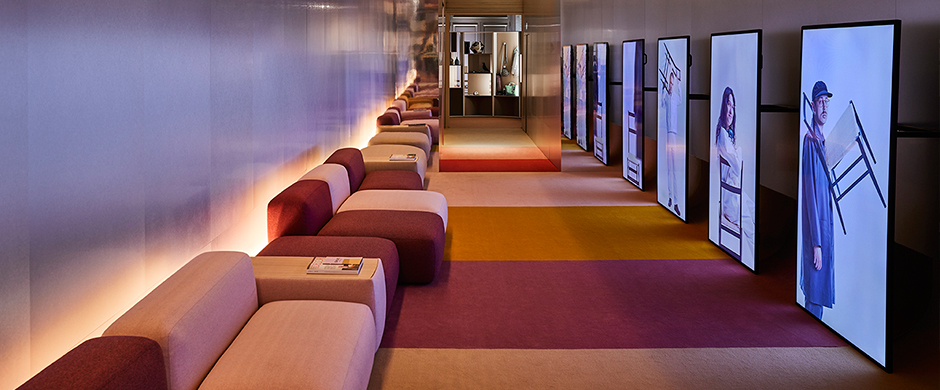 ELLE DECO PLANET
ONLIFE. Millennials at home, by ELLE Decor Italy
An immersive digital and physical foray into the homes of the young digital generation.
Photography MATTEO IMBRIANI
For this year's FuoriSalone in Milan, ELLE Décor Italia is back with the exhibit Onlife, an exploration of millennials and their homes, curated by Editor-in-chief Livia Peraldo Matton, and held at the historic Palazzo Bovara. An immersive experience more than a typical exhibition, showcasing the different millennial age groups and their habits across four different zones. This millennial landscape was completely multisensory : every sense was stimulated during the experience, including smell, through specially-curated fragrances, and taste thanks to the restaurant collaboration between Caffé Scala and Longini. This inspired reflection of the digital generation takes you on a true millennial journey as you pass from room to room, with the pink shades giving a nod to the colour that has come to embody Generation Y.
"The new living scenarios of millennials, Generation Y, reveal the dimension of Onlife, where analogic meets digital"
— Livia Peraldo Matton, Editor-in-chief, ELLE Decor Italy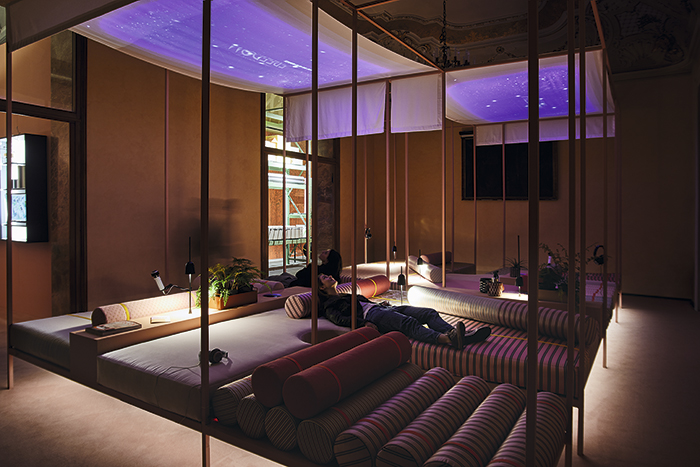 The DigitalNatives Room - they spend their lives lying down which is shown by the oversized canopy bed.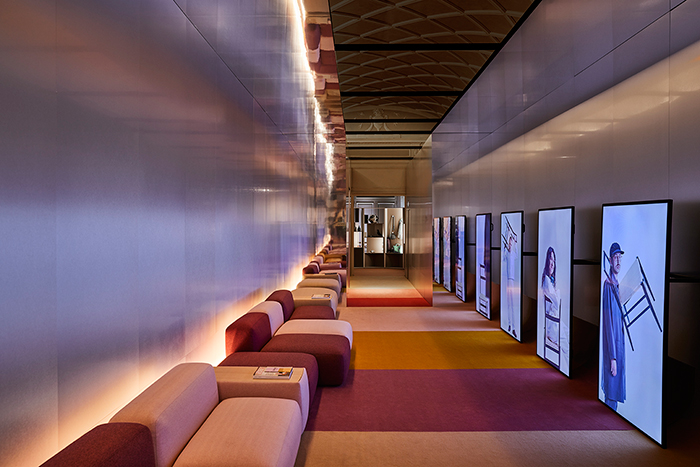 System Plus chairs by Francesco Rota, Lapalma, in the different shades of millennial pink.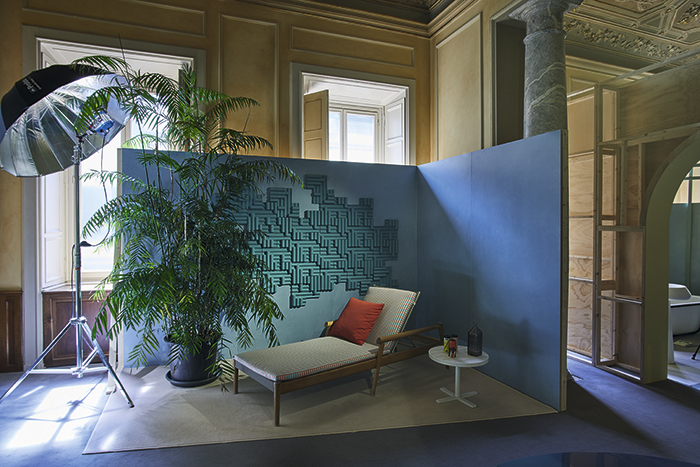 The corner terrace which reflects the desire for green plants.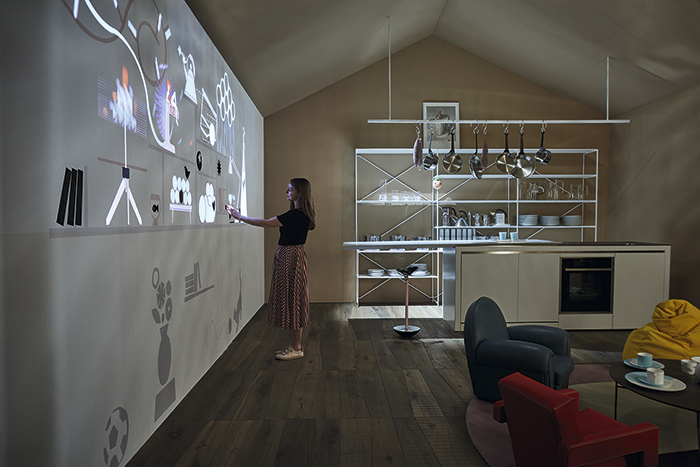 The FamilyFans space house - this group's principal value is having children, this is represented by the kitchen fireplace.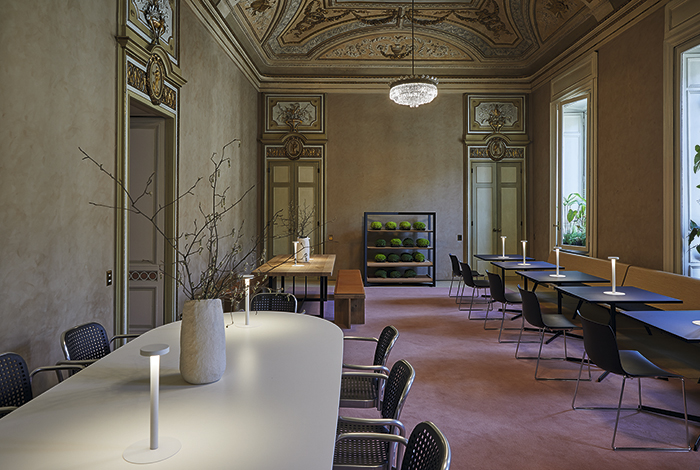 The Restaurant room creates a winter garden in its neoclassical setting.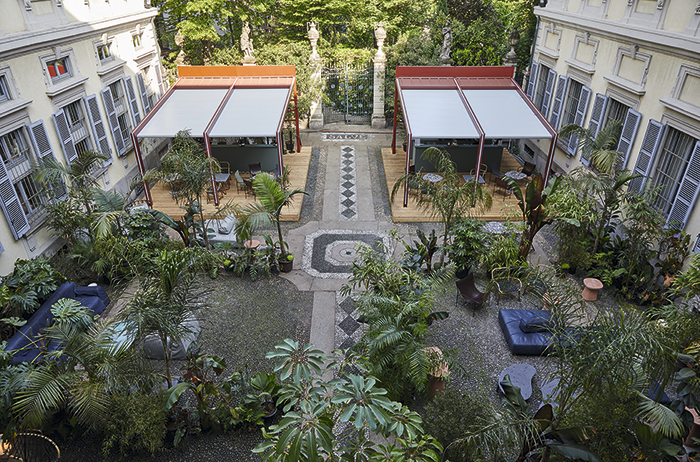 The courtyard and bar area was open to visitors and also hosted a press conference and cocktail party during the Milano Design Week.
Onlife. Millennials at Home
Palazzo Bovara, Corso Venezia 51, Milan,
16-29 April 2018.
READ MORE:
www.elledecor.com/it/design/a20670162/mostra-elle-decor-fuorisalone-2018-onlife-tutte-le-stanze/