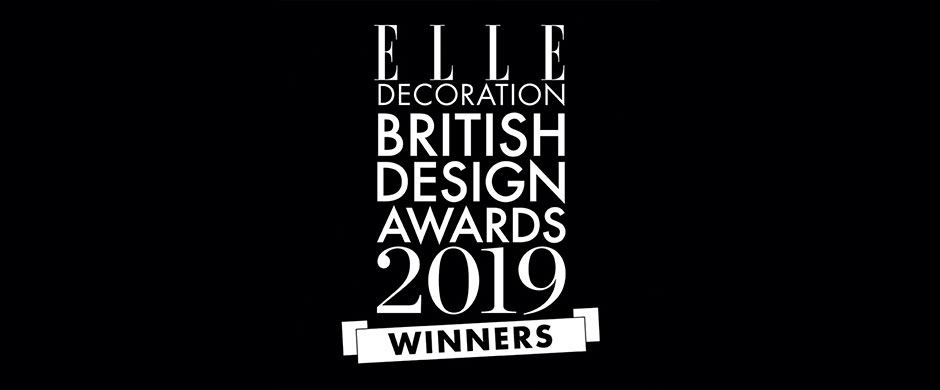 ELLE DECO PLANET
ELLE DECORATION BRITISH DESIGN AWARDS WINNERS 2019
For the 16th year, the ELLE DECORATION British Design Awards celebrate and reward the best achievements in British design.
Photography JENNY LEWIS
The British Design Awards recognize, support and celebrate young and emerging designers, new names and fresh talents who have made an impact over the last 12 months.
DESIGNER OF THE YEAR - DOSHI LEVIEN
Infusing the industrial style with the sensibility of the handmade is the ethos behind Doshi Levien, the design studio set up by Nipa Doshi and her husband Jonathan Levien 18 years ago. Whether designing a sculptural seating collection for Moroso, geometric outdoor jacquard fabrics for Kettal or a series of rugs based on tribal folk embroidery for Nanimarquina, the creative duo has an unerring ability to interpret the individual design language of each company they collaborate with.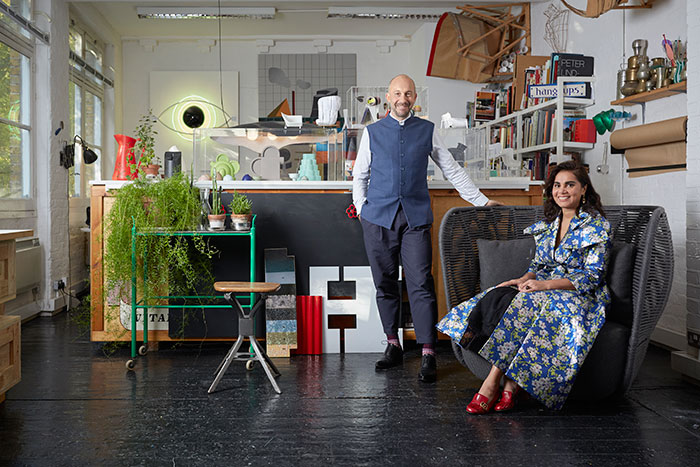 YOUNG DESIGN TALENT - YINKA ILORI
Yinka Ilori began upcycling chairs nine years ago for a university project. Since then, each of his chairs –identifiable by their colourful painted legs and Dutch wax fabric seats – has been given a parable-themed narrative. Not only has the designer won an ELLE Decoration British Design Award but, together with Pricegore architects, he has won the commission for 'The Colour Palace' – the summer's Dulwich Pavilion, which is inspired by textiles in Balogun market in Lagos.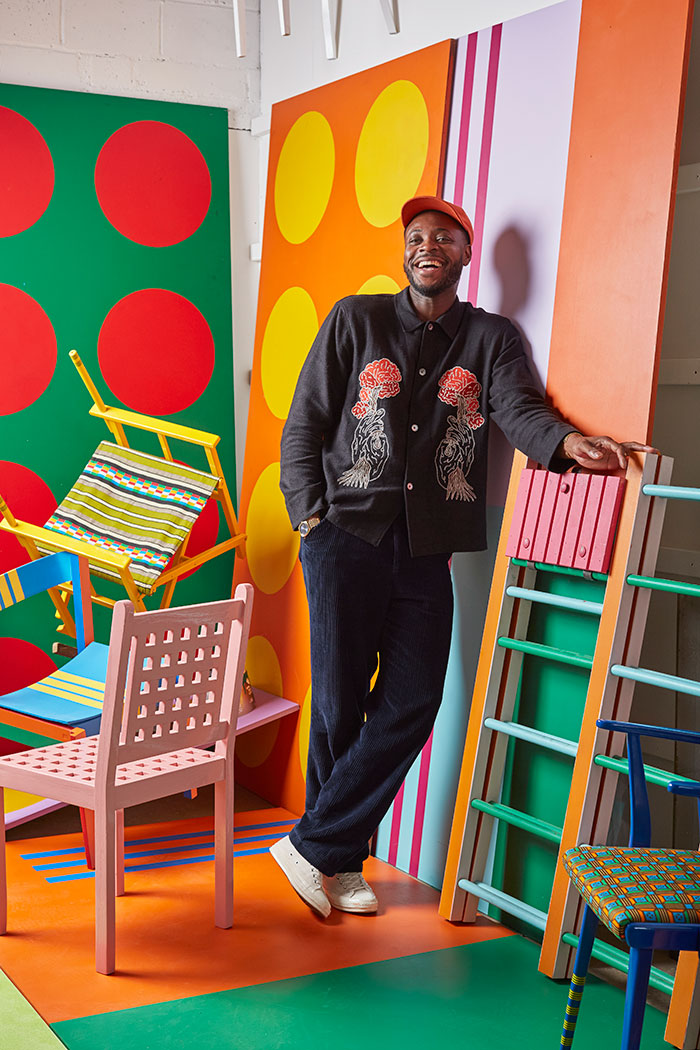 INTERIOR DESIGNER - FRAN HICKMAN
'We wanted to keep the stairs light, with a simple play on materials. They reveal vistas of the house you might not ordinarily see,' explains Hickman, who is 'absolutely thrilled' at winning an ELLE Decoration British Design Award. One of her current projects is working on Locket's wine bar at the Smithsons' Economist Plaza in London, 'The brief was that the space should feel quite feminine, which is interesting for a Brutalist building in a characteristically male neighbourhood,' says Hickman.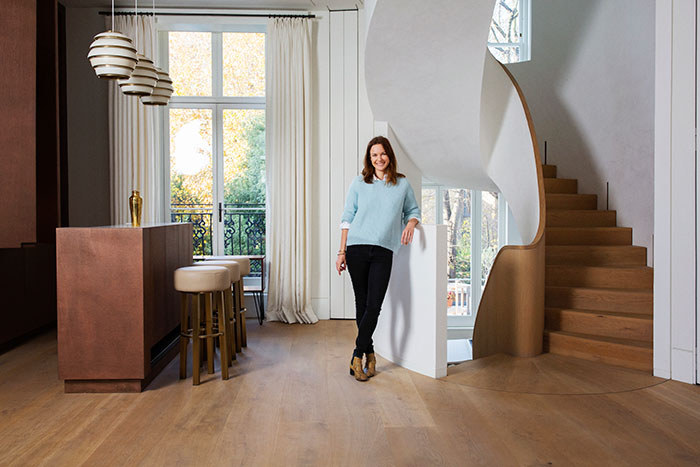 BATHROOM - 'SPOT SURFACE' LIGHTING by TOM DIXON
The old adage 'if you can't find something you like, design your own' is true of Tom Dixon's new range of lights. 'When we've designed bathrooms for hotels, it has been hard to find anything waterproof that has a bit of character,' he explains. 'We wanted to make something functional but also decorative that would add oomph.' The result was three lights: 'Plane Surface', 'Spot Surface' and 'Stone Wall'.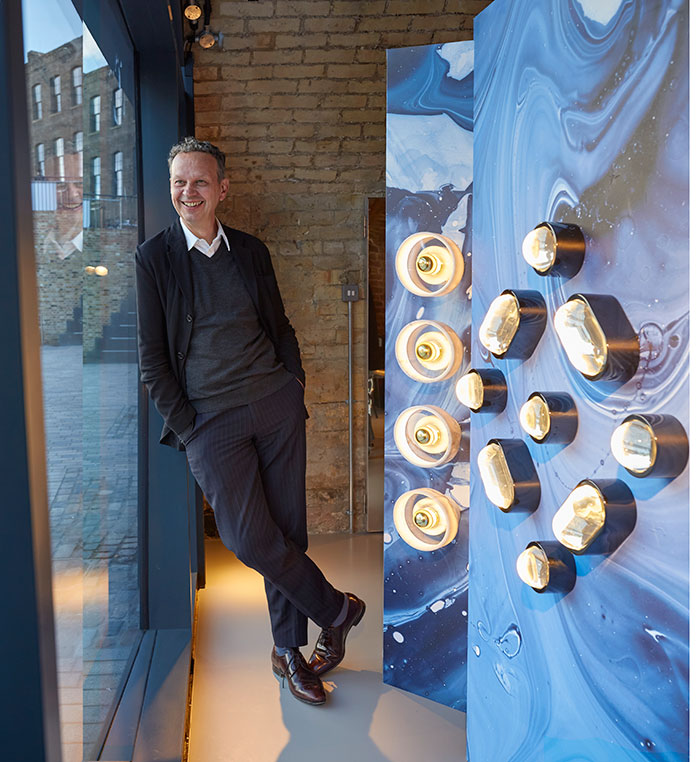 BEDROOM - 'MOREAU' BED & 'ELAN' ARMOIRE by PINCH
'We curate as we go, adding pieces where we see gaps,' explains Bannon of the long-awaited 'Moreau' bed, which continues the couple's signature clean-lined aesthetic. 'The reality is that many people thought we would design a timber bed, but when you upholster a bed it brings movement to a fairly simple form.' At the same time, they produced the 'Elan' armoire–a maple wardrobe that puts a dynamic spin on the classic cabinetry technique of marquetry.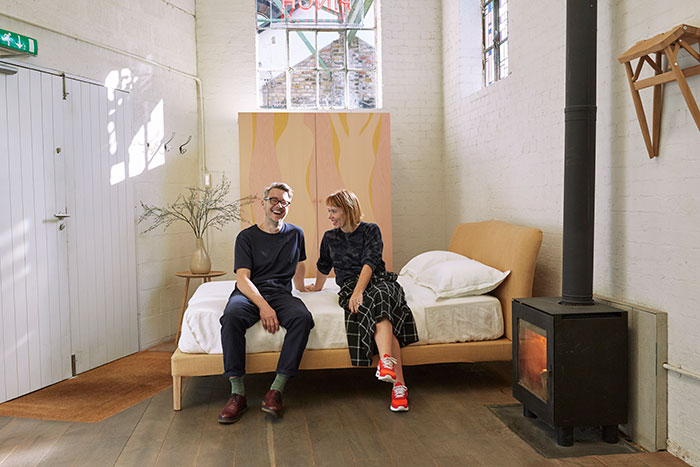 FABRIC - 'ARCO GEOMETRICS' by KIRKBY DESIGN
The collection features architectural references gleaned from trips to Milan and London, which have been translated into patterns such as 'Mirror', with its distinct 1970s feel. 'It is half matt and half shine,' says Mould of the fabric, which can be used for upholstery and curtains. 'We added satin viscose with a lustrous metallic effect to subtly contrast with the cotton, which means it catches the light really well. We like the use of actual metals in interiors, and "Mirror" ties in nicely with that.'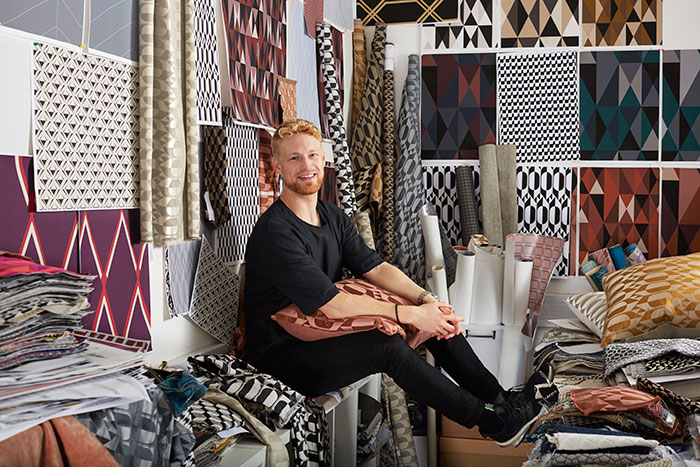 FLOORCOVERING - 'SUPER FAKE' RUGS by BETHAN LAURA WOOD for CC-TAPIS
For the past nine years, multi-disciplinary designer Bethan Laura Wood has been working on her ongoing 'Super Fake' series. In 2018, for the first time, she translated this rock motif in to a series of hand-knotted rugs for CC-Tapis, made by Tibetan craftspeople. 'CC-Tapis fell in love with my rock drawings, and they were so excited about bringing them into the language of knot and weave,' says Wood.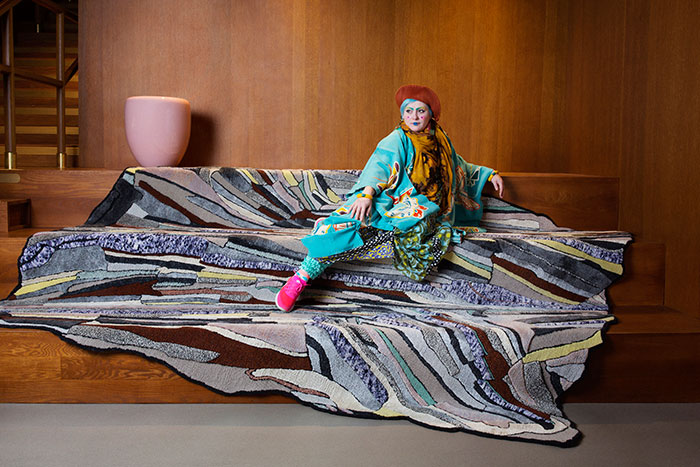 FURNITURE - 'OVO' COLLECTION by FOSTER + PARTNERS for BENCHMARK
Foster + Partners teamed up with furniture maker Benchmark to develop a range of products inspired by the essence of a previous project they'd worked on together. The defining quality of that initial design – namely the gently rounded surfaces – is apparent in 'Ovo', a range that includes several tables, a bench, a stool, shelving and a pair of side boards. 'We wanted to create furniture that has tactile, soft and visibly crafted surfaces,' agrees Mike Holland, head of industrial design at Foster + Partners.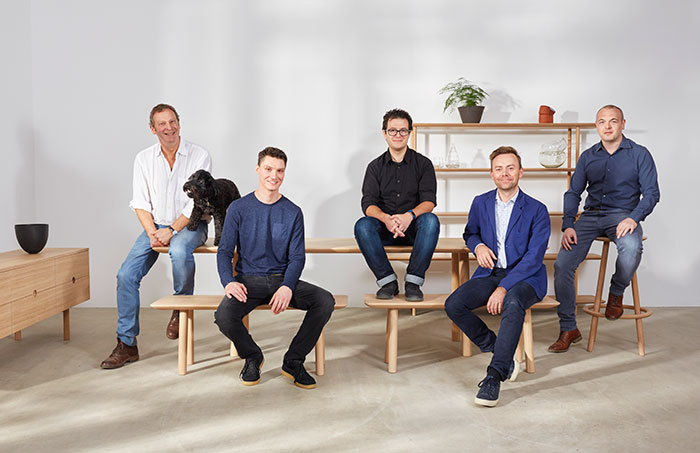 KITCHEN - 'THE QUANTUM KITCHEN' by LINLEY
When the founder David Linley tasked the design team with reinventing an English oak kitchen for a refurbished showroom in 2016, they decided to explore how marquetry could be developed using technology to create a 3D rippled effect – a first for cabinetry. 'We've been playing with these ideas for years, trying to combine traditional craftsmanship with 21st-century ideas,' says Linley, it is 'rather extraordinary' to have won an ELLE Decoration British Design Award.'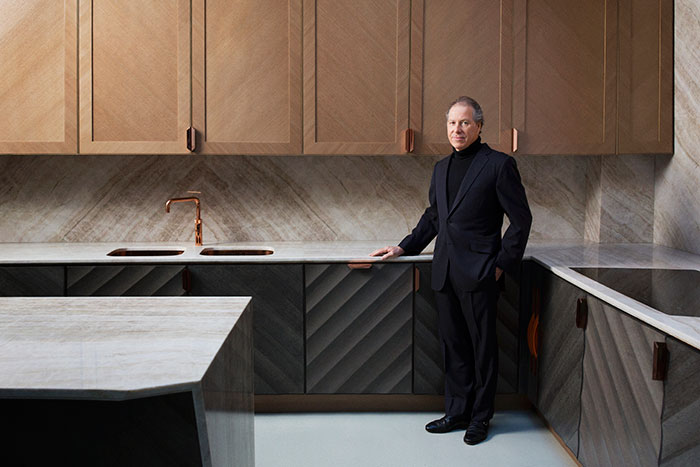 LIGHTING - 'ECLIPSE' by LEE BROOM
The new 'Observatory' collection – which includes the 'Aurora', 'Eclipse', 'Lens Flair', 'Orion', and 'Tidal' ranges – began with prototypes of spherical silhouettes, before an evening spent stargazing with a friend in the Cotswolds prompted a more focused look at halos of light and the idea of creating constellations that could be connected. 'These pieces are challenging to produce, so winning the ELLE Decoration British Design Award is an honour for the team, who all work really hard. It's great to get a seal of approval.'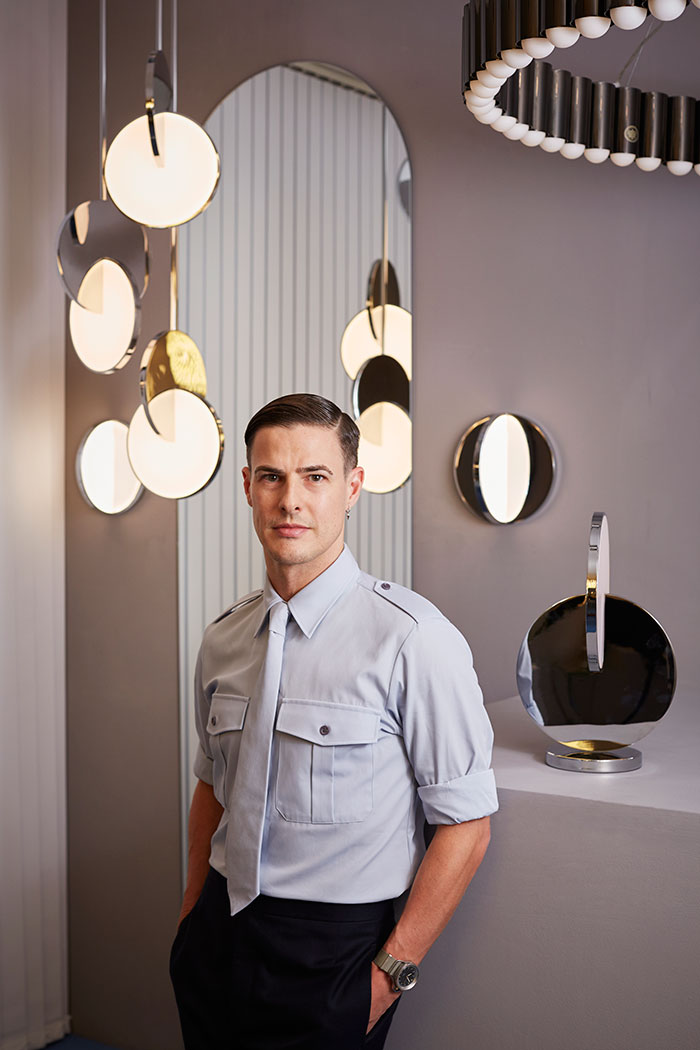 SEATING - 'TAPE' by BENJAMIN HUBERT for MOROSO
Industrial designer and problem solver Benjamin Hubert took inspiration from a snowboarding jacket for his latest partnership with Italian furniture brand Moroso. 'The idea was to design an item of upholstered outdoor furniture and find a smart way of constructing the textile panels,' says Hubert of the 'Tape' collection. His solution was to apply the tape that traditionally protects the seams of sports clothing to a modular sofa made from pieces of textiles that would otherwise go to waste.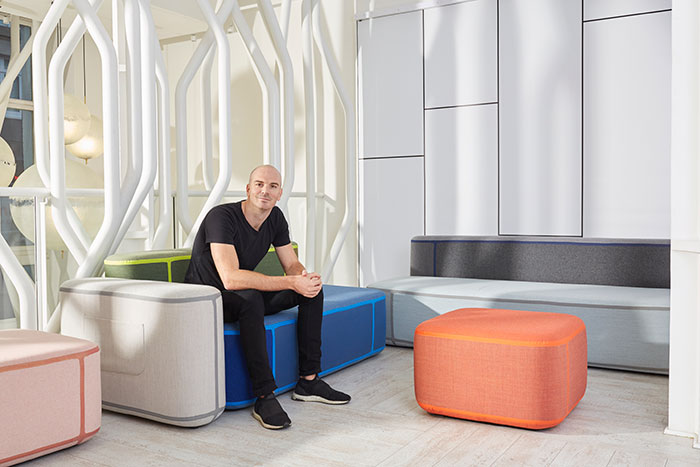 TABLEWEAR - 'VICTORIA' TEA SET by BETHAN GRAY for EDITIONS MILANO
When the designer was asked by Editions Milano to marry the skill of Italian makers with a British tradition, a marble tea set that celebrates the age-old ritual of drinking tea seemed like a good choice. 'I hadn't designed anything like it at the time,' says Gray, who is pleased to be winning an ELLE Decoration British Design Award, 'so I did research in the V&A's ceramics archive'. Hence the tea set!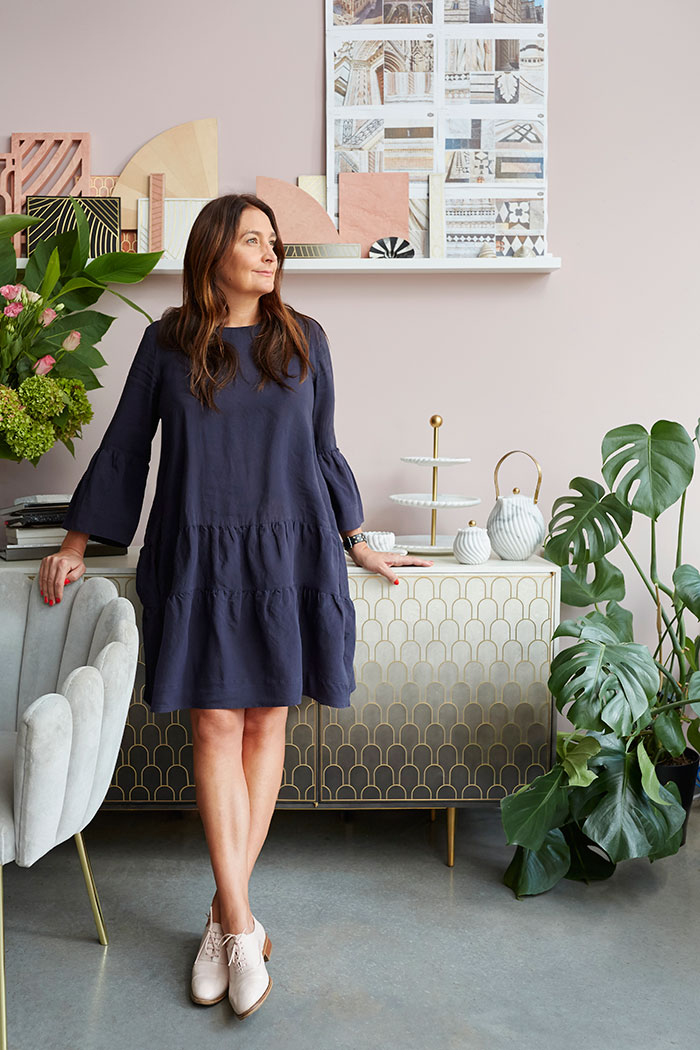 WALLCOVERING - 'DEYA' WALLPAPERS by MATTHEW WILLIAMSON for OSBORNE & LITTLE
Matthew Williamson's fifth wallpaper collection for Osborne & Little is named after the coastal village in Mallorca where he has a home. 'The light is very sharp and crisp, and there's such natural beauty all around,' he explains of the resulting 'Deya' range, which launched in the autumn. 'I'm drawn to nature in most of what I do, so I focused on the flowers that were in bloom there at the time.'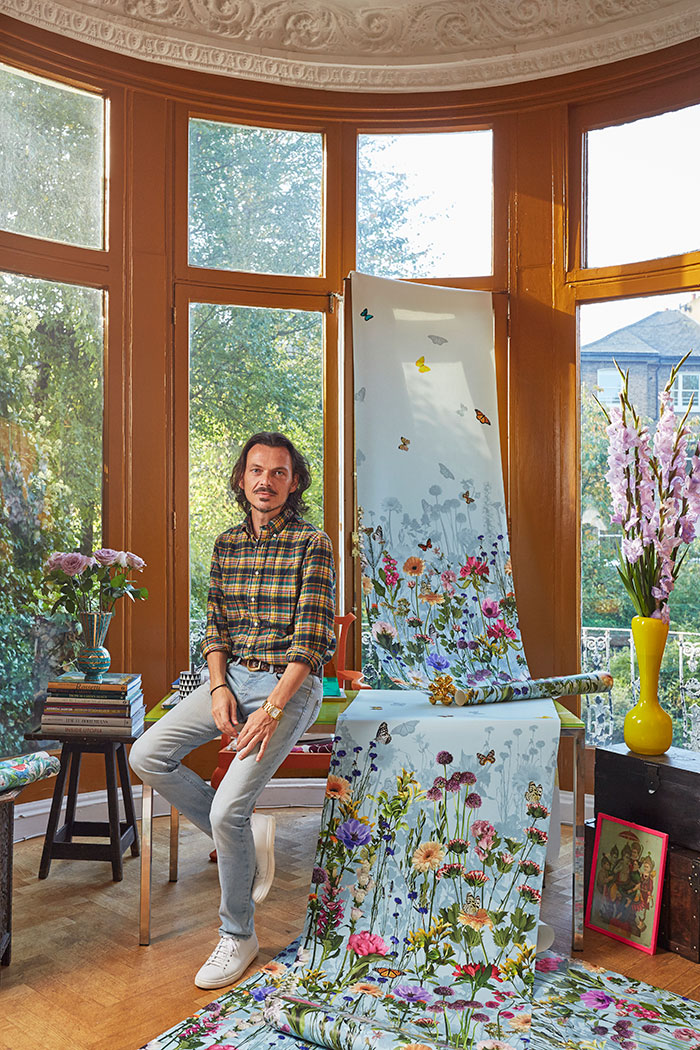 OUTDOOR - 'BREA' by BARBER & OSGERBY for DEDON
When designing their second collection one of the key considerations for the duo was how the furniture could be used in modern homes. 'In so many tropical countries, people have indoor spaces and outdoor spaces – plus that undefined area in between,' says Barber. 'We wanted something that could be used in all three. It had to be elegant, so it looks good indoors, and also lightweight so that people can carry it effortlessly outside.'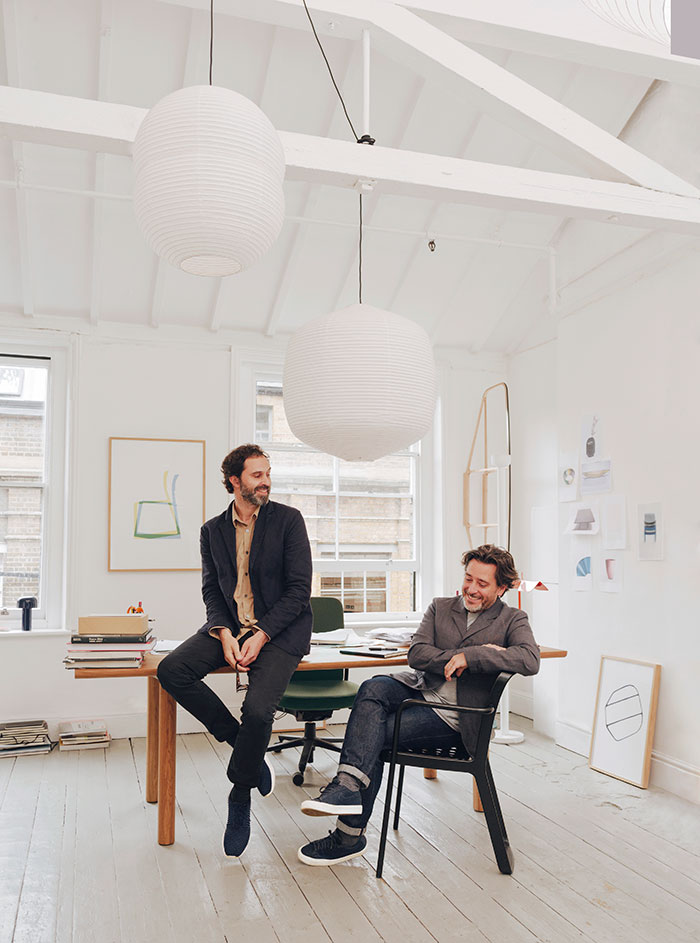 © Dan Wilton
See more of this year's winners in the ELLE Decoration UK January 2019 issue, out now.
READ MORE: www.elledecoration.co.uk/magazine/the-british-design-awards-2018-winners/