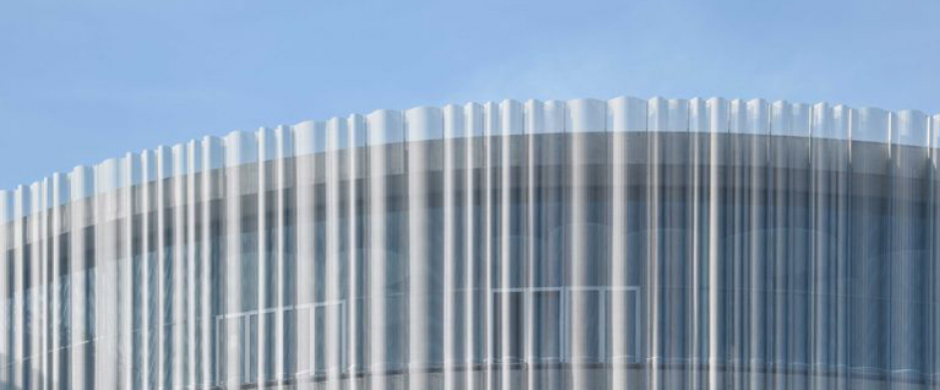 #EDIDA2023
THE BOCCONI UNIVERSITY CAMPUS
The EDIDA 2023 winners were photographed in an exceptional setting in the new campus of Bocconi University in Milan, sinuous architecture by SANAA.
The new SDA Bocconi School of Management campus in Milan, designed by Kazuyo Sejima and Ryue Nishizawa from the Japanese studio Sanaa, was inaugurated in 2019. Adjacent to the existing university designed by Giuseppe Pagano, the new campus is a 'city within a city': 84,000 square meters that include a university residence, a sports centre, and three buildings dedicated to academic activities.
Characterized by unusual shapes in their simplicity and fluidity, the curved volumes touch one another lightly, forming spatial joints, courtyards and unexpected views of the surrounding city and park. One of the most recognizable features is the cladding that molds the facades: a stretched aluminum skin that wraps around each building mass, including the glass ellipsoid of the area that houses the gyms and a swimming pool.
Celebrating sustainability, the ensemble is 'unitary, organic, non-invasive, and open - physically and visually - to the context', as stated in the reasoning that made SANAA the winner of the competition launched by Bocconi in 2012.