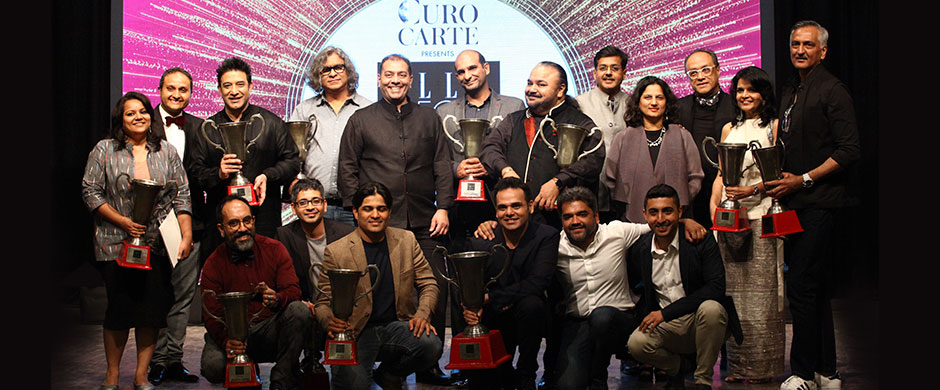 ELLE DECO PLANET
EDIDA India* winners announcement
EDIDA 2016 winners was the occasion for a double celebration.
The iconic Royal Opera house in Mumbai played the host of the splendid night on December 10th. An occasion for numerous renowned designers, architects and leading members from the creative field to gather, recognising excellence in product design as well as celebrating ELLE DECOR India's 16 year milestone.
THE WINNER'S LIST:
DESIGNER OF THE YEAR — ASHIESH SHAH
YOUNG DESIGNER TALENT — ADVAEITA MATHUR
BATHWARE — ABRAHAM & THAKORE, ANEETH ARORA & JJ VALAYA for FCML SURFACES
TABLE TOP — MATTEO CIBIC for SCARLET SPLENDOUR
WALL FINISHES AND COVERINGS — ROHIT MANKAR and PINKISH SHAH & SHILPA GORE SHAH for LACE FENCE
FURNITURE ­— SAHIL BAGGA & SARTHAK SENGUPTA for ARTTD'INOX and AJAY SHAH
FLOORING — ROOSHAD SHROFF for COCOON FINE RUGS
LIGHTING — PRATEEK JAIN & GAUTAM SETH and SAIF FAISAL
BEDROOM — RAKESHH JESWAANI & ROOMI MANECKSHAW
FABRICS — SARAH FOTHERINGHAM & MANINDER SINGH
KITCHEN — SUNEET VARMA for ARTTD'INOX
DESIGN STUDENT OF THE YEAR — NUPUR PRIYA
LEARN MORE:
http://elledecor.in/edida/current/15th-elle-decor-international-design-awards-edida-india-2016-ceremony-edida
http://elledecor.in/edida/current/edida-2016-and-the-winner-is
* In addition to the international EDIDA, some of the ELLE DECO editions also organize local EDIDA events in their respective countries – each one with its specific selection process and event format.