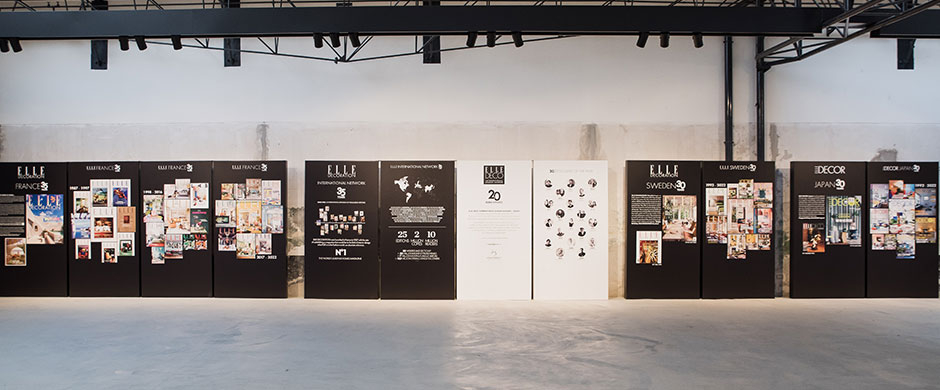 ELLE DECO PLANET
ANNIVERSARY EXHIBIT
A retrospective exhibition was held for ELLE Decoration France's and the ELLE DECO International network's 35th anniversary. ELLE Decoration Sweden and ELLE DECOR Japan celebrated their 30th anniversary, and the EDIDA Awards the 20th edition. The exhibit and cocktail party was in partnership with DS Automobiles.
Photo LUDOVICA ARCERO
300 special guests from the international design community celebrated the anniversaries of the three magazines, the ELLE DECO network, and EDIDA during a dazzling cocktail party held at the EDIDA Awards event. The guests discovered the milestone covers in the history of each edition, the expansion of the ELLE Decoration network since 1987 - the world's leading network of homes magazines. It was also an occasion to discover the 20 Designers of the Year of the EDIDA Awards from the start.
The event took place at Garage 21 during the annual EDIDA awards cocktail, celebrated in Milano at the 60th Salone del Mobile.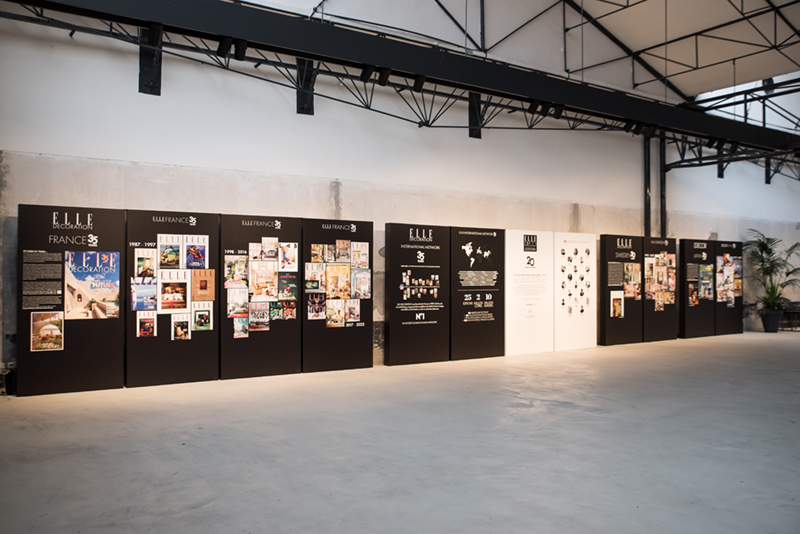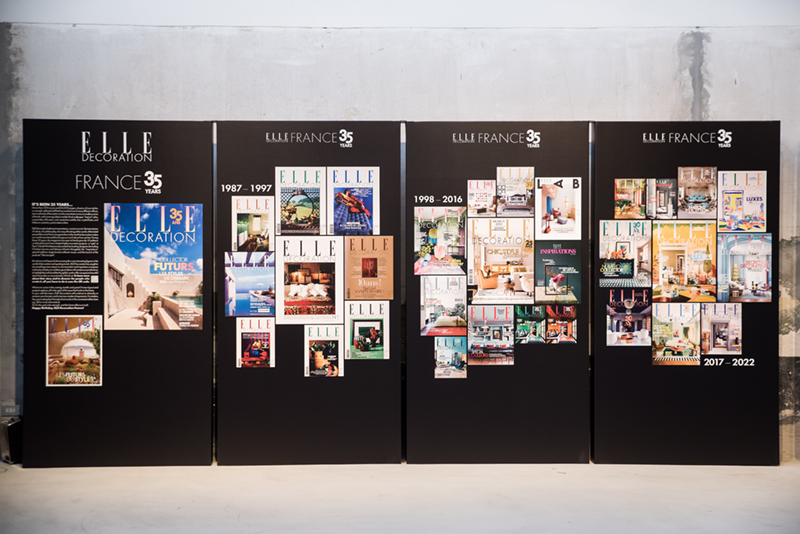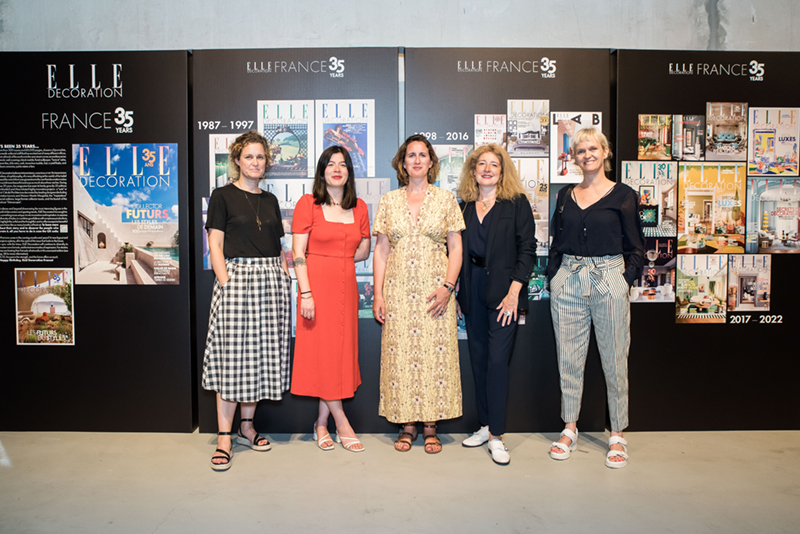 Clémence Leboulanger, Océane Algaron, Audrey Schneuwly, Delphine Minor, Valérie Leclere - ELLE Decoration France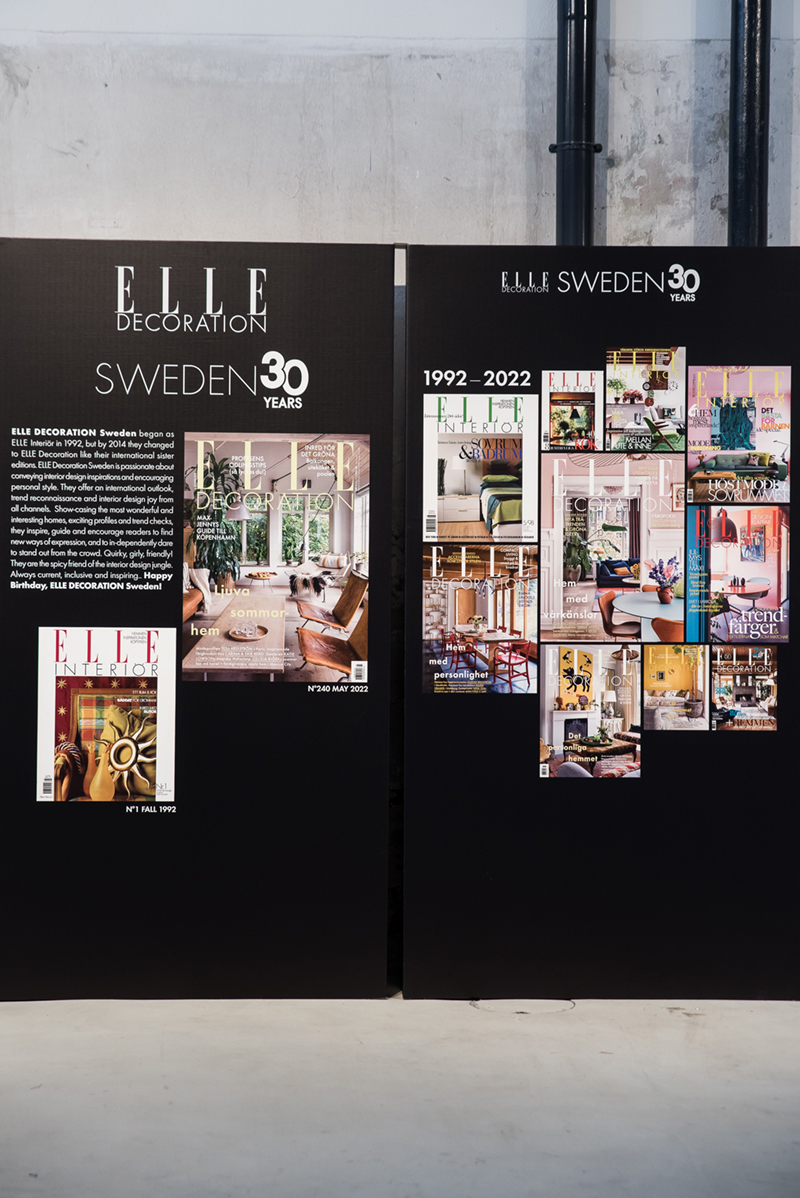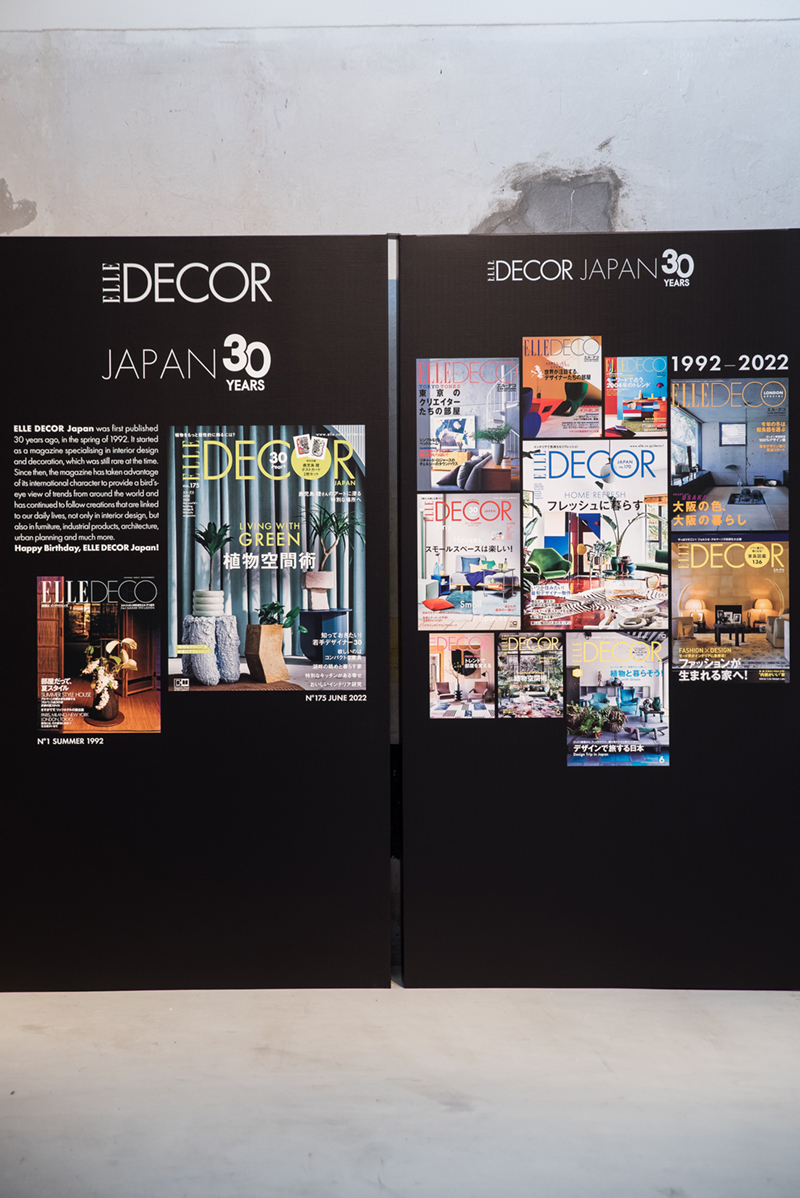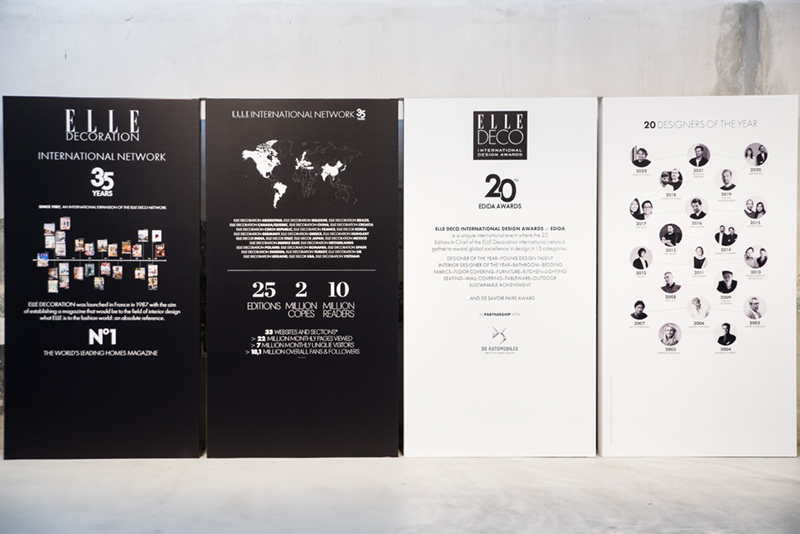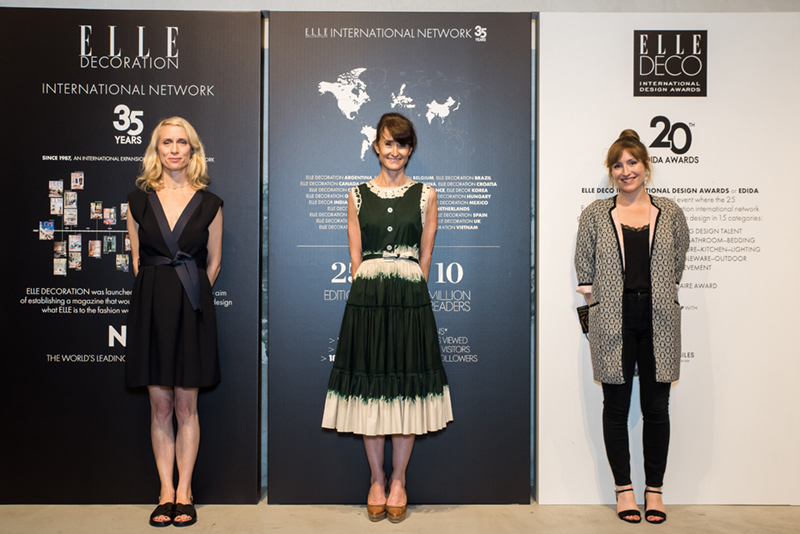 Linda Bergmark, Valéria Bessolo Llopiz, Morgane Rohée - ELLE International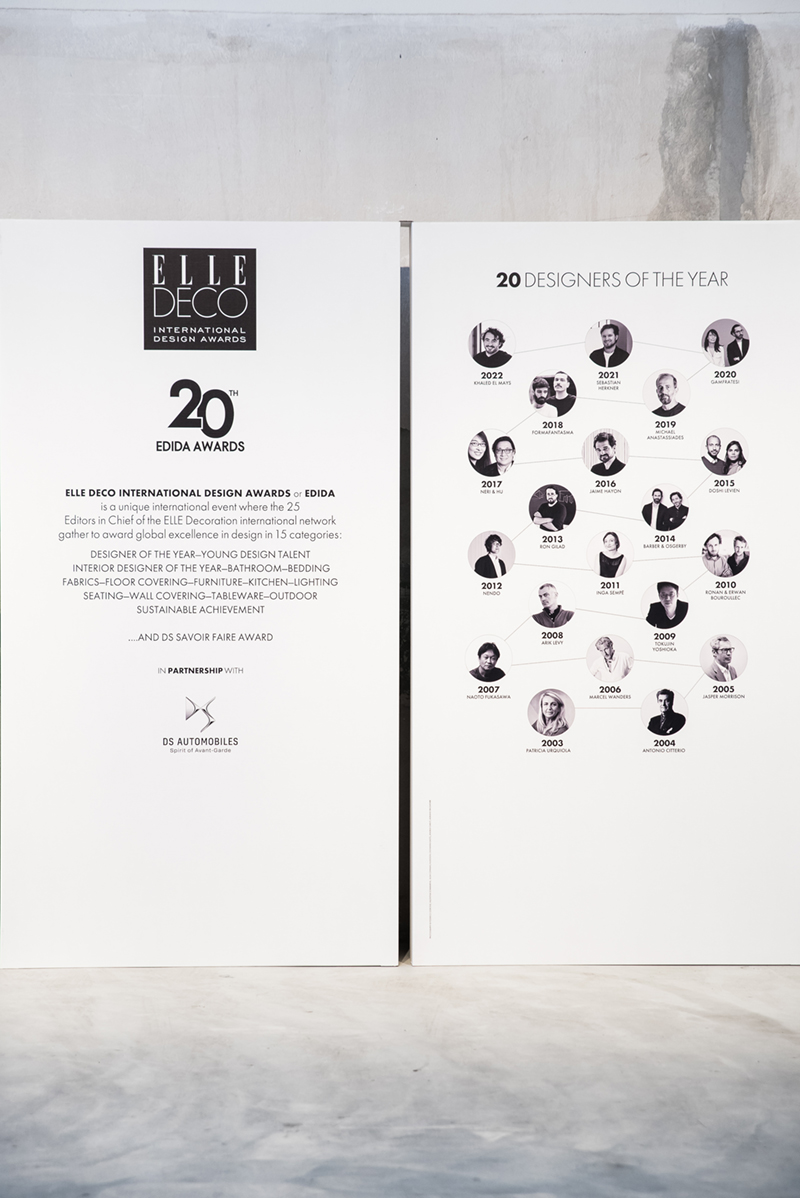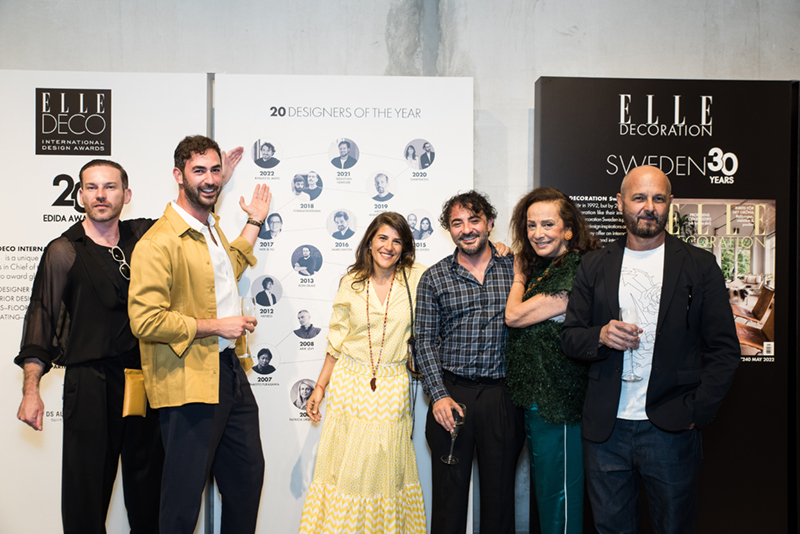 Khaled El Mays - Designer of the Year, in front of the 20 Designers of the Year since the beginning