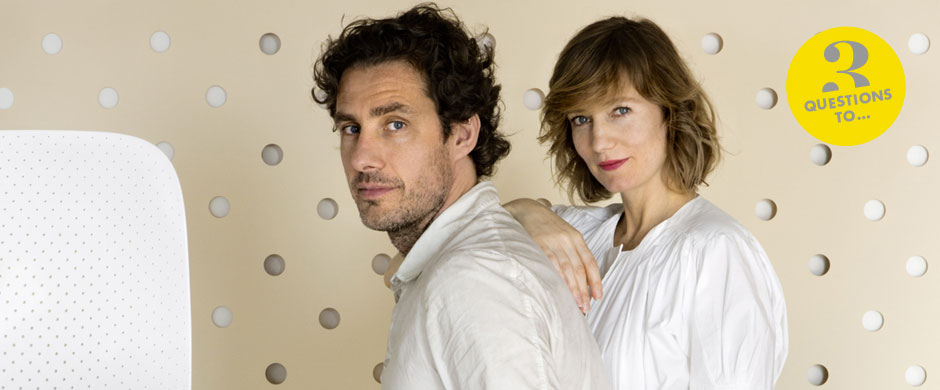 3 QUESTIONS TO…
SCHOLTEN & BAIJINGS — EDIDA YOUNG DESIGNER OF THE YEAR WINNERS 2011
We asked three questions to the Dutch duo whose influence keeps increasing in the design world.
Photography INGA POWILLEIT
Stefan Scholten and Carole Baijings established Scholten & Baijings, Studio for Design, in 2000. Ever since, the finesse, entrancing colours and subtle use of materials in their work have earned considerable admiration in the international design world. Their style combines minimal forms and balanced use of colour with traditional craft techniques and industrial production.
In 2011, they were rewarded with the ELLE DECORATION International Design Award (EDIDA) for Young Designer Talent. Two years later, in 2013, they won a second EDIDA award in the tableware category for their porcelain collection designed for Arita Japan (discover more about this project below).
1 - What did winning the EDIDA Young Designer of the Year Award mean to you?
S: 'It is a great honor to win an EDIDA, especially the 'Young Designer of the Year Award'. The wonderful media coverage that resulted from the award helped us increase public awareness of our work. It's extremely satisfying for us to hear how many people are using our products on a daily basis. We consider that, together with the acquisitions made by museums, the greatest compliment a designer can get. This is why we are very grateful to ELLE DECORATION for the many amazing articles as well as awards we were fortunate enough to receive in recent years.'
2 - Who are your mentors? / What is inspiring you?
C: 'Our inspiration comes from our own life and everything we experience together. We just love colors, especially natural ones. In Costa Rica we saw fluorescent butterflies and incredibly pink flowers, but even the flashiest natural colors never become vulgar. They are always right! Inspiration is all around us.' 'Let's go out and do nothing' part of the Tilt-top table made in collaboration with artist Mathieu Meijers says it all.
S: 'Nature spoils us with so many fascinating hues and tonal variation. That is something we want to translate into a product, a fabric.'
3 - What are your upcoming projects?
C: 'The projects we are currently working on include a series of new products for Herman Miller and a new textile collection for Maharam. This means that we will be spending a lot of time in the United States this year. Both projects will be exhibited together in April 2017 at the Salone del Mobile in Milan.'
In 2013, at the request of 1616/ Arita Japan, one of the oldest manufacturers of Japanese porcelain, Scholten & Baijings, designed a truly original collection in which the Asian and European cultures complement each other wonderfully – this collection was awarded the EDIDA 2013 in the Tableware Category. The prize contributed to increase visibility around the Arita porcelain and led to an ambitious new project, 2016/, driving the process of reviving Arita's craft industry with their teams of international designers and local craft makers.
In 2016, this collaboration took a step further. An Arita House, renovated by Scholten & Baijings, was established in Amsterdam - next to the Rijksmuseum - to strengthen the historic ties between Japan and the Netherlands and to promote contemporary Aritaware.
Discover the film of the story of Arita and the winnnig collection in 2013:
www.edida-awards.com/news/arita-arising
EDIDA YOUNG DESIGN TALENT WINNER 2009:
www.edida-awards.com/designer/scholten-baijings
EDIDA TABLEWARE CATEGORY WINNER 2013:
www.edida-awards.com/winner/2013-tableware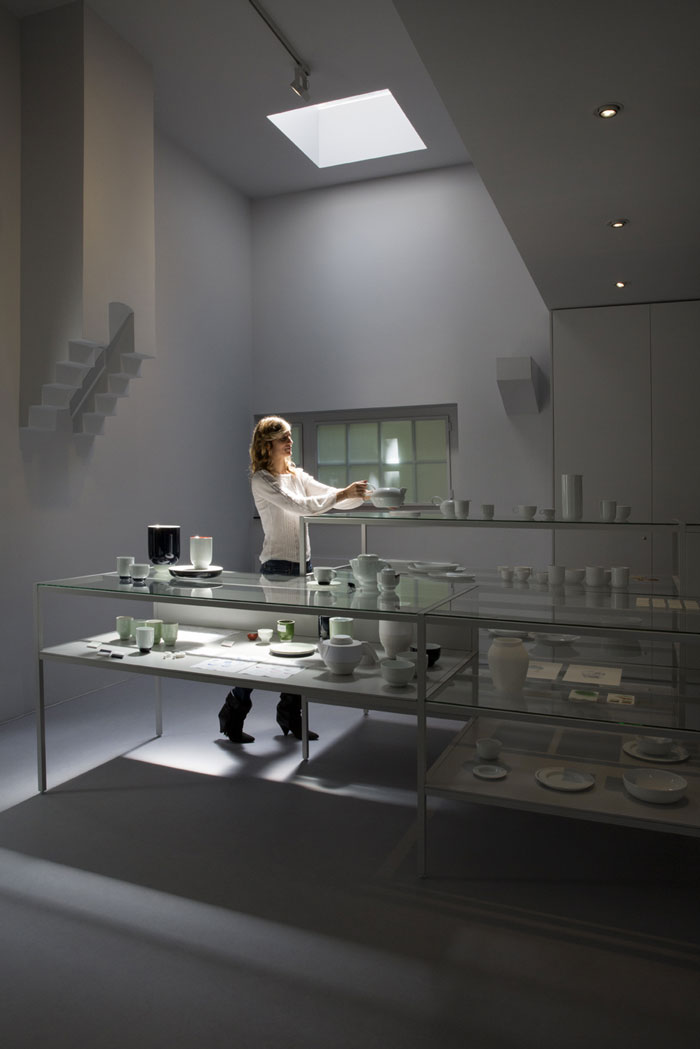 Arita House Amsterdam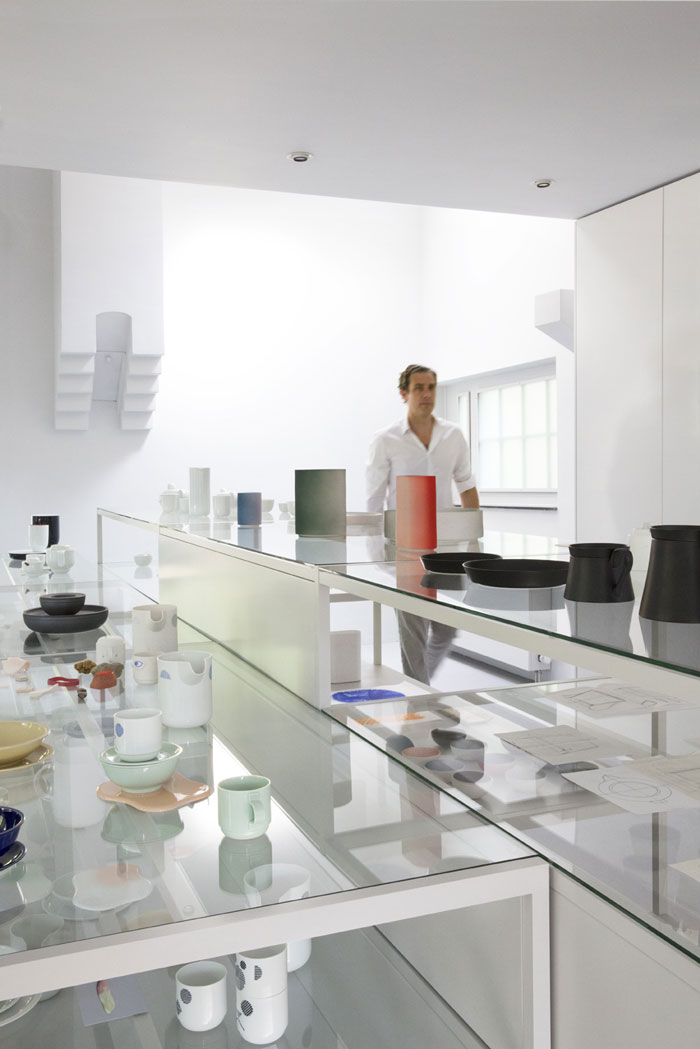 Arita House Amsterdam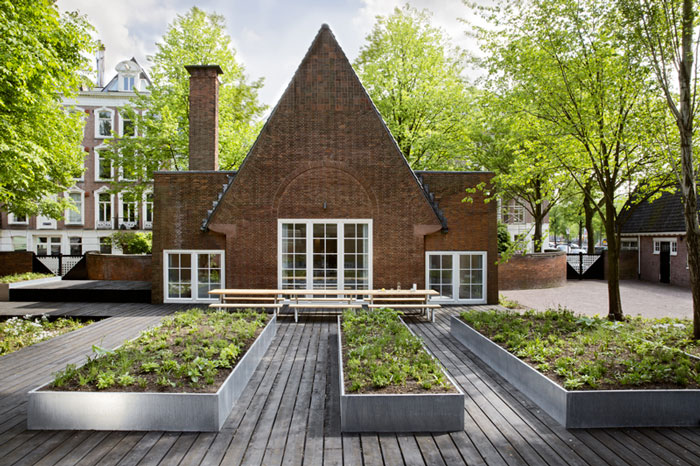 Arita House Amsterdam