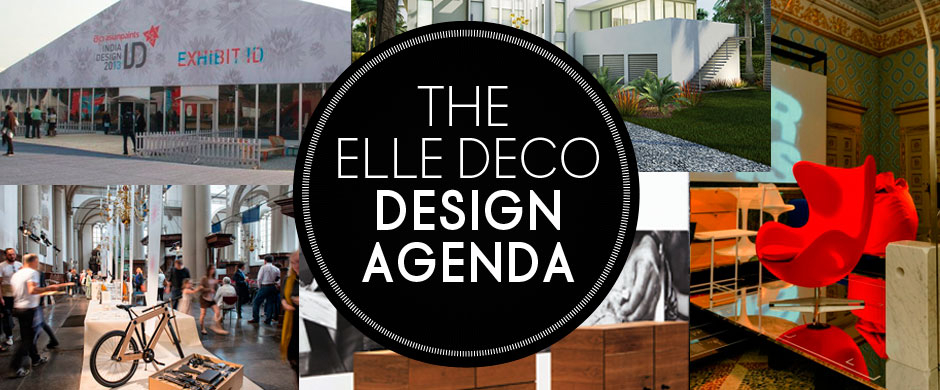 ELLE DECO PLANET
ELLE DECO design events around the world
Discover the events dedicated to design organized by the ELLE DECORATION network. Agenda 2017 under construction, come back soon for update!
ELLE DECORATION SWEDEN
ELLE DECORATION SWEDISH DESIGN AWARDS (EDSDA) Feb. 4th, 2017
The Swedish Design Awards honor the best design of the past year in 15 categories, including "Interior Blogger of the year". The awards ceremony and following party is attended by major names in the Design world.
EDIDA
ELLE DECO INTERNATIONAL DESIGN AWARDS
April 6, 2017
The winners of the 15th edition of the EDIDA awards are announced in April during Milan's Salone del Mobile furniture fair. As each year, the 25 editors-in-chief of the ELLE DECORATION international network gather to award the outstanding achievements of both young and established designers in 13 categories. Since 2003, the EDIDA ceremony and following party has been a unmissable event for the interior design world.
ELLE DECORATION SOUTH AFRICA
SOLVE TALENT SEARCH
The 2017 ELLE DECORATION SOLVE competition is the ultimate search for new talent. Designers are challenged to design a functional, desirable and innovative product for the home and/or garden that is sustainable in design and practice. The awards ceremony will be held in Johannesburg, date to be confirmed.
PLEASE COME BACK FOR REGULAR UPDATES!
*In addition to the international EDIDA, some of the ELLE DECO editions also organize local EDIDA events in their respective countries – each one with its specific selection process and event format.