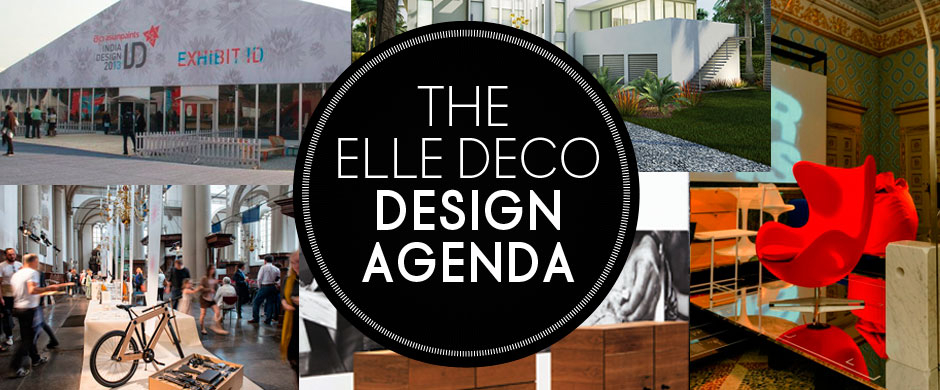 ELLE DECO PLANET
ELLE DECO design events around the world
Discover the events dedicated to design organized by the ELLE DECORATION network. Agenda updated regularly!
ELLE DECOR ITALY
GRAND HOTEL ELLE DECOR, Milan, Oct. 5-21, 2016
In October, Palazzo Morando in Milan will be the venue for ELLE DECOR Italy`s unprecedented exhibition 'Grand Hotel'. It will showcase trends in interior decoration by recreating hotel rooms, designed by Piero Lissoni and Patricia Urquiola according to the aesthetic codes of ELLE DECOR Italy. The exhibition will be accompanied by other appointments in the city.
ELLE DECORATION RUSSIA
'BEST OF THE YEAR' DESIGN AWARD Oct. 12, 2016
On October 12th, decorators, designers, architects and celebrities gather once again to celebrate the ELLE DECORATION Russia 'Best of the Year' Award.
ELLE DECOR INDIA
EDIDA INDIA Mumbai, Dec. 2016
Each year since 2001, ELLE DECOR India hosts its own local EDIDA that crowns the brightest names in Indian product design. In December 2016, the edition will celebrate the 15th edition of the Indian EDIDA. Many festivities to come!
ELLE DECOR JAPAN
EDIDA JAPAN, Tokyo, Oct. 28th, 2016
This year, the Japanese EDIDA awards ceremony will be hosted at the residence of the Italian Ambassador in Tokyo, to celebrate the 150th anniversary of the establishment of diplomatic relations between Italy and Japan.
ELLE DECORATION NETHERLANDS
ELLE DECORATION LIVE, AMSTERDAM Nov. 12-13, 2016
The most entertaining design event of Amsterdam is back: ELLE DECORATION LIVE! Two inspiring days with the coolest workshops, trend talks, presentations, shopping, design market and a vibrant party atmosphere. This year's program will be even more special as ELLE DECORATION celebrates 25 years in the Netherlands.
http://www.elle.nl/lifestyle/wonen/Live/ELLE-Decoration-LIVE
PLEASE COME BACK FOR REGULAR UPDATES!
*In addition to the international EDIDA, some of the ELLE DECO editions also organize local EDIDA events in their respective countries – each one with its specific selection process and event format.