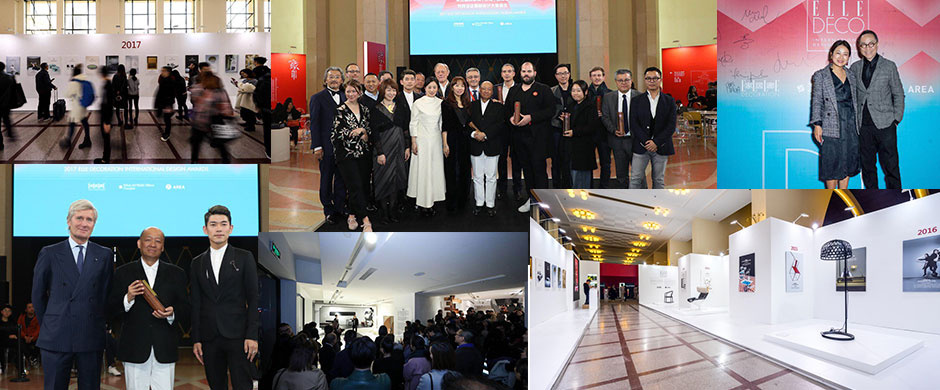 ELLE DECO PLANET
EDIDA CHINA* WINNERS ANNOUNCEMENT
ELLE Decoration China celebrated their nominees for the EDIDA 2018 during a spectacular night and exhibition on the theme of "Fusion of Design" between Eastern and Western influences.
Photography HAN XIN
The EDIDA China winners announcement and party was held on November 24th in Shanghai, and hosted by Leon Sun, Editor-in-chief of ELLE Decoration China. Over 400 special guests celebrated the winners in the 13 categories, including The Designer of the Year, CHI WING LO, who gave a speech on the theme "Fusion of Design", between Eastern and Western culture. Another highlight of "The Night of Designers" was the "Fusion" exhibition collaboratively curated by Elle Decoration China editorial director Sun Xinxi, designer Pang Xi and artist Song Tao. The exhibition aimed to explore more possibilities for the coexistence of Western and Eastern Design and Art, and interpret the concept of "fusion".
Discover the full winners list:
DESIGNER OF THE YEAR - CHI WING LO
YOUNG DESIGNER TALENT – THOMAS DARIEL
FURNITURE – 'LIQUEFY' by PATRICIA URQUIOLA for GLAS ITALIA
FLOOR COVERING – 'SHI' by HENNY VAN NISTELROOY for TANYA ZHIZAO
FABRICS – 'MESH', 'TRACERY' and 'PARE' by SCHOLTEN & BAIJINGS for MAHARAM
KITCHEN – 'COVE' by ZAHA HADID DESIGN for BOFFI
SEATING – 'JENS' by ANTONIO CITTERIO for B&B ITALIA
WALL COVERING - 'NAMBAN' by ARTUR MIRANDA and JACQUES BEC for DE GOURNAY
LIGHTING – 'BLUSH' by FORMAFANTASMA for FLOS
BEDDING – 'SHIFT 01' by ARIK LEVY for SAVOIR BEDS
BATHROOM – 'IMMERSION' by NERI & HU for AGAPE
OUTDOOR – 'APSARA' by LUDOVICA+ROBERTO PALOMBA for GIORGETTI
TABLEWARE – 'TIE SET' by PHILIPPE MOUQUET for HERMÈS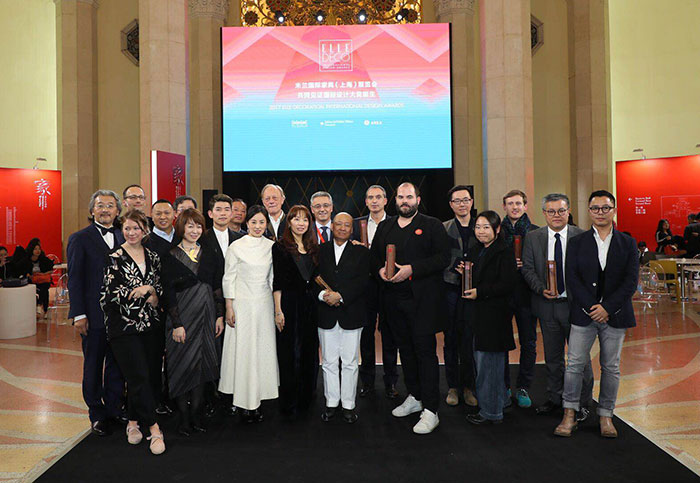 EDIDA China winners and guests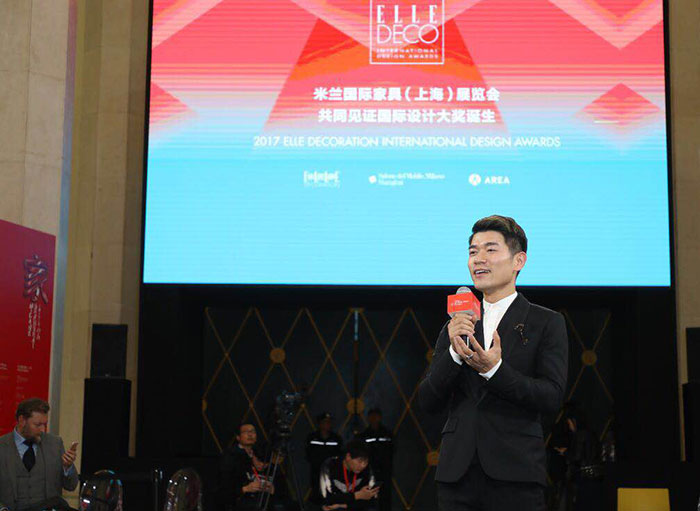 Leon Sun Xinxi, Editor-in-Chief of ELLE Decoration China, during the concluding speech at the EDIDA ceremony.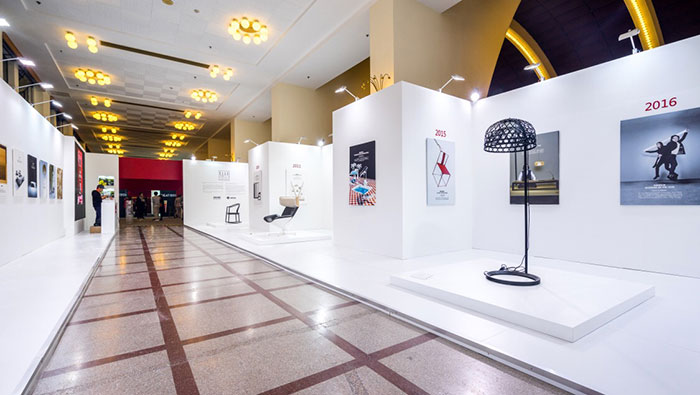 Retrospective exhibition of EDIDA award-winning works.
*In addition to the international EDIDA, some of the ELLE DECO editions also organize local EDIDA events in their respective countries – each one with its specific selection process and event format.